María Irene Fornés, is probably the greatest living Cuban-American playwright you've never heard of. A pillar of the 1960's NYC Off-Off Broadway avant garde, the 87-year-old is a nine-time Obie award winner, finalist for the Pulitzer Prize and beloved teacher to some of contemporary theater's most exciting voices, including Migdalia Cruz, Paula Vogel and Nilo Cruz.
A lion of a woman, beloved and respected by her peers including drama greats Edward Albee, John Guare and Arthur Miller, all of her plays, which she has also directed, have one thing in common: they're able to truly capture the impulse and ecstasy of the human condition. Whether it's looking at the daily life of a South American general and his banal brutality in The Conduct of Life or spending a day with ladies who lunch as they plan a charity event that ends in murder in Fefu and Her Friends, her work has always pushed theater forward.
A play by Fornés grabs audiences by the jugular and doesn't let go for days.
Even though her work is influential beyond measure, without a defining style, her plays aren't as well known in the popular cannon. Fornés remains the playwright's playwright and the connoisseur's theater maker, a figure who is sought out.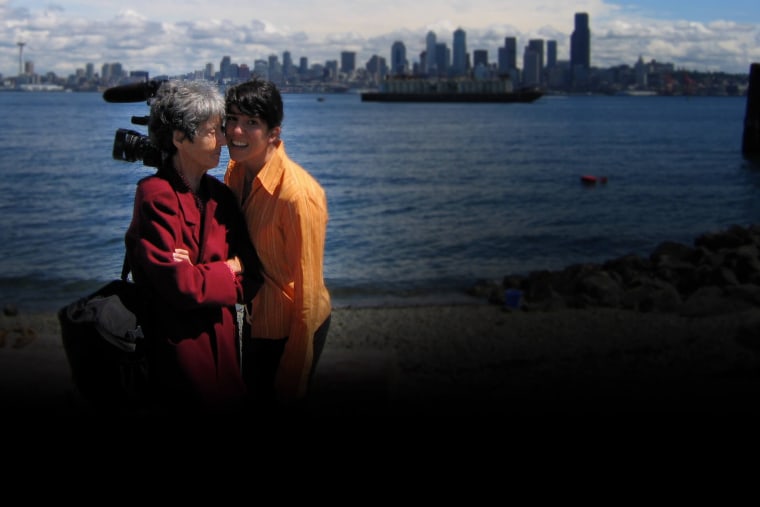 When journalist Michelle Memran first asked Fornés for an interview, she was a curious writer and a sincere admirer. Fornés, struggling with memory loss, unable to teach or write plays in a formal sense, had some time on her hands, so she agreed to meet. One six-hour lunch and fifteen years of documenting their relationship later, Memran's documentary, The Rest I Make Up, is as untraditional and unpredictable as the woman herself.
In it, Memran manages to take us through Irene's extraordinary life, while capturing the essence of what made it extraordinary —all while transitioning into an impressive artist in her own right.
Fornés said, "To me, writing plays is not about earning a living. It's about earning a life." Memran shows us just how she has.
Just ahead of its world premiere at MoMA's 2018 Doc Fortnight, Memran spoke to NBC News about Fornés and her groundbreaking film. Here's a condensed version of our interview.
What drew you to María Irene Fornés?
I had read her in college; I wanted to be a playwright but it never panned out. I read The Conduct of Life and loved it; I had never read anything like it.
When I moved to NY, I was writing a piece about playwrights responding to critics and I spoke to fifty playwrights for the piece. Irene was my favorite playwright, the one I was most intimidated by; I called her and she agreed to meet me.
She really didn't have anything to say about critics, she could really care less what they said. She really just wanted to be in the paper. It was very clear that a friendship was formed that day.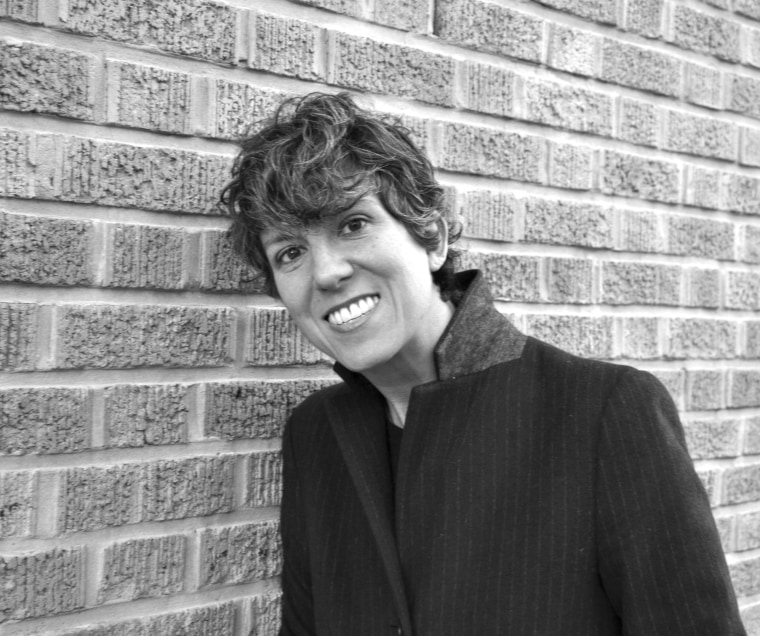 When did you decide to make a documentary about her?
The idea wasn't that I was a filmmaker and we were going to make this film. We made it up as we went along; she taught me to be comfortable in that. The camera would be on the ground, sometimes her mic would come flying off and fall off her and we'd have a great moment that wouldn't have audio. It was a challenge to edit, but a joy to make.
I kind of think of the movie as a play in its own way. If you want to learn about her plays, watching her is more valuable than using lines from her plays.
She is such the consummate NYC theater maker. Did you feel like traveling with Irene to Cuba gave you a better sense of her?
A whole world opened up. You can see in the film how drastically she changes, how embodied she is in Cuba. We were put right back into who she was when she was fifteen. She was dancing in the street, everyone was attracted to her, she was this force.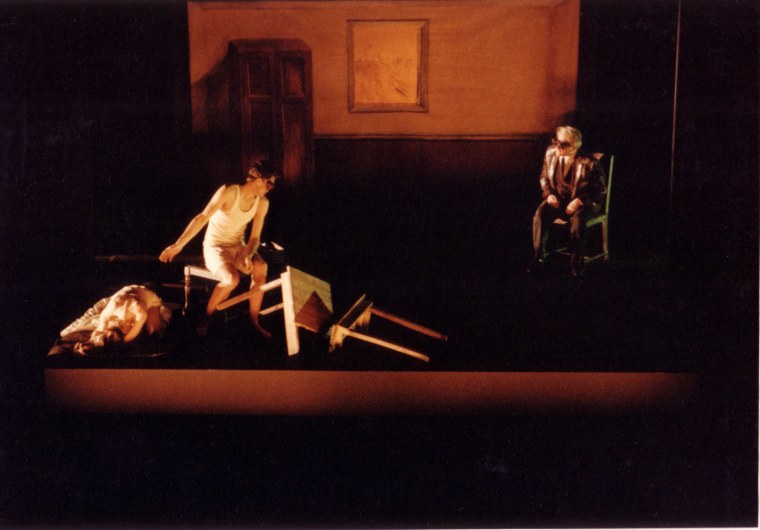 I really got a sense of her theater, the idea of the found objects she would use as the starting point for her plays, the idea of making do and her going back and talking about growing up in Cuba during the Depression and thrift stores and how the idea of buying anything new was not part of her because there was also a story if something was second hand.
There was also this sense of being really alive when were were in Cuba. We were on rooftops with actors; Irene was reenacting scenes with her brother from the last play she wrote in a formal way, Letters from Cuba. I felt like her skin came alive, the colors she was wearing were different, she was filled.
What surprised you about her family and Cuba?
Meeting her brother, who was this amazing cartoonist in Havana starting in the 1930's and their being reunited, talking about their mother who loved American movies and their father who was this incredible bohemian who would read to Irene.
She said, "I wouldn't have been much of a writer had he not been much of a talker," because she didn't read a lot because she was dyslexic. She had these very unconventional parents. There wasn't much in the movie about them, but I learned so much about her ability to be so present; it's really grounded in growing up in that environment. And practically everyone in her family is artistic in some way.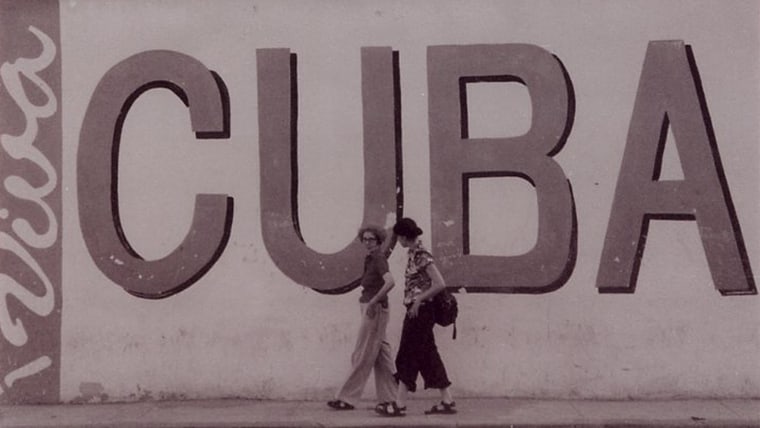 What did she teach you that you would want to pass on to other artists?
You need to be continually surprised. For Irene, you needed to be in a perpetual state of discovery for it to be excitable to you and for it to be translatable to an audience.
In The Conduct of Life there's a monologue about how Nena wants to conduct each day of her life. That monologue was actually an accident, that was on a different page, it's juxtaposed with a moment of rage. Those things are not supposed to go together in the script, but someone had flipped a page. And so that kind of thing would happen all the time in the filming of our film.
She's talking about memory and then says, 'Ha!' Every moment was a discovery moment, every moment a surprise.
In the making of this film there were so many accidents happening and there was Irene in my head saying, 'I don't trust deliberateness. If something happens by accident I trust it.'
When you encounter any type of artistic project you don't set out to make a portrait. You see what you have and make the portrait from that. Being open to the accidents and being open to your own imagination and being able to trust that, that's the big thing I took from her.
This documentary is very poetic, and extremely intimate. Considering this is your first piece, how do you think you managed such a tricky balance?
It was a perfect melding of the the amateur and the moment. It wouldn't have happened if I'd shown up on her doorstep with a crew. She reveals so much to me, and that wouldn't have happened with a camera crew. It's a totally different feel when you're up close to her.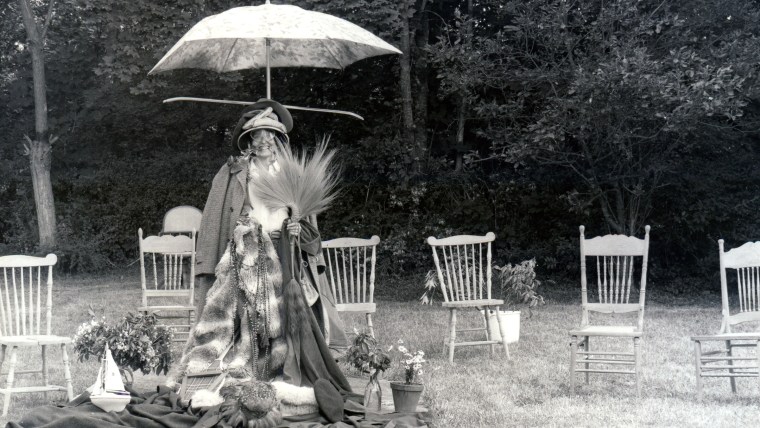 Her memory loss made her completely in the moment and kept her really excited about this creative process. Had she not had dementia and been working and writing and creating like she had most of her life, she wouldn't have had time to trust this 20-year-old journalist. We were both excited that we found each other.
It was very moving to see the tenderness with which you dealt with her memory loss.
As her memory was going she was retreating more and more to her childhood, back to the things that were important to her, and as we were editing the film it was more about following Irene's memories and following her lead. The things she talked about were Cuba, her childhood, her parents, Off off Broadway and the creative process — and being in the creative process even when she felt she was out of it.
Do you still keep in touch with her?
I see her frequently . She's in very late stage Alzheimers. But she responds to touch, to music, to Cuban music, people speaking Spanish to her. I'm still very involved in her life.
Doc Fortnight 2018, MoMA's annual international festival of nonfiction film, returns for its 17th year with 12 days of documentary filmmaking, from February 15-26