On Election Night last November, I was in Mexico City, where I thought I would be for a while.
But then I watched the results. My eyes filled with splashes of red from looking at the United States map on the computer screen. Donald Trump was now president.
With the promise to myself and the mission to help unite my community through my writing, I went back home to New York.
As a young Latina, I understand there are issues that unite all of us people of color like education and socio-economic development. A few weeks after cutting my Mexico living stay short, I got a Youth Development position to teach middle and high school students social, mental and emotional resilience.
Around this same time, I called my three writer friends to propose a collaborative writing project. In our attempt to build collectively within our respective groups, we wrote "guides" for the Latino, Black, Asian and Muslim communities. Here's mine.
Strength in numbers
When the Census Bureau created the word Latino in 1997, it attempted to group the many peoples of Latin America and the Caribbean into one, disregarding fundamental differences in experience and culture each individual nationality cultivates.
There's the Puerto Rican, Dominican, Mexican, Ecuadorian, Cuban, Salvadoran, Guatemalan, Honduran, Venezuelan, Brazilian, Colombian, other Central American and South American y el mixed Latino. There's the first and second generation Latino, the permanent resident, the undocumented immigrant community and the LGBTQ Latinx.
But the very essence that bonds us together is the experience of being a Latino and of Hispanic descent in the United States. The kind of duality that can bring us together on a mass level.
There are 54 million Hispanics in the United States. We make up 17 percent of the U.S. population and we are the largest racial group in America. If this isn't called power in numbers, I don't know what is.
But in order to be in a position where we use this advantage to change the course of our existence as a whole, there are specific cultural and societal areas we have to do better in.
Here are my thoughts put into a call to action. Dale.
Education
My mom ingrained into my head this every morning: La educatión es importante. Levántate. It's the one thing no one can take from you. It encouraged me every day to stay updated on local, national and worldly news and continue learning about our cultures.
We need to continue to read and stay updated on what is happening and make sure to spread the information we know to others who are unaware of certain situations.
I look through a variety of resources to stay informed: In Culture and Music, there's Remezcla, NPR Latino USA, and Radio Ambulante; in News, War Against All Puerto Ricans, AJ+, Mic., HuffPost Latino Voices, NBC Latino and Latin Post. I've signed up for the HuffPost Morning Newsletter for daily news updates and in Spanish, El Vocero, El Diario, WAPA TV.
Cultural institutions: There are Latino museums nationwide that continue to retell our history in different mediums of art through family programming, film, exhibitions, arts and crafts, music and dance. We can visit by ourselvesf or with friends or family and learn in a fun way.
Online study: Education is now more accessible than ever before with a WIFI connection. There are many websites that provide free coursework by universities such as Harvard, Princeton and Yale. We can brush up on basic studies such as math, U.S. History and even test prep for the SAT or GMAT at Khan Academy. We can get technical help at Coursera and EdX by taking classes such as coding, web design or programming.
RELATED: Report: Latinos Stick With Studies at High Rates to Get Higher Education
Latino literature: How much of our intellect would we enhance if we critically thought together and shared ideas and philosophies? Reading and discussing a book by a Latino author with a support group is one way we can collectively inspire each other to grow intellectually. Starting or joining a book club are two options for all of us.
Here are 23 books by Latinos that can change our lives. The list is everything from How the García Sisters Lost Their Accent by Julia Alvarez, Twenty Poems and a Song of Despair by Pablo Neruda, Open Veins of Latin America by Eduardo Galeano to Love in the Time of Cholera by Gabriel García Márquez.
In addition to reading, we can let the greatest literary writers read to us with the Library of Congress' archive of Hispanic literature on tape via Remezcla.
Social and Community
When any group of Latinos struggle we are all affected. When one Latino thrives, we all benefit. Look how excited and supportive we all became when Mexican-American comedian Melissa Villaseñor became part of the Saturday Night Live cast or Puerto Rican judge Sonia Sotomayor became the first Latina justice of the Supreme Court. We can support not only our immediate communities but all of them nationwide.
Supporting our local groups: Volunteering at a local immigration organization, homeless shelter or arts program are some ways we can offer emotional support. I believe Latinos, particularly Mexicans and Central Americans are being marginalized on a national scale. We can invest time in learning about what the rhetoric is and decide how we can help. We can even simply smile and say hi, good morning or goodnight when we see a fellow Latino/a.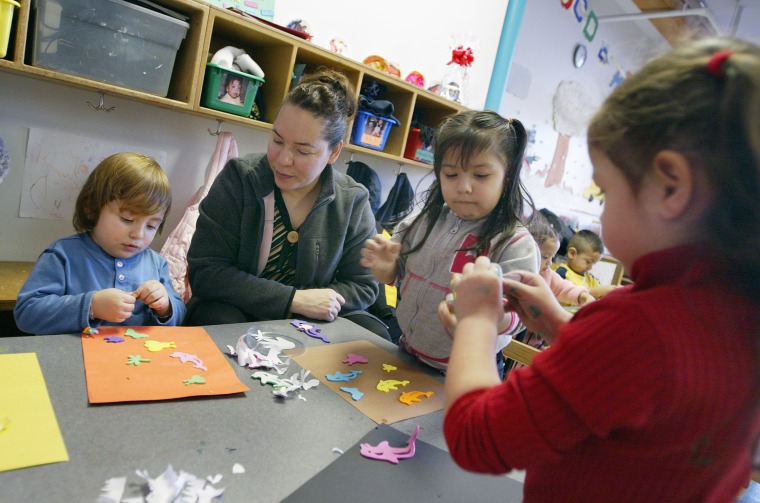 Mentoring the next Latinx generation: Becoming a mentor in or outside our community gives our younger counterparts hope, an aspiration to move forward and a role model to look up to. We can decide what demographic we want to work with either in a volunteer setting or as a profession. We can consider the age range, gender (boys, girls, LGBTQ), area/location, areas of development (i.e. arts, career, personal growth, leadership skills), and/orspecific group(underserved, foster, at-risk, juveniles) we want to focus on. Here and here are lists of mentorship programs around the country.
Related: 14 Latino Art Shows Not to Miss in 2017
Supporting Latinx arts: The great minds and artists of our time are in our hands. Puerto Rican actor and playwright Lin-Manuel Miranda wouldn't be who he is if people didn't go see In The Heights. Dominican author Junot Diaz wouldn't be one of the greatest literary writers if people didn't buy and read his books. We can continue to support Latinos in the arts and local community Latino-run events. Facebook's Event section is a good resource to check out local events in our areas. We can also follow Latino artists you like by buying art from Latino artists and books by Latino authors, go to Latin concerts and/or watch Latino films.
Politics
In the 2016 elections, only 48 percent of 318.9 million Americans voted. There are 27.3 million eligible Latino voters, about half of the 54 million Latino population. We have the strength to sway any election even when other obstacles can come into play like being eligible to vote. We also have the power to shift mindsets every time a bill is proposed or a representative is running for office.
Related: NALEO Report Outlines Latino Voter Problems in 2016 Election
Contacting electoral members: The Electoral College has the ultimate say in who becomes president. We learned this in 2016 with Hillary Clinton and Trump, in 2000 with Al Gore and George Bush and in 1888 with Benjamin Harrison and Grover Cleveland. Although we don't vote on who becomes part of the 538 member group, we are able to contact these public figures and possibly influence their decision. The next presidential elections will be here sooner than you expect. We can get know our state's electors and follow what they are doing to make an informed decision when the time comes.
Vote in the midterm elections: 2014 was the lowest midterm election voter turnout rate since WWII. Many of us wrongfully think midterm elections don't matter it's actually one of the most important elections we vote in, since we vote for members of Congress every two years — those in the U.S. House of Representatives and one-third of U.S. Senators along with state and local government posts. Both the House and Senate represent people of their state, make legislation and vote on it. If we're not registered to vote, we can learn more here and make sure we're ready for the next midterm elections.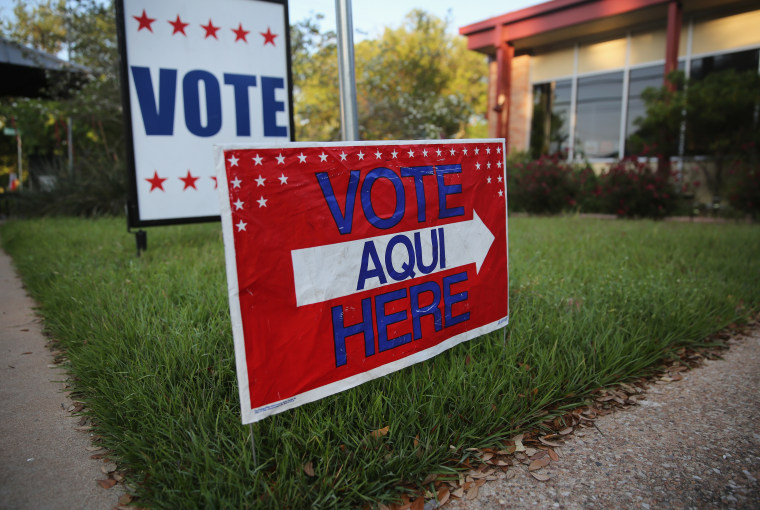 Calling representatives: We can find out who your representatives are by typing our zip codes here or here. We can call them to express concerns about issues that matter to us. It might feel intimidating to speak to an actual person over the phone but the ones who pick up the phone are well-trained for these types of calls. We can read the shy person's guide to calling representatives if we don't know exactly what to say. The Women's March on Washington created a great list on issues. Calling has known to be the most effective form of communication as opposed to writing, texting or social media.
Mental Health
We will not be able to support our community(ies) if we haven't healed from past traumas, deep-rooted issues or confronted our own demons. In order to build a sustainable, fruitful and progressive community we have to look inward before we can look outward. The main mental health disorders Latinos suffer from are anxiety, depression, posttraumatic stress disorder (PTSD) and alcoholism. Dealing with these mental traumas isn't easy and the fear of being labeled a loca or loco is real within our community. We need to know that mental healing is not a weakness but rather a strength.
Steps to healing: We can talk to a supportive friend or family member; exercise to release negative energy or bad thoughts; write out our thoughts and feelings; take anger management classes; pray; practice yoga; attend therapy; read more in publications like Psychology Today and/or learn to meditate at a 10-day silent meditation retreat such as Vipassana Meditation which offers free retreats around the world. My own consciousness went to the next level because of this experience.
Finance
Hispanics spent an estimated $1.3 trillion in 2015 and the numbers are expected to grow to $1.7 trillion in 2020. We have incredible financial power if we spend more of it in our community.
When it comes to money circulation in specific communities (how long money stays in one place), the black dollar stays 6 hours, the white dollar stays 17 days, the Jewish dollar stays 20 days and the Asian dollar stays 30 days. Although I wasn't able to find out how long the Hispanic/Latino dollar stays in its community, a 2014 poll by Gallup stated Latinos spend above the U.S. average at $96 a day. This is aside from home, motor vehicle and normal household bills.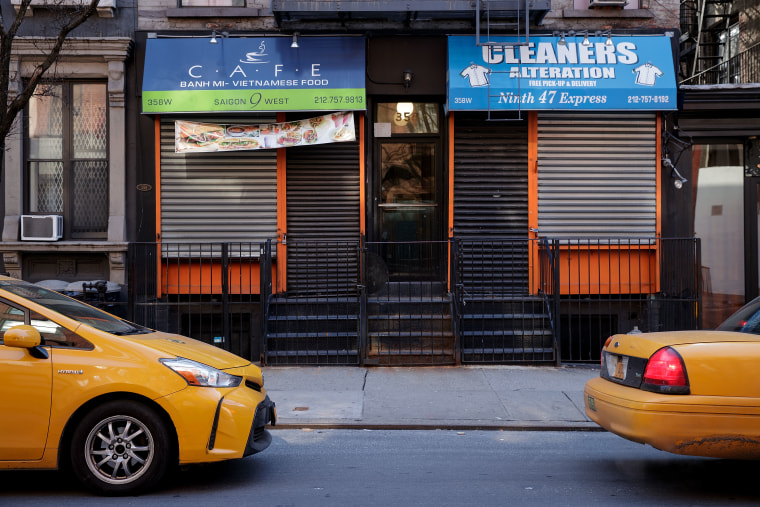 Taking financial literacy classes: In order to build up our wealth, we need to build up our financial literacy. Learning about credit cards and loans (Money Mio), savings accounts, retirement and investing can help us manage our money better. We can take free online courses, check out our local library or other financial institutions for classes or read Latina's Money Blog and Mi Dinero Mi Futuro.
Maintaining a high credit score: We can often ruin our credit in our early adult years when we are excited to overswipe a credit card without even knowing what credit is for or how important it is to move up economically. Unless we are wealthy, we need a good credit rating to someday buy a house or car, qualify for a business loan or even get certain jobs. The first step is to check our credit scores through a website like Credit Karma. Each individual has three scores: Experian, Equifax and TransUnion. We can follow Latina Lista's tips on achieving good credit health.
Investing: There are vehicles like FinHabits founded by Mexican-American CEO Carlos Armando Garcia, an attempt to make investment achievable and accessible for everyone. FinHabits' Esquina Magazine offers tips on what Latinos need to know about investing. We should devise savings and retirement plans and start early.
Related: How Latinas Are Influencing the Retail Industry
Owning property: Experts agree owning property is one of the main ways to build personal wealth. Some of our family members like our parents may have already begun by buying a home in the States or back home in the Caribbean, Mexico or in South America. As rents continue to rise, buying can be a way to expand our personal wealth and build for the future.
But it's a big step. We need to speak to trusted experts about options. We can learn more about these down payment assistance programs and programs that help first-time buyers as well as assistance offered by the U.S. Department of Housing and Urban Development.
Supporting our Latino businesses: We can support our people by eating at a local Latino-owned restaurant and supporting small local shops. There are also online shops like Shop Latinx Biz and Brands of Puerto Rico. Looking to buy a present? Here's a list from NBC Latino and one from Remezcla with great resources.
We can build ourselves and our community up; the resources are there. Pa'lante, mi gente - let's move forward.
Nuyorican culture writer Damaly Gonzalez is based in Williamsburg, Brooklyn and writes about the Latino community, displacement, identity, travel and other related topics. Follow her on Instagram.