WASHINGTON, D.C. — In the aftermath of Hurricane Maria's brutal attack on Puerto Rico on Sept. 20th — less than two weeks after Hurricane Irma's scrape on Puerto Rico left over 1 million homes without electricity or communications — my Facebook and Twitter feeds were filled with personal pleas for help:
"I have several relatives and friends in Puerto Rico who are diabetic that are now without insulin," said one post. "I would like to know if anyone in the group is diabetic or has a close one that suffers from diabetes and has any leftover insulin that can donate."
During the first weekend after the storm — while President Trump took to social media to tweet about the NFL, and the second weekend after the storm — when he went after San Juan Mayor Carmen Yulin Cruz and accused Puerto Ricans of "wanting everything done for them" — thousands of Puerto Ricans have gone online in search of missing friends and relatives and have made desperate requests for help like the following, about a family with a seriously ill ill three-year-old child:
"[The] parents are having the worst time of their lives as they can't find fuel for the generator that powers the child's ventilator. They don't ask for money, they only need the help of an airline that helps him move to Orlando, FL.," wrote a person on Facebook, who added a photo of the child, praying it went "viral" so the family could get help.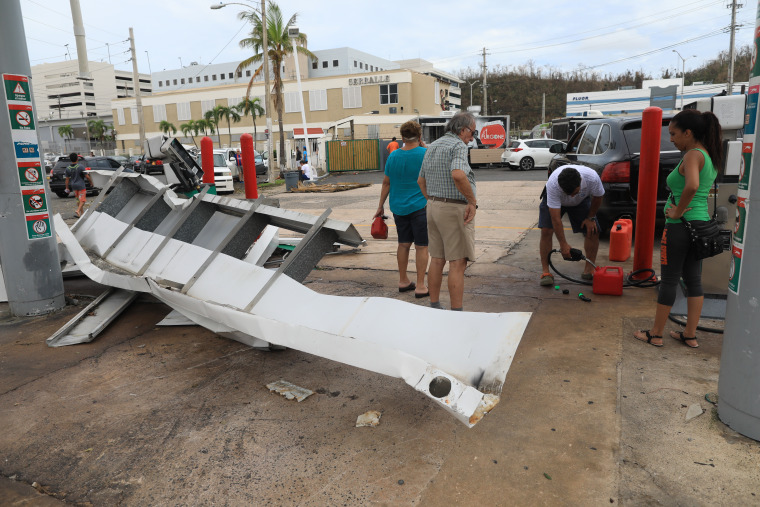 Since Maria leveled the island, under a third of its residents have a sporadically working phone. Fewer than half of the hospitals are open. The majority of the island still lacks electricity, running water or food. People are spending hours in line to get gas to fill up their cars or diesel if they have generators. Others spend hours in line in front of supermarkets, trying to find water and something to eat. And lastly, many others are in towns still unable to communicate with anyone in the island, much less the rest of the world.
Although it is our hope that this urgent situation can be quickly resolved, it is possible that this could be the beginning of a dire public health crisis for the island.
Hurricane Maria has wreaked havoc less than a year after a Zika epidemic affected 15,000 persons and a decade-long recession saw 12 percent of the island's doctors leave the island.
Puerto Rico works to stave off a public health outbreak caused by the lack of sanitation, clean water or food while trying to reopen its hospitals less than 6 months away from falling into the "Medicaid cliff". The U.S. Congress created this cliff after not providing Puerto Rico a Medicaid matching formula based on need, as it did for other states when it passed the Affordable Care Act in 2010.
RELATED: Mass Exodus From Puerto Rico Feared After Hurricane and Debt Crisis
Instead, it gave the island a $6.5 billion grant —between $1.1 and $1.3 billion per year. This grant, considered insufficient at that time, was supposed to last until the end of Fiscal Year 2018.
Once Puerto Rico exhausts these funds, Medicaid is expected to be capped for the U.S. territory at approximately $360 million per year. The island's government has frequently stated that this drastic reduction in funding could leave up to 500,000 Puerto Ricans without health care coverage.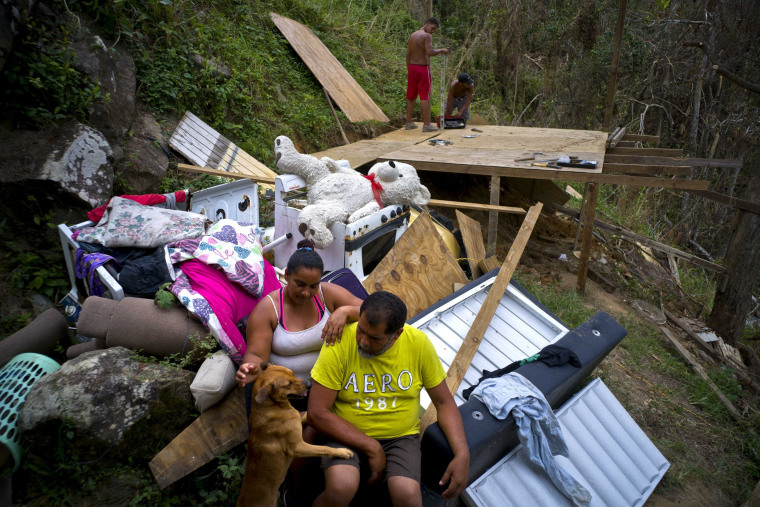 Due to its prolonged recession, Puerto Rico has lost 10 percent of its population, and a significant portion of those who left are of working age. This has left the island with a larger percentage of residents who are over 60 than any U.S. state, as well as twice the rate of residents reporting fair or poor health.
This combination — a shrinking economically active base, the economic crisis, the inability to secure bankruptcy relief, debt reductions or restructuring on its own, as well as a rapidly aging population — has caused the Medicaid grant to be spent much faster than Congress estimated.
RELATED: Opinion: Trump's Tweets on Puerto Rico Are a National Disgrace
In April 2017, Democrats recognized that this grant was about to expire, and requested the Republican administration for an additional $900 million dollars in Medicaid funding for Puerto Rico. However, they were only able to secure an extra $295 million, which only extended the program's life until March 2018.
Now, as Puerto Rico stands at the brink of running out of Medicaid funding, Hurricane Maria came to the island and wreaked havoc through its territory.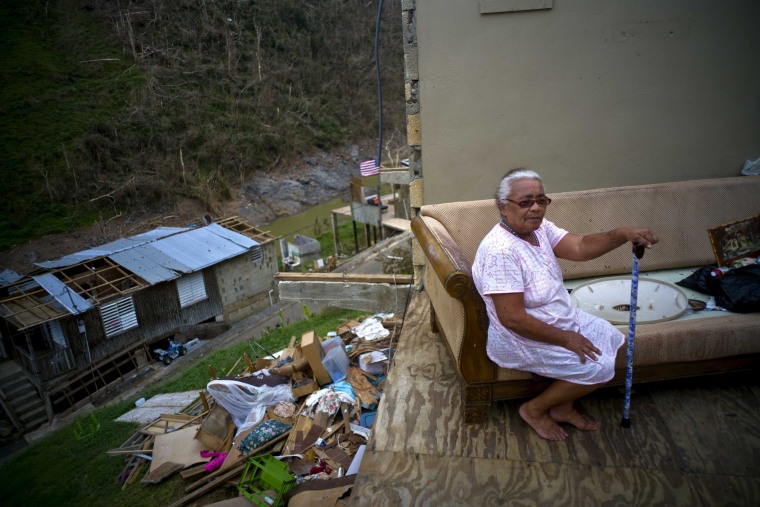 Puerto Rico's Fiscal Oversight Board, which came into power after Congress passed the Puerto Rico Oversight, Management and Economic Stability Act (PROMESA) in 2016, controls the island's budget and finances.
The budget it approved for Puerto Rico in Fiscal Year 2018 called for a reduction in the island's budget by 9 percent over its previous one.
However, this shrinking budget did not take into account a crippling hit like Maria, which, according to Jennifer Gonzalez, Puerto Rico's Resident Commissioner and lone non-voting representation in Congress, set Puerto Rico back "nearly 20 to 30 years."
RELATED: Medical Team Races to Find Puerto Rico's Most Vulnerable
The time to help Puerto Rico is now. Unless Congress provides full Medicaid funding for the island, either thousands of Puerto Ricans will be at risk of perishing due to lack of health care, or thousands more individuals and families will leave to the continental United States in search of medical services.
After Hurricane Maria, Puerto Rico faces significantly higher chances of a public health outbreak. If the health care system collapses due to lack of funding or an increased demand for services —compounded with the lack of food, water or sanitation —the death toll from Maria is likely to increase.
Saving Puerto Rico from the Medicaid Cliff is in the best interests of continental U.S. residents. Studies show that taking this action could save U.S. taxpayers close to $30 billion, as estimates show that it can be up to 3 times cheaper to treat Medicaid patients in Puerto Rico than in the continental United States. It is critical that full Medicaid funding for Puerto Rico is restored.
Puerto Rico's inhabitants have been U.S. citizens for over 100 years. No Puerto Rican, U.S. citizen, or for that matter, any human being, should depend on his or her photo going "viral" in order to receive life-saving medical care.
As Puerto Rico and the federal government begin the long and arduous task of putting the island back together again, it's vital that the U.S. government fully restores Medicaid funding for Puerto Rico. Otherwise, more than 25 percent of Puerto Rico's residents are at risk of losing all access to healthcare.
At this time of great crisis and uncertainty for the island and its people, both Congress and the President must act decisively to spare Puerto Rico from suffering a man made disaster on top of a natural one.