AUSTIN - It's official, the 2018 Texas Senate race is off and running. Democratic Congressman Beto O'Rourke has thrown his hat in the ring seeking not just to displace Senator Ted Cruz but to be the first Democrat elected to statewide office since 1994.
Texas is a red state through and through. The chances for O'Rourke, a third term congressman from El Paso and former punk rock musician, are not great. But it is certainly not a "suicide mission," as Texas Senator Jon Cornyn described O'Rourke's run.
RELATED: President Trump on Charm Offensive With Former Rivals Like Sens. Cruz and Rubio
There is a slim path to victory for O'Rourke. But here's the thing, it does not rest on the traditional "demography is destiny" argument that claims the growing Latino population will carry a Democrat in Texas over the finish line.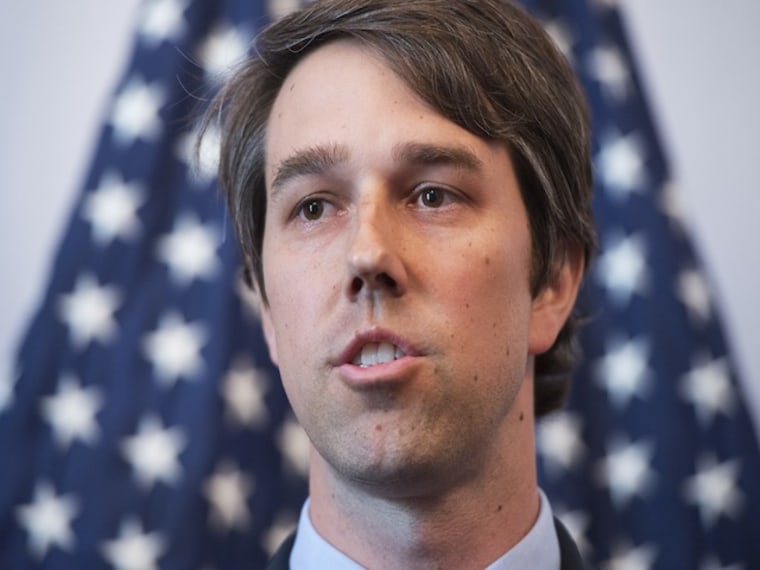 The way Beto beats Ted is a piecemeal approach—shoring up Ted Cruz's negatives, not touching the identity politics playbook, and going full throttle grass roots as Sanders did in 2016 and Ted Cruz did six years earlier.
Cruz could set a box of kittens on fire and one-third of Texan voters would still support him. He may be hated by all of Washington but his Tea Party base loves him. But beyond the narrow segment of voters who view politics through the lens of the bible, Ted Cruz does not have a lot of friends.
Not too long ago former President George W. Bush flatly came out and said, "I just don't like the guy," and at the 2016 Republican National Convention Cruz got booed off stage when he tried to throw shade on Donald Trump.
Add it up and Cruz is disliked by moderate Republicans, the business community, and Trump supporters.
Beto will never get a second look from 40 percent of Republicans in Texas. So the trick is for him to convince moderate Republicans and Independents who can't stomach Cruz to give him a chance or at least not vote for the incumbent Senator.
The last high profile Texas race, Democrat Wendy Davis' gubernatorial race, was a complete disaster. Beto needs to take that playbook focused on one constituency (women) and one issue (women's reproductive rights) and shred it, then burn it, then scatter the ashes.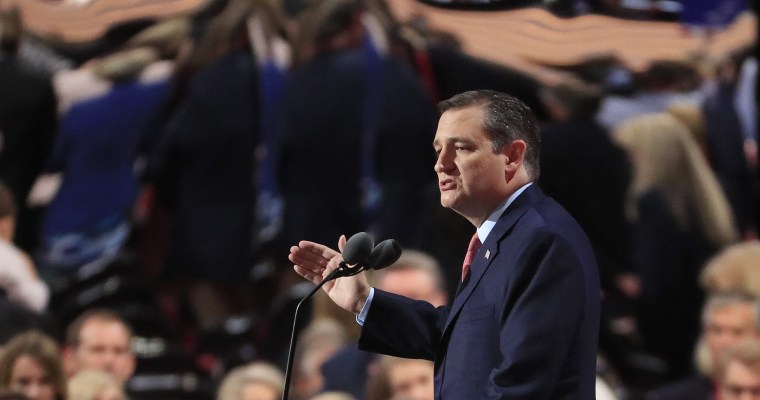 To have a shot, Beto will need whites, blacks, Hispanics and both genders. He needs to put forward an agenda that isn't focused on social issues but on the economy and making the lives of working folks—of all backgrounds - better.
Beto's background will help him here. He's a white, independently wealthy moderate Democrat. He is also very close to the Latino community (heck, he's often mistaken for being Latino since he goes by Beto, a Spanish shortening of Roberto). Finally he's a good retail politician with boyish good looks that have been compared to Bobby Kennedy.
Beto is a strong candidate but let's be realistic, the Texas Democratic Party infrastructure is basically non-existent and its GOP counterpart is a Goliath. To challenge Cruz and the Texas GOP Beto will have to go at it alone. The Democratic Party at the state level just doesn't have the capacity. And the national Democratic Party apparatus does not have the bandwidth given its defense of half a dozen tight Senate races.
Without a party structure behind him, Beto will have to pull a Bernie Sanders. He will have to go straight to the people, a strategy not unlike the one Ted Cruz used in the 2012 GOP primary.
Beto is going to have to schlep it from Amarillo down to Brownsville, zig zag from the Piney Woods of East Texas to El Paso making sure not to miss any of the 254 counties in between and then start back again. Keep in mind, Texas is larger than France.
By no means should he ignore large metropolitan areas, but they are a safe spot for him. While in the 2016 Presidential election Texas went for Trump, every major metropolitan area went for Clinton.
In the lead up to his announcement Beto has indeed been schlepping it across the state making contacts and letting Democrats in far-flung GOP districts feel like they're not forgotten.
Let's just come out and say it's not going to be easy.
Aside from the geographical challenges of a state as big as Texas, there's Cruz's hefty campaign chest. And all of this assuming that Matthew Dowd, who formerly served in the George W. Bush administration and is now a well known political analyst, does not get in the race as an Independent. Then there's also the prospect of a Democratic challenge by Joaquín Castro, something that has not been ruled out.
It's an uphill climb for Beto, even in the best of circumstances. But if the primary field clears and in the general he can go mano a mano with Ted Cruz, then a grassroots, non-identity politics strategy may just bring the Democrats out of the Texas wilderness.