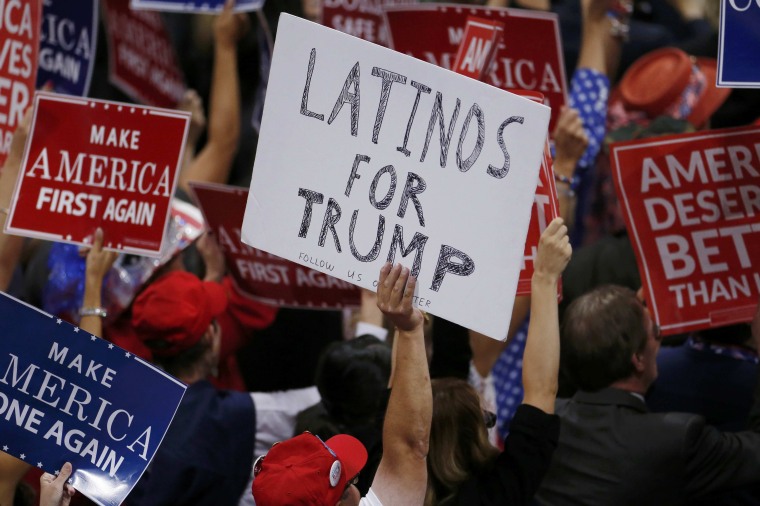 Two events have happened recently which should deeply concern Latinos, though Hispanic Republicans have been largely silent. President Donald Trump issued a draconian, nativist and inept executive order on immigration policy, and he is bullying and threatening Mexico, our third largest trading partner.
Trump and Mexican President Enrique Peña Nieto were scheduled to meet recently to discuss trade and immigration, but the Mexican president canceled the meeting following an exchange with Trump and the news of his executive orders.
Predictably, the slight by the Mexican president evoked a temper tantrum by Trump with a barrage of tweets aimed at Mexico over trade and our southern neighbor's refusal to pay for the wall along the border. Making Mexico pay for the wall was a central theme of Trump's campaign.
The poorly managed implementation of the immigration executive order - which has been halted by judges at this point - should be concerning because it is a foreshadowing of the level of attention and concern the administration will have not only for immigrants but of their family members here at home, many of whom are U.S. citizens.
Former Sheriff Joe Arpaio of Maricopa County - a big Trump supporter - branded himself years ago as the country's toughest sheriff based largely on his disregard for racially profiling Latinos. He was charged with criminal contempt of court for ignoring a judge's order to stop and Arpaio became so embarrassing to the people of Maricopa County that he was finally defeated in the last election.
This disregard for human dignity was on display last week following news that a 5-year-old was detained for hours under American authority at an airport. Rather than express concern for this kind of treatment, the actions were justified by the Trump administration saying that the child may be considered a "security threat". The reflexive response by the administration is a clear example of how Donald Trump views immigrants. With his authority to influence policing powers, there is little doubt he will try to nationalize these kinds of policies.
Perhaps more concerning, Reuters reported that the Trump administration was planning to focus only on Islamic extremism in its program to counter violent ideologies and no longer target white supremacist groups as terrorists. The notion that white supremacists who have carried out bombings and shootings do not fit the administration's narrative of terrorism underscores the intent of the executive order aimed specifically at Muslims for security purposes.
Trump's view of terrorism is that is it synonymous with Islam, and it is not a white problem. Similarly, he views immigration as a problem with maintaining the nation's identity centered on the dominance of white men, regardless of legality. His adviser, Steve Bannon said as much in an interview last year.
RELATED: Donald Trump Announces Presidential Bid By Trashing Mexico, Mexicans
The direct threat to Mexico over border walls and trade is significant. Bureaucratic inertia is difficult to manage with a military apparatus and civic institutions as large as the United States. Undoing any hostile actions between the United States and Mexico will take years if not decades to undo.
According to Pew Research, the vast majority of Mexican-Americans live along the four states on the border; California, Arizona, New Mexico, and Texas. Two of those states are deeply Republican, but transforming under the weight of demographic changes.
A map from Pew Research illustrates the influence that Mexico has on the Southwest. These states are so intertwined with Mexico, Trump's policies would be damaging to the economies and people of Arizona and Texas, both of whom have Mexico as their largest trading partner.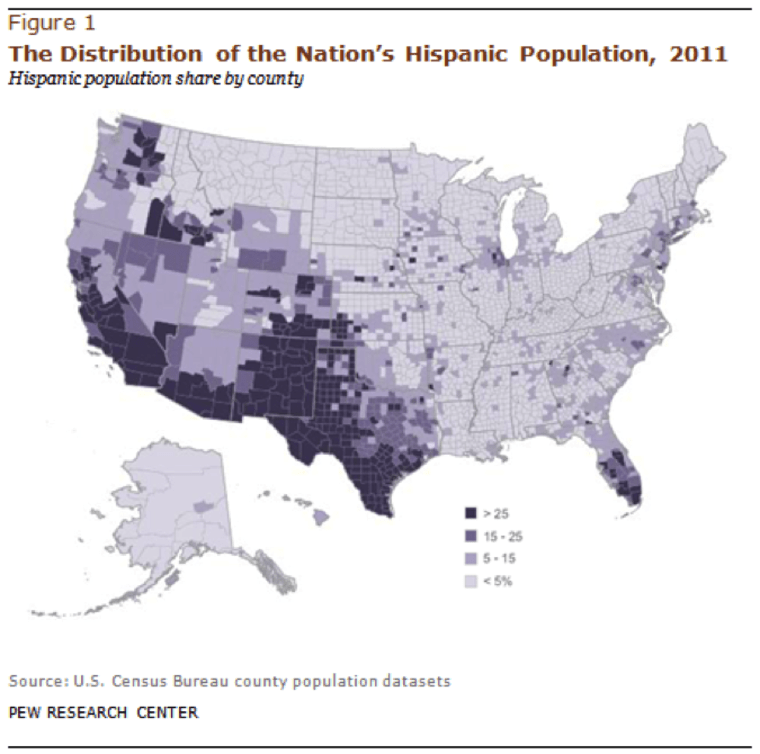 Shannon O'Neil, a senior fellow for Latin America Studies at the Council on Foreign Relations, writes in her book Two Nations Indivisible, that United States and Mexico are really just one economic zone with two political entities. The last several decades have seen a revolution in the economic capacity of Mexico, and as the country continues to transform, our ties with Mexico have grown deeper.
Severing, or fraying, those ties would be massively disruptive to Mexico's progress, and ironically, make our immigration problem, such as it is, worse. Ronald Reagan knew this problem well when he promoted the North American Free Trade Agreement (NAFTA), which was passed under President Bill Clinton.
An economist with the conservative Cato Institute, Alex Nowrasteh, said, "NAFTA has economically benefited the U.S. and Mexico. It will continue to do so if the agreement is unchanged." Even if it has been painful, particularly for our poorest members and those struggling to adjust to a modernizing economy, scuttling NAFTA would be extremely unwise and damage the prosperity of our nation.
The sad irony in Trump's policies is that they are rooted entirely in the emotional bedwetting of his voters who feel they have been left behind by a modernizing economy. Yet they're resistant to supporting policies that would benefit them, such as a national health care system, an economy boosted by increased trade and labor laws that would empower collective bargaining. Their resistance is based on the belief that these policies are in pursuit of some fantastic communist agenda that is no doubt hued by the changing demographics of the country.
RELATED: Trump Republicans Stand to Suffer Most from Obamacare Repeal and a Trade War
Latino Republicans have remained silent perhaps out of fear they will be targeted by a vindictive Trump who has demonstrated the discipline of a child with his Twitter account.
When Trump first attacked Mexicans as rapists, Latino Republicans were more forthcoming, but the power of the presidency and the knowledge that Bannon's white supremacist agenda has no space for Hispanic Republicans who are not on board with his ideology have sealed the White House against any input from Latinos.
Without any openness to Latino Republicans beyond their compliance, the needs of the community they claim to represent will suffer most.
Which begs the question: Are there no bounds to which Latino Republicans will remain quiet, docile, mascots of the GOP?