The CW show Jane the Virgin broached new and important territory — the decision to end an unwanted pregnancy. More than that, it situated abortion within the contexts of motherhood, Latinx identities, and Catholicism.
In the episode, the character Xiomara, played by actress Andrea Navedo, makes the decision to have a medical abortion (brought about by taking medications instead of surgery). She is worried about telling her deeply religious, Catholic mother Alba. When the initial conversation goes poorly, she finds comfort from her ex-partner Rogelio, albeit in his own telenovela dramatic way. In the end, while Alba tells Xiomara that she disapproved of her decision, she still respects that it was her daughter's own decision to make.
As a queer woman and Catholic New Mexican, it was thrilling to see such a positive and normalized take on the issue. Watching this episode reminded me of how grateful I am that my sisters, our loved ones, and I have had access to a full range of pregnancy-related care throughout our lives.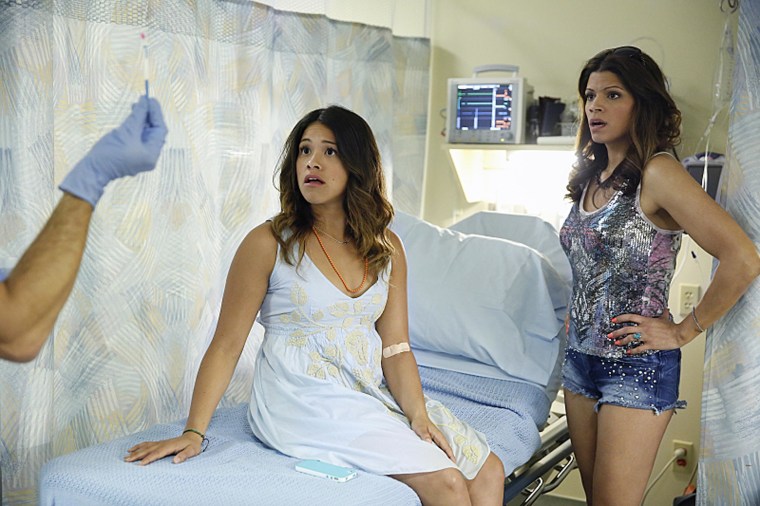 "Jane the Virgin" is framed on the ridiculous premise that a young woman was accidentally artificially inseminated during a regular gynecological visit. Despite the admitted implausibility of the story, I remember loving the show so much after the first episode that I begged my sister to share her Hulu password so that I could keep watching.
And although Jane's particular circumstances were contrived, the idea of being pregnant, freaked out, and in need of safe, high-quality health care is something many can relate to.
RELATED: 'Voice' Of 'Jane the Virgin' Anthony Mendez Enjoys Hard-Won Success
I remember the first time I had sex, the condom my partner and I used broke. Being raised in a Chicanx Catholic household in New Mexico, I knew I had the space to talk to my family about the range of emotions this situation brought up for me. But when the time came, I just couldn't.
We all negotiate our reproductive health in different ways and I am so grateful I have had access to reproductive health providers and support networks when I needed them. Our Latinx families navigate reproductive decision-making in beautifully complex ways and I am so proud to finally see an affirming version of my familia reflected in mainstream media. Monday's episode really brought this home for me.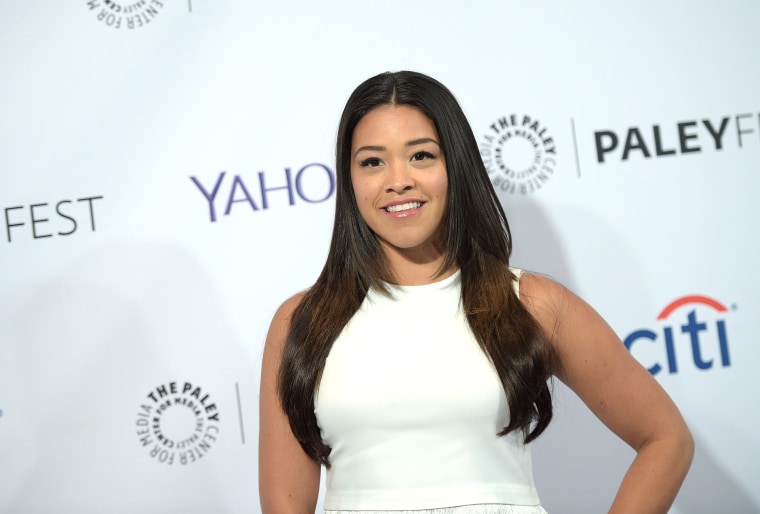 Too often it is assumed that Latinx, Chicanx and people of color hold conservative views about abortion. However, those conclusions stem from research conducted from outside our communities, not from within. Research led by and for communities of color tells a different story, one that is much more nuanced and compassionate.
When researchers ask questions grounded in experiences rather than abstract ideology — how women in the respondents' lives have access to and receive abortion care — large majorities of Latino/a voters say they want reproductive health care to be respectful of a woman's own decision (83 percent), non-judgmental (79 percent), supportive (77 percent) and without pressure (75 percent). Facts are not beholden to stereotypes.
RELATED: Poll: Most Latino Voters Think Women Should Have Right to Abortion
The fact that the show hinges on multiple generations of Latinx, including women who make a variety of sexual and reproductive health decisions based on their different circumstances, is groundbreaking in itself. It is a reminder that abortion is just one part of a wide range of reproductive health decisions people may face throughout their lives.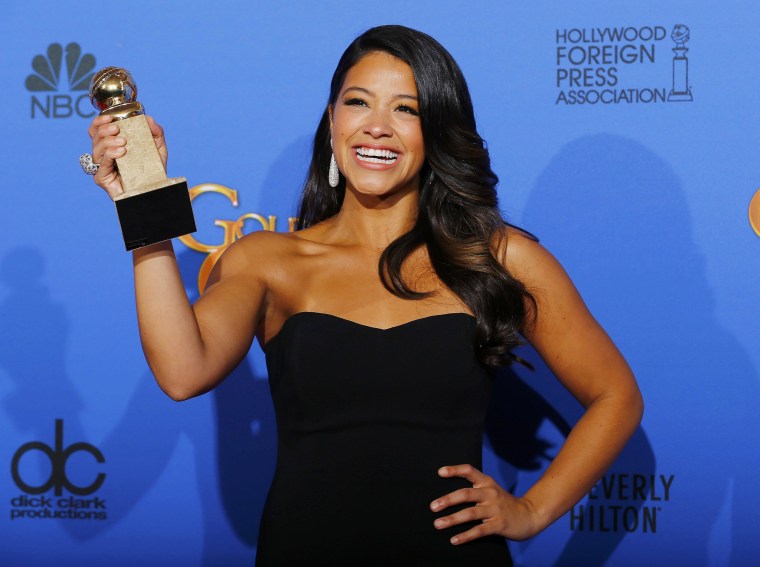 This storyline spoke to the reality of how Latinx and Chicanx families make decisions about abortion - thoughtfully and with the support of our chosen families. Research has shown that 89 percent of Latino/a voters say they would offer support to a loved one who had an abortion. Our Latinx and Chicanx families are complex, but for me our love means we show up for our folks no matter how much we may disagree.
Representation matters. Jane has already set the gold standard for representation of Latinx people on primetime television, from speaking a range of English, Spanish and Spanglish to centering characters (and audiences!) of color.
The show has already taken on many other important conversations around sexual and reproductive healthcare, including fertility care, pregnancy care, conversations around sexual orientation, dating multiple partners, the decision to have sex and so much more.
RELATED: Anthony Mendez: The Sexy 'Voice' Behind 'Jane the Virgin'
Seeing Jane take on abortion this week is an important step in portraying the procedure for what it is - essential health care that so many women of color need and value.
We need more pop culture depictions of the realities of our lives, depictions that celebrate the specific, complicated ways we deal with challenges. Xiomara's decision to have an abortion is first introduced by a simple voiceover by the narrator, who shares that she made the decision to have a medication abortion, not in a scary clinic of media representations past.
In Jane the Virgin I recognize my loved ones, my community and myself. Representing the real lives of Latinx, including abortion, not only makes for great television but is also an important step in our work for reproductive justice.
Denicia Sam Cadena is proud to be the Policy Director at Young Women United. Denicia is a two-stepping, bolo-tie wearing, queer Chicanx New Mexican growing community in her home state.