President-elect Donald Trump's Cabinet is almost complete. And there's no denying its diversity — that is of the billionaires and just plain multi-millionaires, as former Obama adviser David Axelrod pointed out.
The incoming Cabinet is set to be the least racially and ethnically diverse in close to three decades. And as far as Latinos — zero — not one has been named. To put things in perspective, Latinos constitute over 17 percent of the population. Multimillionaires and beyond constitute a fraction of 1 percent of the population.
Recently there's been some half-hearted flirtation with former California Lt. Gov. Abe Maldonado and former Texas A&M President Elsa Murano for agriculture secretary but I'm not holding my breath.
Since 1988, a Latino has had a seat at one of the most powerful tables — the American presidential Cabinet. President Ronald Reagan was the first to appoint a Latino, Lauro Cavazos as secretary of education. In all, 12 Latinos have served in presidential Cabinets. With seven appointments, the Democrats edge out the GOP's five appointments. The highest-ranking Latino in a Cabinet position, in terms of line of succession, was Attorney General Alberto Gonzales who served in the George W. Bush administration.
RELATED: Trump's Cabinet Picks Have a Combined Wealth of $14.5B. How Did They All Make Their Money?
Following the Reagan administration, each president, regardless of party, has named an increasing number of Latinos to their Cabinet. As the general Latino population has grown over the decades, so has the presence of Latinos at the Cabinet level.
This type of reflective representation matters exactly because we are a representative democracy. Cabinet positions are not elected, but the executive should strive to fulfill his representative duties by giving diverse groups a voice via his Cabinet.
If Trump does not name a Latinos to his Cabinet, he will be breaking with a decades old political norm.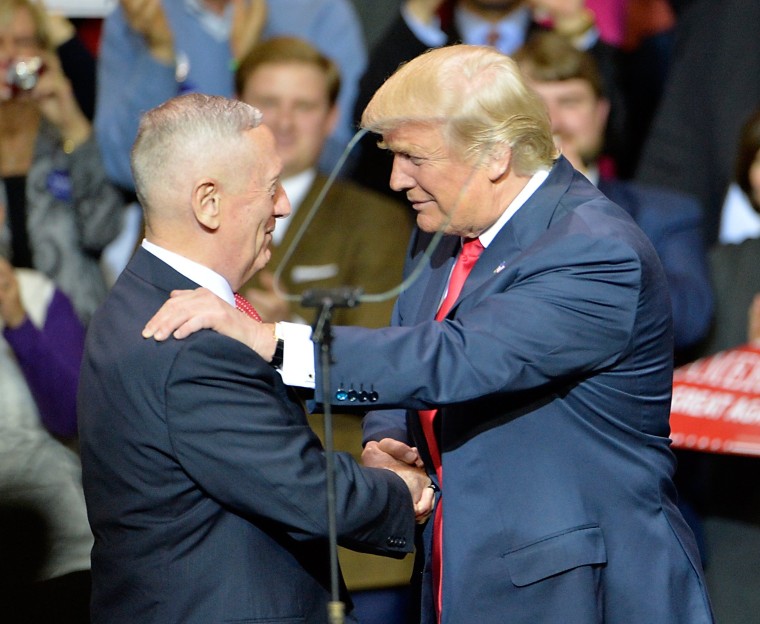 Not naming a Latino to the Cabinet would be disappointing, but not surprising in the least. Yes, there was the anti-immigrant and anti-Latino rhetoric throughout Trump's campaign. But the more basic reason we haven't seen Trump reach out to the Latino community is that he didn't need them to win the White House.
To begin, the president-elect doesn't owe the Latino heavyweights of his own party. Beyond clenched teeth endorsements — such as those of Sens. Marco Rubio of Florida and Ted Cruz of Texas — no GOP Latino elites lent their full throated support to Trump. A number of Latino Republicans openly criticized Trump, others just sat out the election. The handful of Latino surrogates Trump drew on were largely unknowns both within the Republican Party and the Latino community.
Beyond Latino Republicans, Trump especially doesn't owe the Latino electorate.
Latino Decisions had Trump with 18 percent of the Latino vote while the national exit polls had Trump with 29 percent. For a number of reasons, I go by the Latino Decisions figure, but even if you don't, fewer than three out of 10 Latinos supported Trump. Moreover, the majority of Latino voters stayed home. There was no electoral giant to speak of and Trump knows it.
RELATED: Latinos Blast Trump's AG Pick Jeff Sessions Over Race, Immigration
It makes sense that Trump doesn't feel like putting a Latino on his Cabinet. But the American presidency isn't a playground kickball game where petty resentments can play out. Latinos may not have supported Trump, but it is still his obligation to represent them as president.
Latinos may not have been fans of Trump, but that doesn't mean that there aren't Hispanics who are more than qualified and even amenable to serve their country through a Cabinet appointment. I hope I am proven wrong and that in the three remaining Cabinet posts Trump seeks to give Latinos a seat at the table.