In a troubling turn of events, Georgia will not be getting its first Latino federal judge. Sen. David Perdue (R-Ga.) has blocked the confirmation process for De Kalb County Judge Dax Lopez. Although Georgia's other senator said that he was disappointed that Lopez would not get a hearing, it takes approval from both of the state's senators for a nomination to go before the Senate Judiciary Committee. So now, Lopez's nomination is officially dead.
The failure of Lopez's nomination is a sad reflection of partisan politics. He was highly qualified for the job, and had strong bipartisan support. Senator Perdue's actions are a net loss to our judiciary system, and to Georgia's growing Latino population.
In a statement, Perdue said, "I have become uncomfortable with his (Lopez) longstanding participation in a controversial organization including his service on its board of directors." Perdue was referring to Lopez's former membership in the Georgia Association of Latino Elected Officials (GALEO), whose mission statement is to increase Latino civic engagement in Georgia. That hardly qualifies as "controversial." But what Perdue really objected to was that GALEO, like most of the leading Latino advocacy groups across the country, has supported immigration reform and opposed anti-immigrant laws.
By Perdue's standard, nearly every Latino lawmaker or professional should be ineligible for federal appointments, because they might have belonged to such groups as the National Council of La Raza, League of United Latin American Citizens, or the Hispanic Federation – all of which have endorsed immigration reform.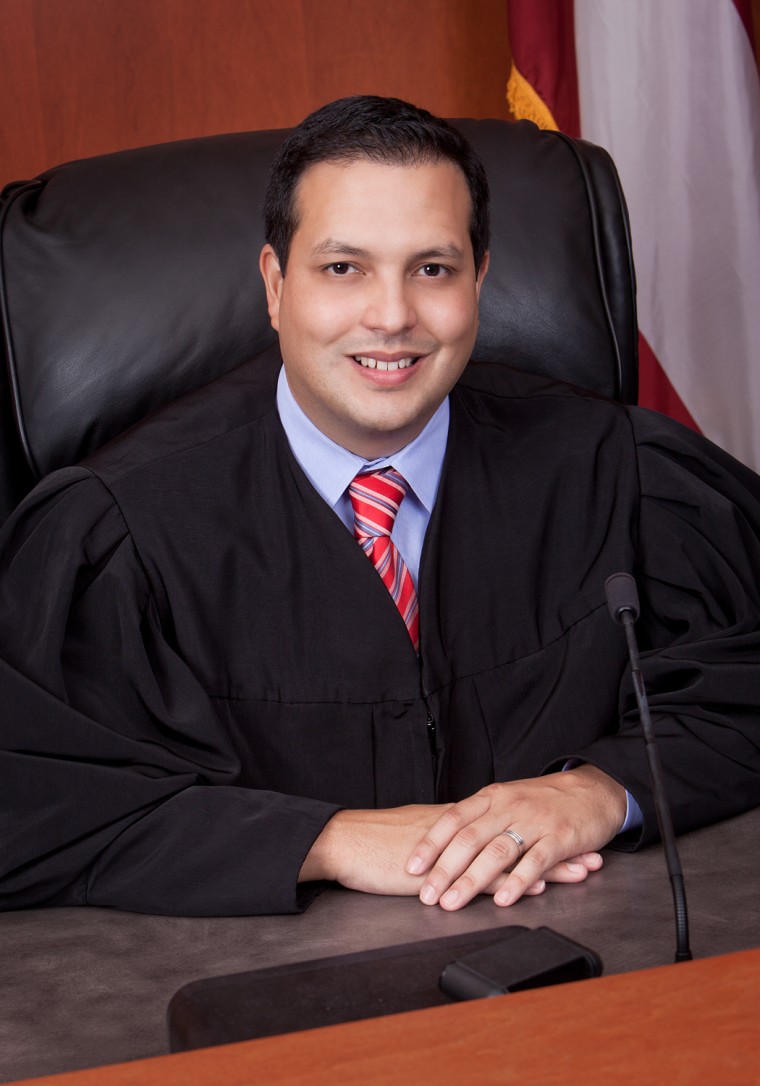 What makes this episode particularly galling is that Lopez is not a raging liberal. He is a Republican, and a member of the conservative Federalist Society. A graduate of Vanderbilt University, he was appointed to the bench by Perdue's own cousin, former Georgia Governor Sonny Perdue. After President Obama nominated Lopez for the federal judgeship in July, a group of leading Republican lawyers urged the senators to back his nomination. In January, even conservative radio host Erick Ericksen came out in favor of Lopez, calling him "probably the most free-market" nominee and "the best pick you could hope for from the president of the United States for Georgia." Unfortunately, none of this support seemed to matter to Perdue.
On a broader level, Lopez's failed nomination means that Latinos will continue to be underrepresented in federal judgeships. Only ten percent of active federal judges are Latino.
True, Perdue should take the vetting of potential federal judges seriously, especially since these are lifetime appointments. Yet if he had concerns about Lopez's views on immigration, why not allow a confirmation hearing, so these issues could be fully and publicly explored? Consider that this is a federal judgeship that has sat vacant for over 550 days, a situation that has been declared a judicial emergency by the U.S. Court System. Sadly, Lopez was right when he recently noted in a statement that his nomination was sunk by "divisive politics."
Meanwhile, Hispanics in Georgia – where the Latino population grew 103 percent over the last decade – continue to interact with a justice system where they are not equitably represented. Some qualified Latinos may hesitate to accept a federal appointment, after seeing Lopez putting his career on hold only to be rejected anyway. Other Latinos might reconsider their participation in civic groups, worrying that they could hinder their advancement in other areas. All this because Perdue unfairly viewed Lopez through a narrow lens, seeing only his potential support for immigration reform and not his solid credentials.
Perdue erred in not moving Lopez's nomination forward. Blocking Lopez from the federal bench was an insult to Latinos who believe in civic engagement and participation.