Arizona is the home of Barry Goldwater, the 1964 Republican presidential candidate to whom Donald Trump is often compared, and although Bill Clinton won the state in 1996, Republicans have long ruled the state.
But times are changing and a pivot to blue this election rests squarely on Latinos.
Polls released this week reflect what many already were seeing, a tightening of the presidential race in the state and the potential that Arizona as a blue state may become the rule sooner than expected.
A poll released by Arizona State University and the Arizona Republic on Wednesday showed the Clinton-Trump race in a dead heat with a large swath of registered voters still undecided. The poll had Clinton with 35.1 percent to Trump's 33.5 percent, with a margin of error of plus or minus 3.3 percent. The poll had 22.9 percent of registered voters undecided. Its Latino sample was small with a high margin of error.
In a head to head match up, Hillary Clinton beats Donald Trump 46 percent to 45 percent in a Washington-Post Survey Monkey poll. The online survey was conducted Aug. 9 to Sept. 1. The poll's Latino sample size for Arizona was 173 and Latinos favored Clinton 67 percent to 23 percent over Trump. The survey was done in English and Spanish.
An NBC/Survey Monkey Tracking poll released Aug. 23 showed Latino support across the country for Clinton over Trump, 73 percent to 22 percent.
Latinos in Arizona have gone from 18 percent of the population 20 years ago to close to a third today. It is the fourth largest Latino statewide share nationally. In the political arena this translates into 22 percent of eligible voters being Latino. And the Latino political voice will only grow with a larger share of millennial Latinos than the national average as well as a greater share of citizens by birth. Together these factors put Arizona Latinos on a path to increased political participation.
But demography is not destiny. Change to the Arizona political landscape by Latinos will require action, namely voting. In 2012, the turnout among Latino registered voters was about 17 percent, but about 48 percent did not register, according to the Willie C. Velasquez Institute.
This is where the state's harsh anti-immigrant tone and laws come into play. In 2010, SB 1070 was signed into law (although a couple of its provisions were overturned by the Supreme Court). Arizona became the poster child of extreme anti-immigrant laws.
RELATED: Clinton Beats Trump Among Latinos 76 Percent to 14 Percent
Arizona is also home to Sheriff Joe Arpaio who, after Trump, is the best-known opponent of comprehensive immigration reform. It's no coincidence that Donald Trump chose Arizona to deliver his speech where he doubled down on his enforcement only approach to immigration.
We've seen this politically charged anti-immigrant environment before and it's effects. In 1994 California experienced a similar (though shorter lived) anti-immigrant movement culminating in Proposition 187. The ballot initiative that excluded all undocumented persons from any state services (e.g. school or emergency rooms) passed, but was ultimately blocked by the courts.
California's Prop 187 didn't have the intended consequence of restricting basic government services from undocumented immigrants. Quite the contrary, it ended up mobilizing the state's Latino community – Latinos began to turn out, register and naturalize in numbers beyond those predicted by population growth alone.
RELATED: Opinion: Will Trump Be 2016's Prop 187 For Latino Voters?
Perhaps the bigger impact of Prop 187 is that it definitively distanced Latinos from the Republican Party that had supported the proposition. In 1992, 38 percent of California Latinos identified with the Democratic Party. Less than a decade later, that figure rose to 63 percent. Up until 1994, California was a swing state, but after the Latino awakening from Prop 187, California moved squarely into the blue state column.
In the course of four years, Latinos went from supporting Obama at a rate of 58 percent to 77 percent.
To be sure, Arizona is not California. And as a native Arizonan, I know. However, there is one important similarity – harsh GOP sponsored anti-immigrant measures in the context of a growing Latino electorate. The pattern of rapid Latino growth that California experienced in the 1990s is mirrored in the Grand Canyon state.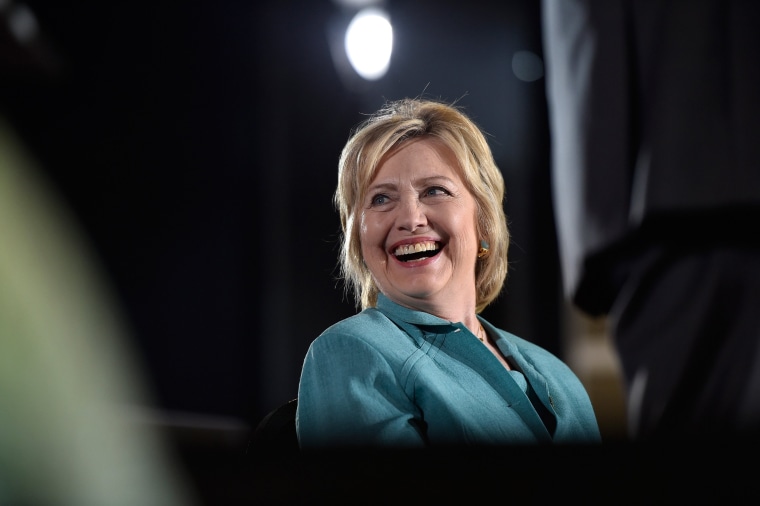 Evidence from the 2012 presidential election indicates that like in California, Latinos in Arizona were mobilized in response to Republican sponsored anti-immigrant legislation.
In 2008, the share of Latinos that voted for then-Sen. Barack Obama in Arizona was 14 percent less than the national average for Latinos. Arizona has been more conservative across the board – for Latinos and non-Latinos alike.
However, in the election after S.B. 1070, Arizona Latinos voted for Obama above the national Latino average. In the course of four years, Latinos went from supporting Obama at a rate of 58 percent to 77 percent.
RELATED: Opinion: From Arizona's Immigration Legacy to Trump
A group of political scientists ran the numbers to estimate what this Latino partisan shift and population growth in Arizona translates into. After some sophisticated number crunching, they found that in 2016 Democrats have a 53 percent chance of putting Arizona in the blue column.
There are a number of caveats in this statistical model, such as white non-Latino voting not surging and Latino turnout not dipping. Nevertheless, Arizona is in play. Even if Republicans carry Arizona it will be by the skin of their teeth and it will be one of the last times it happens. The Latino mobilization that Arizona's S.B. 1070 put into place is irreversible and together with population growth is a permanent political game changer.