AUSTIN, Texas — After witnessing Donald Trump bully, batter and bruise his dad, Jeb Bush, Texas Land Commissioner and the only statewide Latino elected official George P. Bush did what he had to do for political survival, endorse Trump.
In his comments to Texas Republican county chairs and state party executive committee members George P. called for party unity while noting that it was, "a bitter pill for Team Bush to swallow." Over the course of the GOP primary Trump not only skewered Jeb Bush, but former President George W. Bush, and levied insults toward the Mexican and immigrant background of Columba Bush, the wife of Jeb and mother of George P.
If you ask me, that pill Team Bush and George P. in particular, swallowed was the nastiest, most sour horse-sized pill ever known.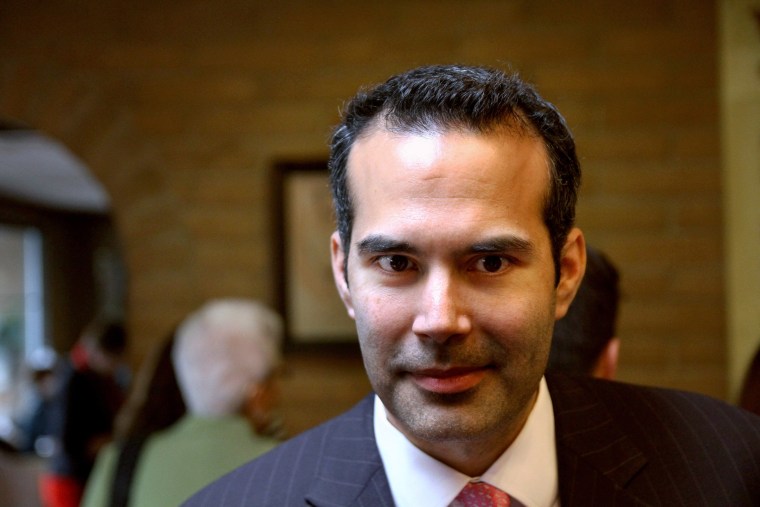 But I get it. George P.'s subtle endorsement needs to be put in its context--the Texas political scene.
For weeks George P. was attempting to stay out of the political fray. He never said anything remotely close to those of the Never Trump movement but he also didn't provide any support for his party's nominee. He wasn't alone, at least in terms of his family tree. There has been radio silence from the Bush camp. But unlike his dad, uncle, and grandfather, George P. is an elected official and ultimately beholden to public opinion and the electorate.
The Texas land commissioner is the Texas GOP's Victory chairman. That translates into him helping oversee victory for all GOP candidates—even the ones that have ruthlessly insulted your family.
RELATED: Split Decisions: George P. Bush Is Latest GOP Latino Tested By Trump
His lack of an endorsement and sitting out the convention were triggering murmurs among Lone Star Republicans. However the two main reasons for why we now see the endorsement has to do with two fellow Texan politicos — Sen. Ted Cruz and Attorney General Ken Paxton.
There's a saying, it's good to learn from your mistakes, but better to learn from those of others. In this case the other's mistake was Cruz's. Like the Bush family, Cruz endured relentless and harsh attacks from the now Republican nominee Trump. And at the RNC political convention Cruz challenged Trump. Cruz was betting on the strength of his political base and in particular the Texas delegation to have his back. No such thing happened.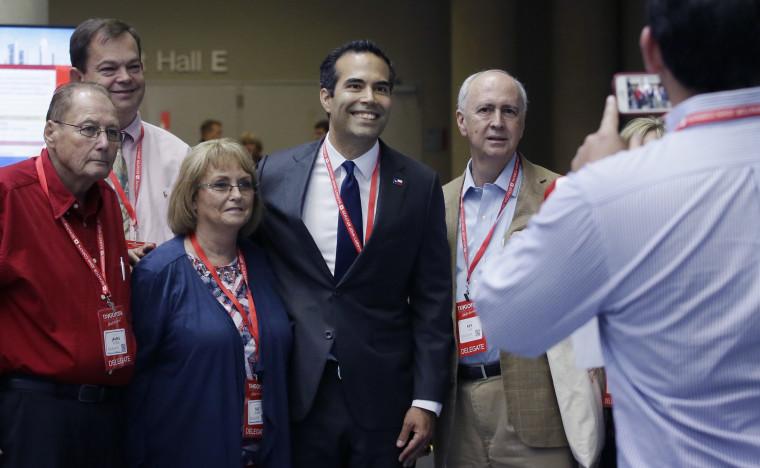 In the aftermath of his confrontation Cruz faced an angered Texas delegation. While Texans gave Cruz the victory in the primary they also had decisively coalesced around the party's nominee. As a result of this political miscalculation, Cruz is an a vulnerable place and will likely face formidable primary challenges in his 2018 re-election race.
George P., like everyone else, was quick to note the political temperature of Texas Republicans. Trump's primary era bullying and nastiness were no excuse to not endorse the party's nominee.
And finally, the Texas land commissioner isn't just interested in keeping his current job but moving up the ranks. For close to two decades his political grooming has been taking place — start off in a lower profile position and work up to governor and then maybe follow in his uncle and grandfather's footsteps.
RELATED: George W. Bush Returns to Politics to Aid Troubled GOP Senators
As a Republican Hispanic and founding member of the Hispanic Republicans of Texas, it has also been assumed that George P. would keep Texas Red by folding Hispanics into the GOP rank. But to reach his longer term goals he first has to focus on the short term.
The next political rung up, Texas attorney general may be opening up sooner than expected. The current AG is embattled in charges of felony fraud and it looks more and more unlikely that he will not survive. Herein enters George P., but to get there he needs the support of fellow Texas Republicans.
It's a bitter and ugly pill that George P. needs to swallow. But he also knows where his political future lies. As land commissioner he needs to follow in the footsteps of fellow Latino Republican Sen. Marco Rubio of Florida by falling in line rather than rebelling as did Cruz.