The tragic shooting in an Oregon community college campus last Thursday claimed the life of a young Latina as a family struggles with the terrible loss.
The father of 19-year-old Lucero Alcaraz fought back tears and anger outside of his Roseburg, Oregon home.
"There is no sense in talking about it. It's in vain," Ezequiel Alcaraz said in Spanish to reporters. "What's the point in showing our pain?"
Alcaraz's cousin posted a picture on Twitter Thursday of the young college student in an attempt to locate her after the shooting happened. Shortly after, the cousin posted a note saying "Unfortunately we live in a very cruel world... And God was given an angel today."
Alcaraz's sister, Maria Leticia Alcaraz, posted news of the death on Facebook.
"She was my best friend and my sister," Maria Alcaraz wrote. "I'm full of anger, pain, sadness, regret that I didn't get the chance to see her or prevent this from happening."
Related Article: Oregon College Shooting: Nine Victims of Rampage Are Identified
Maria Alcaraz wrote on Facebook of how proud she was of her sister for getting scholarships that would cover her college costs. She also said she would have been a great pediatric nurse. "You were going to do great things," she wrote.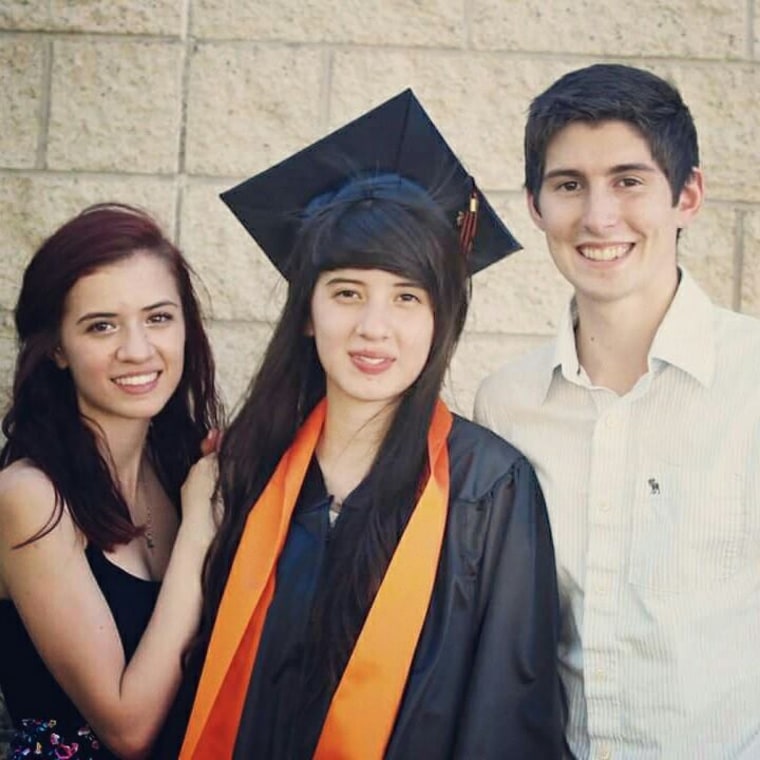 She added, "My family is hurting, we ask that all press stay away from our home. We are having a hard time as is. Please respect our privacy.
Alcaraz's cousin Crystal Vazquez created a Go Fund Me page to help the family with expenses, which has already surpassed the initial goal of $10,000.