WASHINGTON, DC -- There is a small, nondescript plaque in an area of Washington known as Embassy Row that commemorates a tragic event that took place on September 21, 1976, a car bombing that killed former Chilean diplomat Orlando Letelier and his assistant, Ronnie Karpin Moffitt.
Letelier had been a vocal critic of Gen. Augusto Pinochet and his military dictatorship in Chile, and declassified documents show the U.S. had "convincing evidence" that Pinochet ordered his murder.
Forty years later, Letelier's son Francisco, an artist currently living in California and who was a high school student in suburban Bethesda, Maryland at the time of the bombing, returned to Washington to remember his father and his work, with an eye-popping mural on display at American University.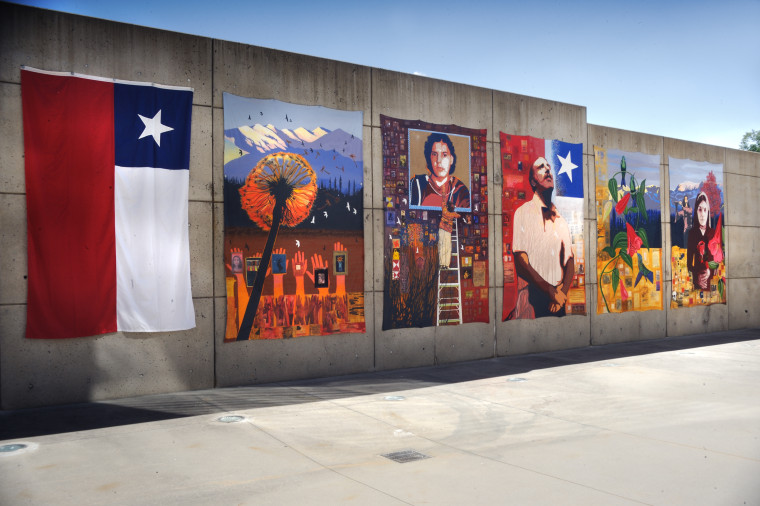 "This is the project that I've been getting ready to do for 40 years, and it's the kind of project that only I could have done because of my connection to family and memory and history. Murals are vehicles to which we can create sites of cultural memory, identify history that has been ignored or marginalized," he tells NBC Latino.
"It's wonderful to come back to Washington to do this work, commemorate those tragic events in September," said Letelier, "but really celebrate the decision that was made that day by many people to continue to create justice, to be filled with the spirit that my father and Ronnie Karpin Moffitt and so many others who lost their lives because of September 11, 1973 in Chile."
The date refers to the coup that overthrew democratically elected president Salvador Allende and brought Pinochet to power.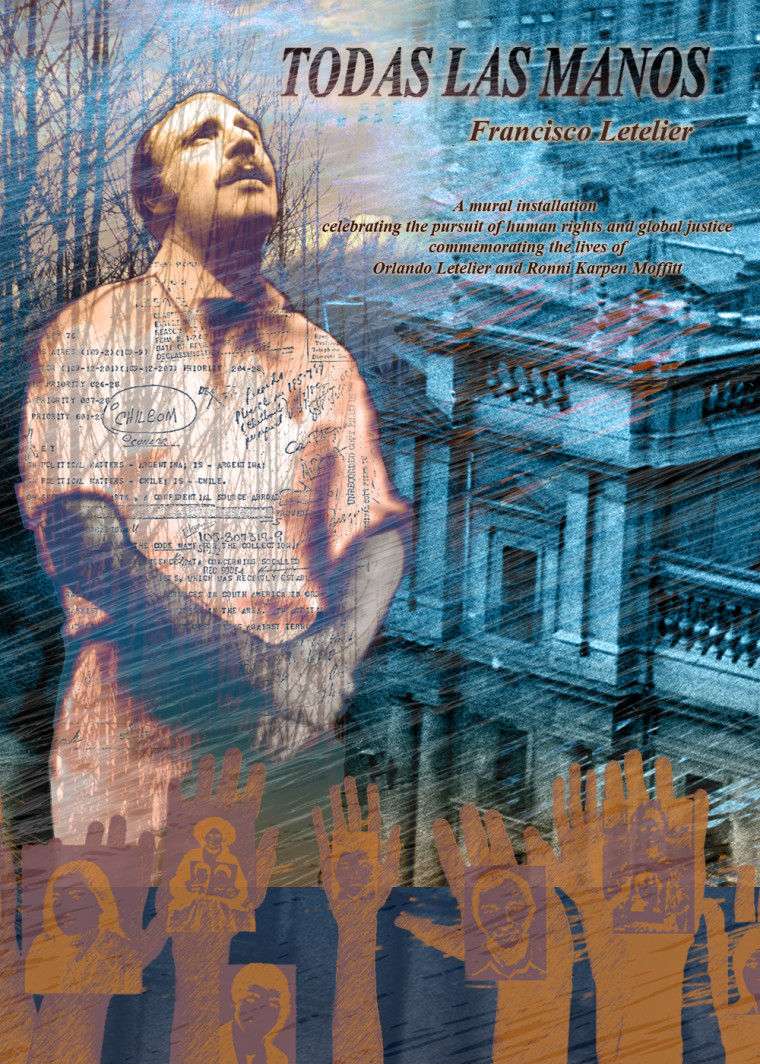 "That work has continued despite the fact that we live in difficult times," said Letelier. "Now more than ever, our work of creating bridges of communication of understanding, of reconciliation, of finding common ground is important and necessary."
Two of the panels show Letelier and Moffitt, and others include declassified documents about the assassination, which some refer to as one of the first terrorist acts in the nation's capital.
Francisco Letelier says this work, as with all the work he does, is about continuing the cause of human rights and greater understanding.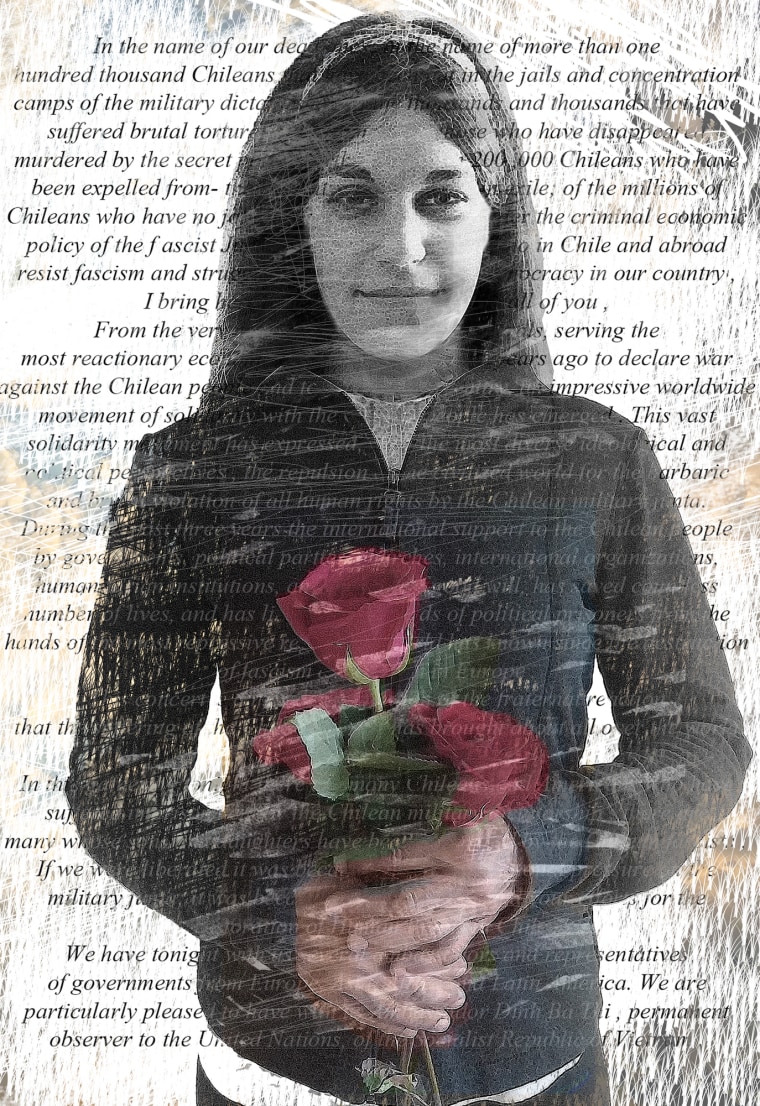 "The (declassified) documents are used to further verify events that led to my father's death. We've been lucky that we've been able to turn the investigation into my father's death into creating mechanisms for global justice, influencing world courts for people to address crimes against humanity, it's far beyond whatever tragedy my family went through."
Part of the 40th anniversary commemoration included music and flowers at the site of the Letelier-Moffitt memorial, which is precisely where the bomb blast occurred.
Chilean president Michelle Bachelet is also in Washington for the events and helped unveil the mural at AU.
"Michelle Bachelet and I share a common history. Her father was also killed by the military and she was imprisoned by the military in Chile. She's here not only to recognize my family but also recognize her own history," Letelier said.
The mural is called Todas Las Manos (All Our Hands), words taken from a famous poem, La Muralla, which means The Wall, by Cuban poet Nicolás Guillén. The Chilean folk group Quilapayún put music to the words in 1969, turning the song into one that is widely considered a Latin American anthem of hope.
"It means all of us working. It's about how all of us together in an inclusionary way can build the world we want to build," he added.