Mail just got a lot more stylish, thanks to the new stamps which honor the life of the iconic late fashion designer Oscar de la Renta.
The new "forever stamps" showcases a portrait of de la Renta and images of some of his most exquisite gowns.
At Thursday's stamp unveiling, former presidential candidate Hillary Clinton lauded the Dominican-American designer, who died in 2014. Clinton said De la Renta exemplified a loving America "every single day."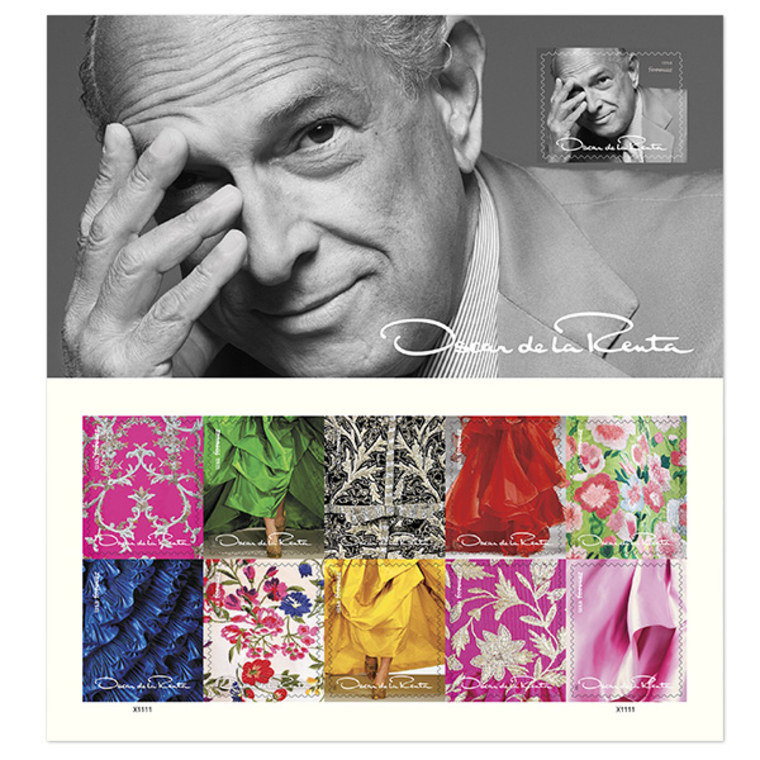 "Oscar de la Renta was an immigrant, and aren't we proud and grateful that he was," Clinton said, at a ceremony that included other prominent figures such as former NYC Mayor Michael Bloomberg and the influential editor of Vogue, Anna Wintour.
The unveiling took place on the same day as #DayWithoutImmigrants events around the country, which touted the contributions of the immigrant labor force to the nation's economy.
De la Renta dressed many prominent figures, including Clinton, and was very close friends with the former First Lady.
"And let there be many, many, more immigrants with the love of America that Oscar de la Renta exemplified every single day," Clinton said.
De la Renta was known for his strong love and ties to his native Dominican Republic; he invited many of the world's most influential people to spend time there. He was also known for his generosity supporting charities in his country.
RELATED: Legendary Fashion Designer Oscar de la Renta Dies at 82
Rep. Adriano Espaillat, D-NY, released a statement praising the U.S. Postal Service for honoring his "lifelong friend."
"To me and so many Dominican-Americans, he was more than just a designer, he was a friend and a pioneer," Espaillat said.
"As the first Dominican-American in Congress, it is my goal to highlight the achievements of those who have contributed to American society and culture. Though Oscar was highly regarded by some of the most prominent figures of our time, including First Ladies, he maintained his humility and never cast aside those who were less fortunate."
Espaillat said that he is proud to see De la Renta's legacy honored, and said he hopes to keep his memory alive. "Oscar, estamos muy orgullosos de ti" —"Oscar, we are very proud of you."
The stamps are available for purchase online or at USPS stores.