Still searching for the perfect gift? Here are some great Latino-inspired ideas for every budget and everyone on your list. Felices Fiestas! (Happy Holidays!)
Viva La Mujer
If you're looking for a tasteful flask or want to give your iPhone a fashion makeover, check out the art of LA based-artist Anna Alvarado. Her original work is engraved into the wood, on the iPhone cover the piece is overlaid into a rubber case for better protection.
Viva La Mujer flask, $20, ArtbyAnnaAlvarado.com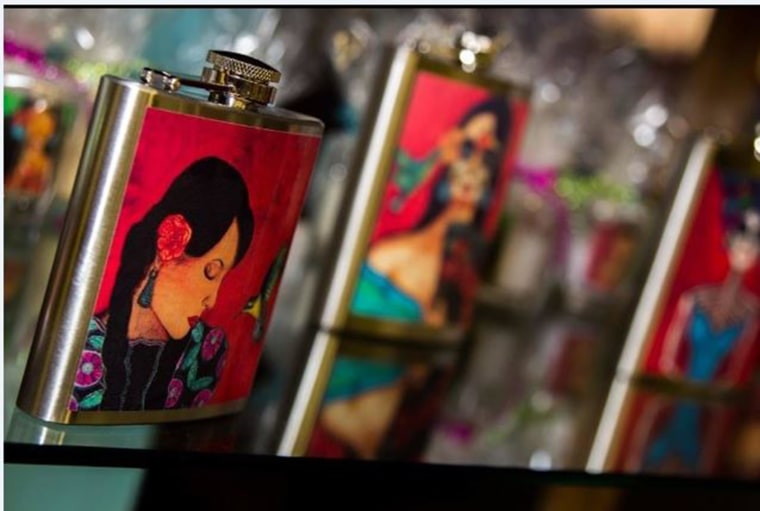 Dominican Republic-Inspired Domino Table
Play your favorite game on this gorgeously designed wood table with the map of Quisqueya. The table is coated to prevent scratches and has four-cup holders for your Presidente or glass of Brugal and coke.
Dominican Republic Domino Table, $225, Latinos R Us, Amazon
Let's Play Dominoes
No real Puerto Rican house is complete without a set of dominoes. The online store El Colmadito carries a cute set with the Puerto Rican rooster and flag and come in a traditional wooden box.
Domino Set, $12.99, El Colmadito
Caribbean Flavor
One of the most beloved Puerto Rican chefs, Jose Santaella, offers a beautiful homage to Puerto Rican cuisine in his lushly photographed and well-researched cookbook, "Cocina Tropical." Learn how to make his favorite boricua recipes, from appetizers and desserts to morcillas (blood sausages) to the perfect plantain mofongo.
Cocina Tropical, $25.82, Amazon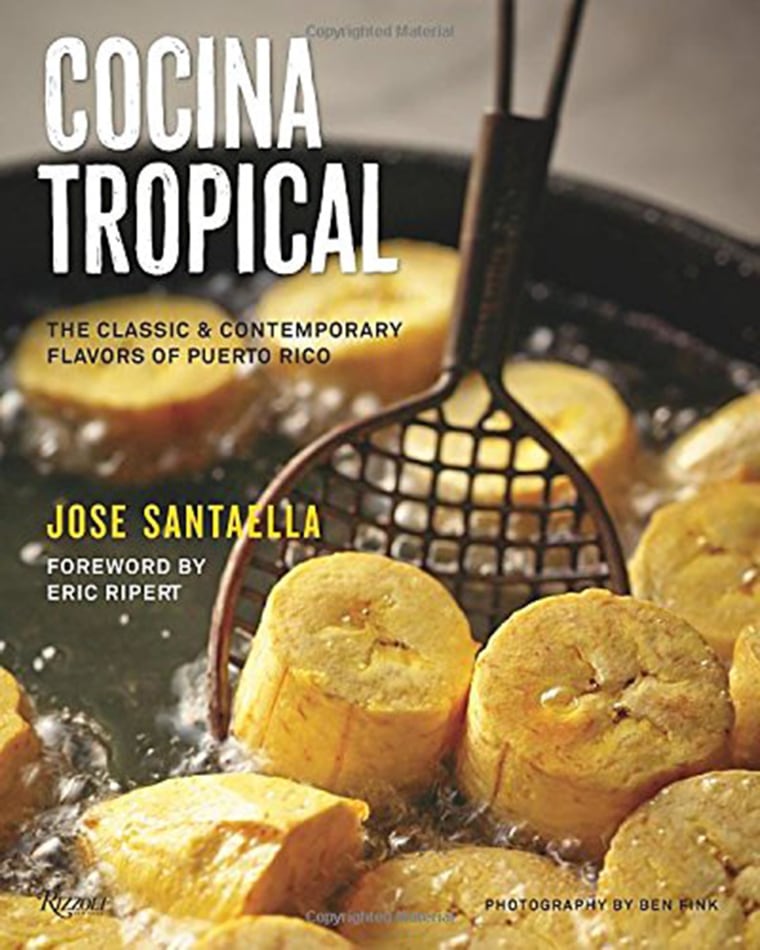 Guatemalan Worry Dolls
Don't worry, be happy instead. If your child is having nightmares or you're stressed about your bills, these magical dolls make a great gift. According to Mayan legend, if you tell the worry dolls your troubles and place them under your pillow at night, the dolls will take your worry from you. Hello carefree mornings! The matchbox-size kit comes with the prayer and two dolls wrapped in Guatemalan fabric.
Worry No More Kit, From $1.99 at World Market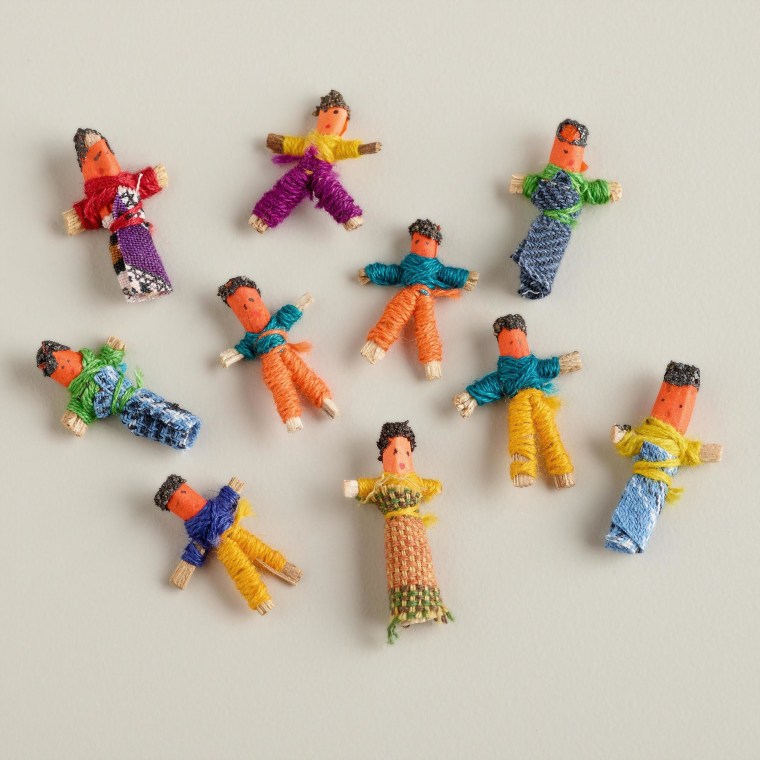 Olé!
This imaginative toro (bull) hook does double duty as wall décor or a coat rack. Pop it on a boring wall or use the horns to hang your jackets, towels, or bags. You can create an entire herd with clarabel, the sweet cow. The handcrafted pieces are made in aluminum and powdercoated in a vibrant red, green, or aqua.
Taurus Coat Rack, $14.95 each, CB2
Aztec Dreaming
Sleep like an Aztec Goddess wrapped in this lovely cotton quilt made by the Australian linen company Logan & Mason. The quilt is inspired by Mexican Modernism, a trend that infuses traditional Aztec and indigenous motifs mixed with a modern twist.
Aztec Mulberry Quilt, $79.95 for double, Linen room
Bolivian Beauty
Bring home ancient crafts from women in the Andean region of Aymara. For centuries they've hand-woven frazadas, which the locals use as picnic blankets, multitask as rugs, tablecloths or wall art. The details of each piece -- done in two parts and sewn together – highlight the exquisite tapestry of this Andean country.
Bolivian Frazadas, from $325, L'Aviva Home
Affordable Basquiat
If the million-dollar art of New York Haitian-Puerto Rican artist Jean-Michel Basquiat is beyond your budget, you can still bring home some of his work with the very affordable pieces from the collaboration between UNIQLO and MoMA. Special edition items include T-shirts, scented candles, watches, plates and tote bags featuring details of the late artist's paintings.
Basquiat Horn Player's Plate, Collage Tote Bag, Scented Candles, Starting at $19.90, MoMA
Woven Masterpieces
Inspired by the wall paintings in the caves of the Mexican state of Hildago, the beautiful hand-embroidered Otomi coverlets known as tenangos are handcrafted by the Otomi Indians of the Tenango de Doria region. Using ancient techniques depicting nature, animals and vibrant graphics, the bedspreads come in brilliant colors and tell the stories of the daily lives of this community.
Mexican Otomi Tenangos, $365, L'Aviva Home
Frida Khalo Inspired
Frida Khalo may have made them famous, but huipiles were a fashion staple for the indigenous women of the Oaxaca region in the late 19th century. The hand-embroidered blouses feature patterns and shapes that pay homage to indigenous roots of the region. The LA-based shop Hecho con Cariño, which means Made With Love, carries original huipiles as well as handwoven wallets and earrings all made by Oaxacan women.
Frida's Huipil, $74.95, Hecho Con Cariño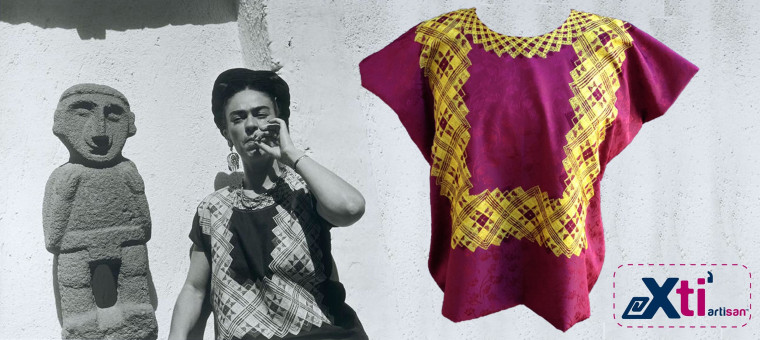 Iconic Cuba
This beautifully photographed book of Havana's most iconic homes and structures will make you feel like you have been on a tour ​of the island. Striking photos of Cuba's Art Deco and Art Nouveau architecture in public and private spaces - including some which have never been photographed - are included. ​
Havana Modern, $65, Rizzoli
Melodies of Buenos Aires
The record collectors in your life will appreciate the classic and rare find of tango classics such as "Dinner in Buenos Aires" by Salon Orchestra under the direction of Terig Tucci and "Maria De Buenos Aires" by Astor Piazzolla.
Rare Records, $49 each, Disenobos.com
Guadalupe Ornaments
Give your Christmas tree a Latino twist with colorful glass ornaments featuring a Piñata, Pan Dulce, La Virgencita de Guadalupe, La Adelita, and a Mexican Santa among others.
Latino ornaments, $38.69, CasaQ Ornaments
Latin Dance Party
Putumayo curates one-of-a-kind collections that will keep you dancing all night long. "Salsa Around the World" features salsa bands from Italy, the Netherlands, Greece, and Senegal. Who knew that the Celts loved salsa as much Boricuas. The "Afro Latin Party" will turn your home into a club with sounds heard from Dakar to Havana.
Salsa Around the World, $14.98, Afro-Latin Party, Putumayo.com
Beautiful Señorita
This gorgeously hand-embroidered dress uses the best of Mexican rural artisan craftsmanship, and each dress features one-of-a-kind embroidery.
Mexican Dress with Vintage Luxe Hand Embroidery, $149, Chiapas Bazaar
Que Syrah Syrah
The rising star of Chilean wine is its bold newcomer syrah. And oenophiles everywhere are paying attention. The British wine publication Decanter dedicated an 8-page spread lauding the Chilean Syrah with one judge saying it had "excellent fruit expression and intelligent use of oak." And you can be part of the harvest too. During the months of February through May local towns turn grape harvesting into huge festivals. If you can't make the trip, a nice bottle from a local wine store will bring the land of poetry and wine to your palate.
Rayun, $9.99, Drink up NY. If you want to travel to Chile to have your glass of wine, check out Wines of Chiles
Peruvian Opus
These Peruvian scarves and hats will keep the men in your life warm and stylish. Mayu has teamed up with a Peruvian women's collective and each piece is masterfully handcrafted by Andean women with carefully selected alpaca. Your purchase will help sustain the livelihood of Andean women.
Manga Slouchy Scarf, $90, Mayu