EL PASO, Texas — As an initial deadline for the Trump administration to reunify separated migrant families arrived Tuesday, desperate parents said they still had no idea when they would see their kids again.
The federal government on Tuesday said that only four — out of 102 — migrant children under 5 years old had been reunited with their parents before the July 10 deadline, according to a court filing from government lawyers. Another 34 could potentially be back with at least one parent by the end of the day, according to federal officials.
"Why was it so easy for them to take our children but so hard to give them back?" asked Digna, a 37-year-old Salvadoran mother who has been separated from her two children since crossing the border in May. "It was traumatic for someone to tell these children they were going to be ripped from their mother's arms."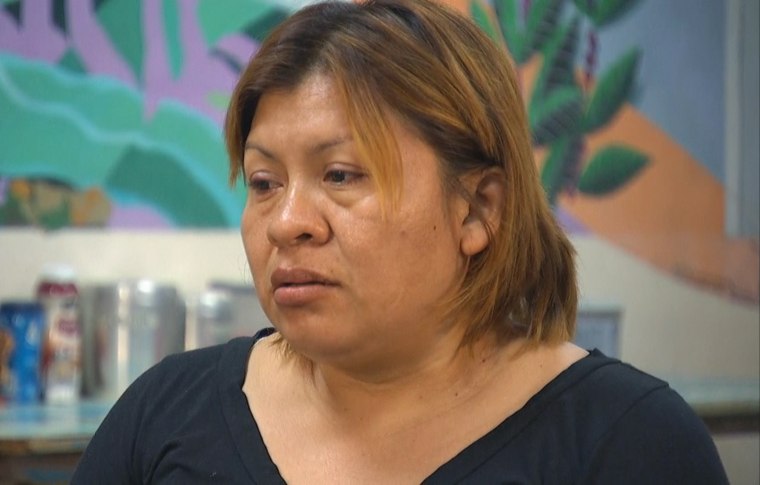 Digna, who asked that her last name not be used over privacy concerns, has spent the past few weeks at Annunciation House, a Catholic charity housing migrants in El Paso.
She cried as she described the moment when she was separated from her two children — her 9-year-old son, William, and daughter, Stefania, who turned 6 while in U.S. government custody.
She said that an immigration official bluntly told a group of parents being processed: "Your children will be taken from you and you will be sent back to your countries."
"In that moment all of the parents began to cry, everyone, even the children," she said. "'Please, don't be afraid,'" she remembers telling her children.
A few days later officials lined up all the children "and they took them."
Digna said she has been able to visit her children twice and is hoping that she'll be reunited with them as her asylum case is decided, but still does not know when that will happen.
"It feels like it's an eternity," she said. "Every day I ask myself, when will be the day they tell me, 'Come to pick up your children.' Every day I think they're going to call me."
A federal judge on Monday allowed for an extension of the Tuesday deadlinefor the government to reunite 102 migrant children under the age of 5 who were separated from their parents.
Judge Dana Sabraw had asked government attorneys to provide an update by Tuesday morning on which children will be reunited and which will require more time. The judge also asked them to deliver a proposed timeline for reuniting the remaining families.
Sabraw asked the attorneys to submit a status report by 3 p.m. Pacific time (6 p.m. ET) on Thursday on the reunifications of children under 5 and the status of children 5-17.
On Tuesday the government revealed that, of the four children under who've been "reunited": one was given back to parent that ICE released from custody; one released to a parent in the United States while the other parent was deported; one was released to a free parent in the U.S. while the other parent is in ICE custody; and one was deported with child's adult sibling, with the consent of a parent who is in ICE custody, according to the filing.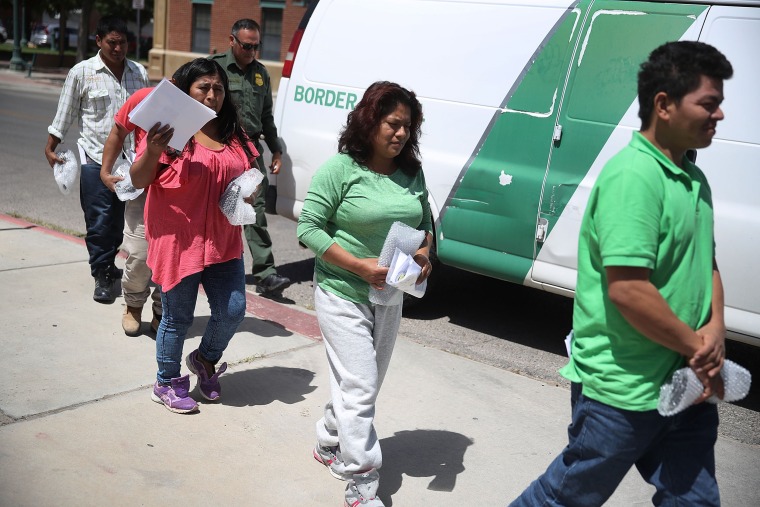 Of the remaining children under 5, only 51 have parents in ICE custody and are eligible for reunification, according to the filing. Of those, 34 parents have cleared criminal background checks and have had their DNA matched and were expected to be reunified by later Tuesday, according to the court documents.
But "some parents have been found unsuitable for reunification because of issues discovered during a criminal background check, including child cruelty, child smuggling, narcotics crimes, robbery convictions, and a warrant for murder," the U.S. Department of Health and Human Services (HHS) said in a release on Tuesday.
Sabraw said the government should only use DNA sampling if it is needed to speed up the vetting process or if there is a legitimate concern about the parent-child relationship. He also said the DNA should be destroyed within seven days of processing.
"Everyone is rowing in the same direction here and I think it's just a matter of streamlining the process," Sabraw told the attorneys representing the Justice Department and the ACLU.
The children in question for Tuesdays deadline were all 5 and under, but nearly 3,000 minors in total still need to be reunited with their parents as a result of a ruling Sabraw issued on June 26, calling for reunification and an end to family separations within a month.
Sabraw urged the federal government to reunify children separated from their parents as quickly as possible.
"These are not aspirational goals," he said, referring to the deadlines he set out. HHS has until July 26 to reunify children aged 5 to 17.
Immigration and children's advocates expressed worry Tuesday about the pace of the reunifications.
"We have serious concerns that the government is not acting quickly enough to get all the information they need" to reunify families, said Michelle Lapointe, acting deputy legal director of the Southern Poverty Law Center's Immigrant Justice Project.
She added there was even more concern about reunifications for parents who had already been deported.
"I worry about people who could slip through the cracks," she said. "The government implemented this policy without any real plan to reunite families and that's becoming clear as they only are acting to reunify families now because they've been forced to because of a court order."
Meanwhile, a U.S. District Court judge rejected the administration's request to detain migrant families for the duration of their immigration proceedings. The Justice Department had sought to modify the 1997 Flores Agreement and subsequent court decisions, which establish limits on how long children can be detained to usually 20 days.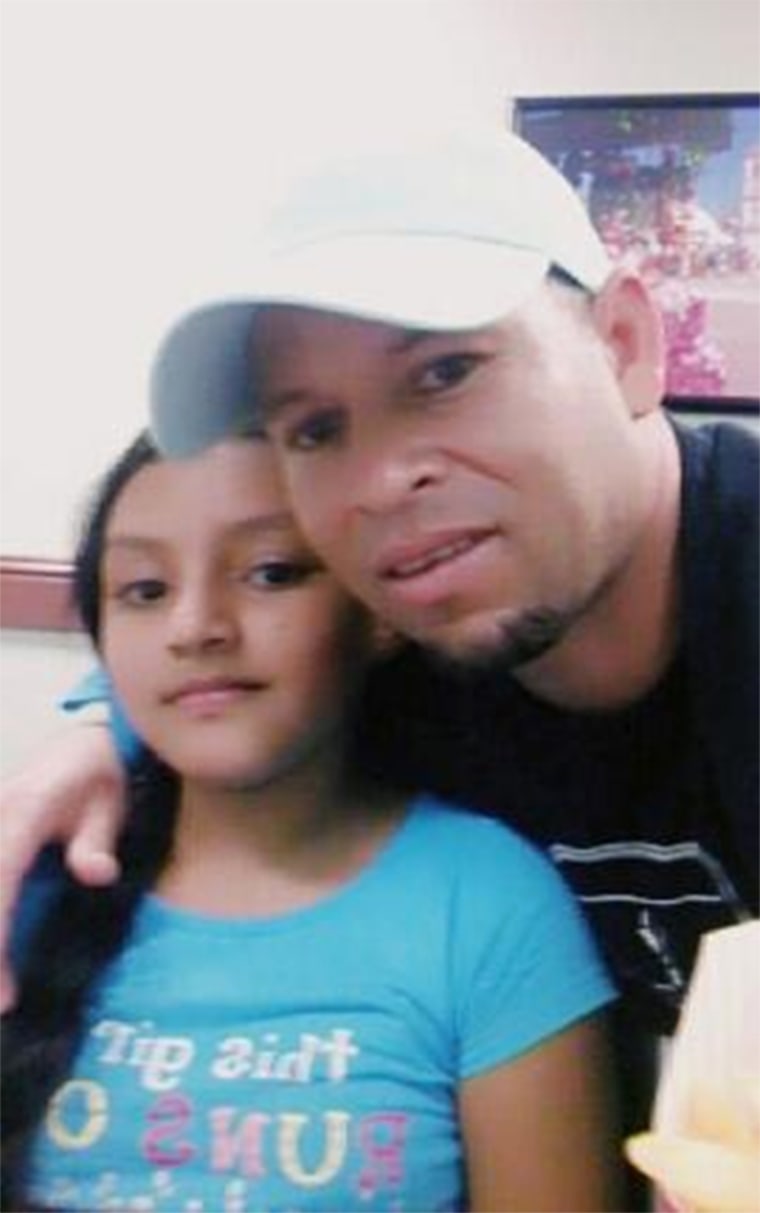 Judge Dolly Gee said the government was bound by Flores and called their legal move a "cynical attempt" to shift responsibility for immigration policy to the judiciary.
But the timeline for reunifications still remained unclear for many parents.
Mario, a 32-year-old Honduran father housed at Annunciation House, hasn't seen his 10-year-old daughter Fabiola in more than a month. Initially, he said authorities told him they'd be apart for just two days.
"She doesn't want to be there anymore," he said. "She wants to be with me."
Gabe Gutierrez reported from El Paso, Daniella Silva reported from New York City and Julia Ainsley reported from Washington, D.C.