After years of using his singing and songwriting for global humanitarian causes, Homero Oyarce now wants to raise the voices of fellow Peruvian-Americans to preserve a 5.9 million acre rainforest in his native country.
Recognized in Peru for his music, but also a writer and actor, Oyarce has been fomenting a force of Americans of Peruvian descent to keep pressure on the Peruvian government regarding Sierra del Divisor, on Peru's eastern border with Brazil.
The government already has decided to make the biologically and culturally rich swath of land in the Amazonica region of Peru a national park. But Oyarce and others are concerned delays and pressure from industries that mine the area for natural minerals and resources may keep it from happening.
"Obama is talking about how to protect the environment and how important it is for the future. The pope is talking about the environment and how important it is for the future," Oyarce told NBC News. "I think this is the time our voices need to be here. We have to make a difference, we cannot stay silent, especially for our kids."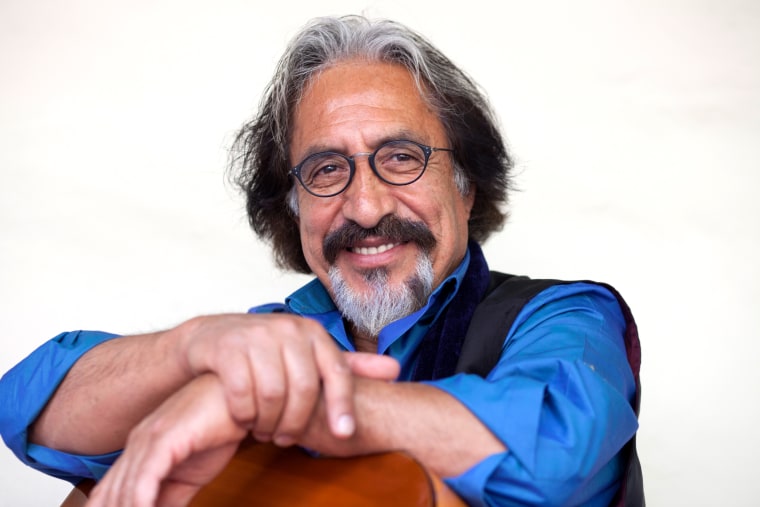 Oyarce, who has lived in California for 20 years, is no stranger to humanitarian causes. He has helped start a school in his home village of Chilingote, held a concert and donated all its proceeds to an indigenous community and organized a medical mission to Peru to serve communities that lacked health care.
He is working on a song, titled "Pachamama," about Sierra del Divisor. It's one of many songs he's written about life in the Amazon, environmental rights for indigenous peoples and their lands in Peru, where he grew up. His two U.S.-born sons occasionally join him on his songs.
"As a kid, I grew up seeing the monkeys, little bears. There's the famous bears, Oso Endino, the Spectacled Bear," Oyarce said. "I think childhood really marks your life and always, over the years, I've wanted to do something for my country. Now, Peru is growing economically; unfortunately, most of the money is dirty money from cocaine and minerals," he said.
Drug trafficking is generating violence and many people from villages like his lack education, said Oyarce, who was the only person from his village to attend college. Mining and oil drilling also are taking their toll. "They are cutting and cutting the jungle and that is a big concern for us," he said.
Oyarce said he has reached out to Peruvian Americans around the country to help address environmental issues in Peru. They are a scattering of individuals operating as Defensa Ambiental Amazonica, but they hope to grow interest from more Americans with Peurvian ties or interest in Peru around the push for the national park designation.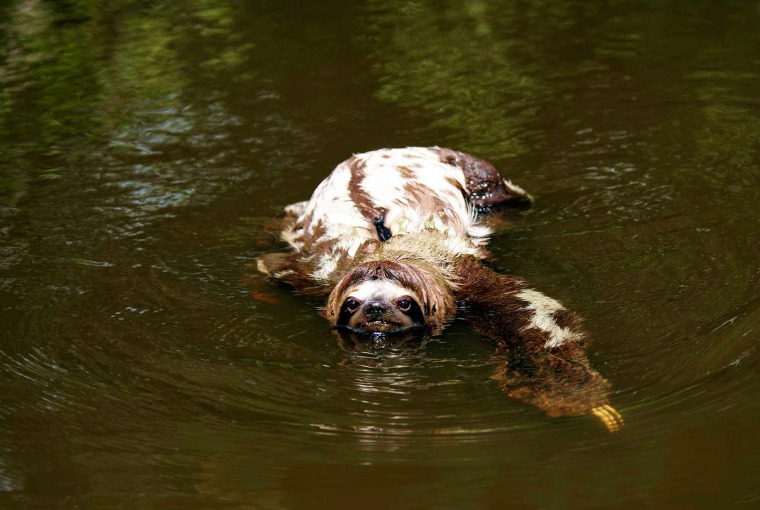 They have started a petition that has gathered at this point about 50 signatures, although it has not yet been officially launched.
"We encourage the Peruvian government to set an example for the rest of the world and end the decade-long wait to prioritize consideration of the (Environment) ministry's proposal to designate Sierra del Divisor as a national park," states a letter sent in early August by the group to Peru President Ollanta Humala. "The beauty of our country is a source of pride that we hope to continue to boast as cultural ambassadors of our country from afar."
Conservation of the land area has become a goal of several environmental groups and has even drawn the interest of Michael Bloomberg:
More than 550,000 Americans of Peruvian desecent lived in the U.S. in 2011, according to Pew Research Center. The largest populations live in Florida and California but are also spread into New York, New Jersey, Virginia and Maryland.
Gabriela Corrochan, 32, has joined in the effort and is working to interest more people in the natural area as a climate change issue and something that can bring together a growing Peruvian-American population.
A U.S. Army veteran, Corrochon moved to the U.S. when she was 15 and now lives in Kearny, N.J.
She grew up in the town of Chicalayo, about 11 hours from Peru's capital of Lima. Living there on Peru's coast, she said she didn't know the rich and diverse natural area of Sierra del Divisor existed.
"We know the Amazona is a vast, vast huge area – but it's out of sight, out of mind. I did not even know it was there," Corrochon said. "How did I not know there was this gem in my country? Sadly, not a lot of people know that there are all these resources. So, much has to be done."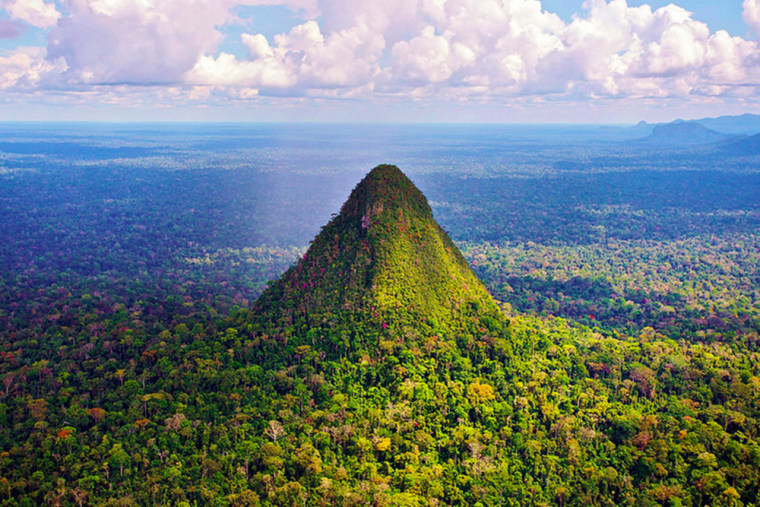 Corrochon said she became involved in advocating for the national park designation a little over a month ago. "It's nice to see a group of Peruvians that are here, living here, taking the time to remain close to home and who are so involved and care about the issues that are there," she said.
New Jersey towns nearby her have seen increases in their Peruvian and Brazilian populations, she said. In nearby Paterson, a Peruvian Independence Day parade is held.
It doesn't supplant her interest in issues of her adopted country, said Corrochon, who served in the U.S. Army eight years in the Quartermaster Battalion, 98th Division. In fact, she said, the push for the national park designation is to a degree inspired by the preservation of natural areas that she has seen done in the U.S. by its National Park Service.
"The U.S. has its parks to ensure that with so much to offer that we get to enjoy it. We are not going to have that opportunity (in Peru) if we don't take any measures to do that," she said.
The Sierra del Divisor mountain range is home to thousands of plants, 760 animal species, many unique to the area, and indigenous communities that conservationists say are endangered by illegal mining, deforestation, drug-trafficking activities, logging and oil drilling.
Within its lush tropical forest are uncontacted indigenous people. The land area is considered largely unexplored with one of the highest levels of diversity for primates and habitat for hundreds of bird species, according to Rainforest Trust, a conservation group that protects threatened tropical forests.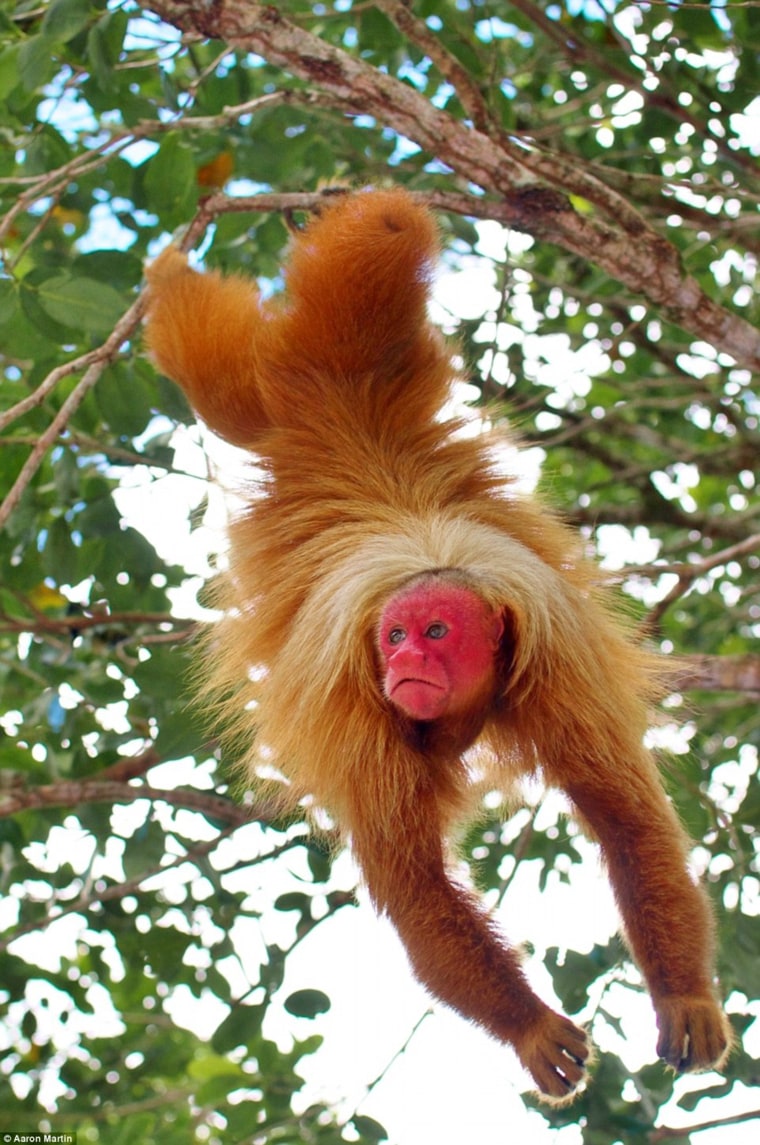 Last December, Lima was the location of a major international climate change conference, where the U.S. ambassador to Peru called Peru a global leader in the fight against climate change.
Nathaly Arriola, a former Obama administration staffer who recently relocated to California, has joined in rallying around conservation of the Sierra del Divisor, building on the promotion of Peru as a global climate change leader.
"This is a great opportunity for Peruvians that will establish a network here, that will signal to rest of world and the Peruvian government that we care very much about what is going on back home," said Arriola, who moved to the U.S. when she was 10 and is a naturalized U.S. citizen.
She said the conservation is not only about preserving an environmentally sensitive area, but also ensuring the livelihood and continued survival of the indigenous people of the area.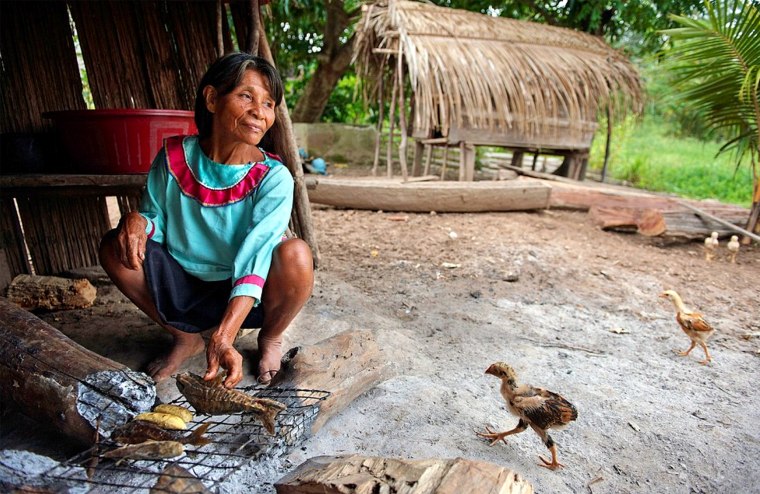 Arriola worked on the election campaign of President Barack Obama and worked for Sen. Harry Reid, D-Las Vegas and Reps. Steny Hoyer, D-Md. and Xavier Becerra before becoming a communications director in the Silicon Valley in California.
"Organizing Latino communities at the national level has always been my passion. It is only natural that I'm excited to be able to organize Peruvian Americans around an issue that is so near and dear to our heart, the beauty of our country," she said. But she added that preservation of the area with its many species, its vital habitat and its indigenous communities, has global environmental impact.
Humala, Peru's president, is scheduled to speak to the United Nations at the end of September on the environment and Oyarce, Corrochon, Arriola and their allies are hopeful he'll use that opportunity to designate Sierra del Divisor as a national park.
"We'd love to celebrate this win with him upon his visit to the United States in September," Arriola said.