Mr. Worldwide is not only known for his catchphrase, "Dale," or his many award-winning pop songs, but also for his philanthropic work with children.
The Cuban American singer was recently inducted into the Ambassador David M. Walters International Pediatric Hall of Fame for his work supporting the Miami Children's Health Foundation.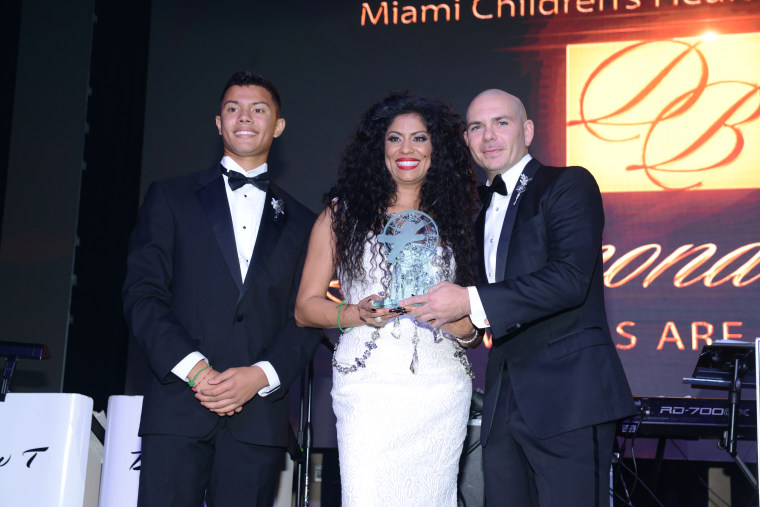 The hall of fame was created to recognize and honor individuals who have made significant contributions to the health and well-being of children. Some other known inductees are Gloria and Emilio Estefan, Juanes, and Beyoncé Knowles, among others.
Pitbull was recognized for his contribution to the community and his continued support to Nicklaus Children's Hospital as celebrity Ambassador to Together For The Children, The Campaign for Miami's Children.
"Thanks @Nicklaus4Kids for your efforts to help Miami's youth," tweeted out Mr. 305.
Armando Christian Perez, also known as Pitbull, has also emphasized the importance of education for children. He has helped open two charter schools, one in Miami and one soon in Las Vegas. SLAM or Sports Leadership and Management Academy, is a school for students seeking careers in sports medicine, marketing, business and management.
RELATED: Pitbull's New Miami Charter School Set To Open
SLAM in Miami opened in 2013 and the second charter school in Nevada is expected to open in time for the 2016 school year, according to Billboard. The school is open for grades six through eight and is expected to accept about 1,000 students.