Carmen Rivera is no stranger to dramatizing famous figures. The acclaimed and award-winning playwright has made a career of crawling inside the hearts and minds of people who have moved thousands around the world and across time. Her haunting portrait of Julia de Burgos ("Julia De Burgos: Child of Water") is just as moving as her biographical play on Celia Cruz ("Celia: The Life and Music of Celia Cruz") and as thrilling as her revelatory piece, "La Lupe: My Life, My Destiny". Rivera has taken those whose work has brought solace and joy to millions and transformed them into indelible theatrical moments of grace. I was surprised to hear that she decided to take on the controversial and brutal regime of Dominican dictator Rafael Trujillo.
"La Caída de Rafael Trujillo" ("The Downfall of Rafael Trujillo") starts with a desperate scene as Trujillo grapples with the way history will perceive him and doesn't let up. The complex relationships - personal, professional and international - intertwine as Rivera wades through the politically shark-infested waters of that chapter of Dominican History which had major repercussions throughout the Caribbean.
I was left with as many questions as the play answered, but more than anything I was curious about Rivera's process in taking on such a monumental figure.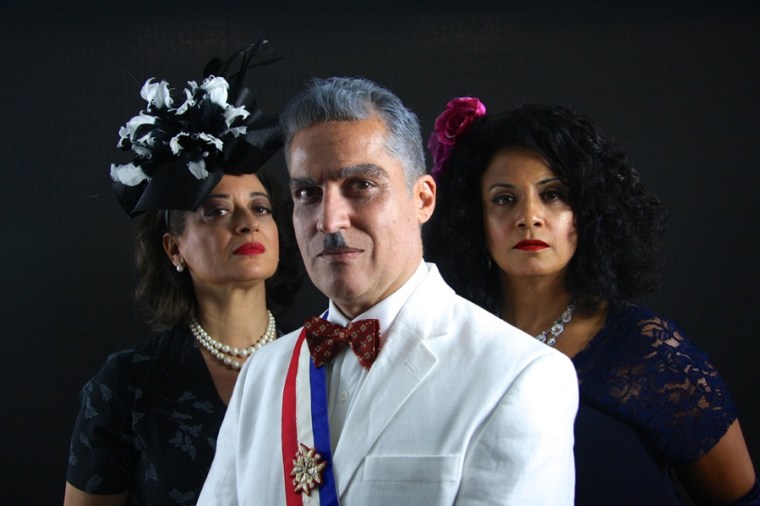 Why did you choose to write about Trujillo? What was the question you sought to ask or answer with his story?
I've always had an interest in worlds where violence and subjugation were the order of the day. I wrote my graduate thesis on dictatorships and theater, focusing on the Videla dictatorship of Argentina. About nine years ago I was commissioned to work on a play about Rafael Trujillo.
In "The Downfall of Rafael Trujillo" I wanted to explore the fluidity of power and how in situations, such as in dictatorships, the absolute grip of the "caudillo" does remain absolute. It eventually "undoes" itself.
I was very excited to have received the commission because it is a subject matter that I am very passionate about. Then the initial investor passed away but I continued working on the story. I had some readings and then Teatro Círculo picked up the play.
What surprised you about his regime when you did your research?
Rafael Trujillo's duality. History remembers him as one of the most brutal dictators that has ever lived but for those that were in his inner circle or his family they remember a very loving man. I actually met several survivors of his jails. The brutality, terror and violence that existed in those jails was life-altering yet there seemed to be this other man, who had a tremendous capacity to love people. It's like he was two different men.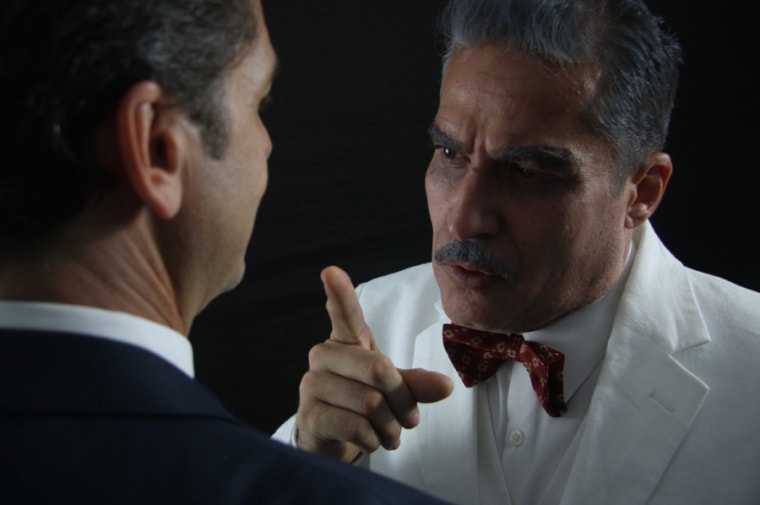 What challenges did you face in dramatizing history in his case?
The biggest challenge was harnessing the enormous amount of information, history and facts that were very relevant to his regime. I was very lucky I met a wonderful historian, Jose Novas, who was able to provide me with a human context to the story behind the facts. He eventually became the historical consultant for the project. I also worked at the Dominican Institute at City College. They were very helpful in helping me find first person accounts of people who lived through the dictatorship.
You've written about public figures before. What attracts you to this dramatic tightrope of dramatizing fact and fiction?
My love for history! And my desire to document our Latino story. We Latinos have a rich, dynamic and complex history full of narratives that are dimensional, intelligent, tragic, comedic, absurd, philosophical, violent and loving. There aren't enough stages for our stories. I'm humbled and honored that these have come into my life.
"The Downfall of Rafael Trujillo" is showing in a limited run October 16 to October 25 at The Rose Nagelberg Theater at Baruch College. Visit Teatro Círculo for details on performance times and ticket prices.
Carmen's other plays are also available at NoPassport Press / Lulu.com / Amazon.com.