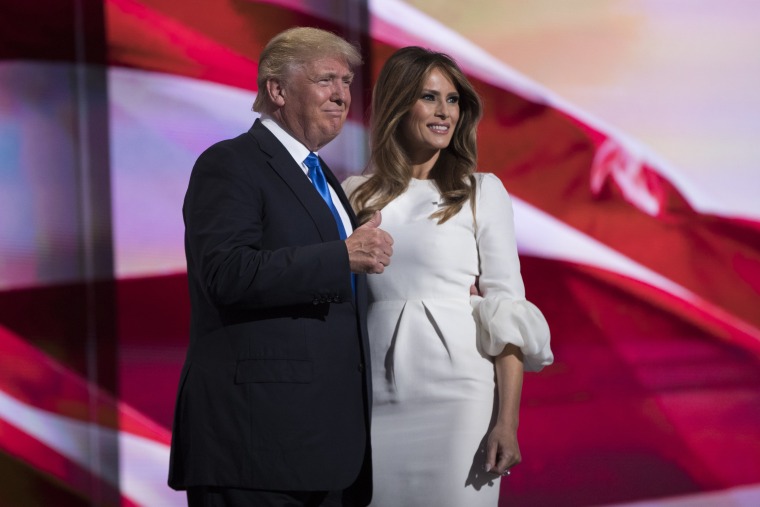 CLEVELAND — In a quick poll of Latino registered voters following the opening day of the Republican National Convention, almost 80 percent of those interviewed said they had an unfavorable view of Donald Trump. The poll, conducted by Latino Decisions for the Latino Victory Project, is the first of several polls that will be conducted throughout the convention this week.
Monday's speeches consisted almost entirely on immigration and security, and several speakers shared personal tragedies which they attributed to the threat of terrorism and lax immigration and security. More than seven in ten Latinos who viewed the convention said they would describe a Trump rally as either "dangerous" or "violent."
The poll also asked Latinos who they would vote for and 72 percent said they would vote for Hillary Clinton, with only 17 percent saying they would vote for Trump. This is consistent with the results from Latino Decisions all year, and with the recent numbers coming from the NBC/Wall Street Journal/Telemundo poll, where they found only 14 percent support for Trump among Latinos.
"The data show a huge gulf between the Latino electorate and the Republican party, and their nominee," said Sylvia Manzano, a principal of Latino Decisions. Two principals of Latino Decisions have been hired to consult the Clinton campaign, but were not involved with this poll.