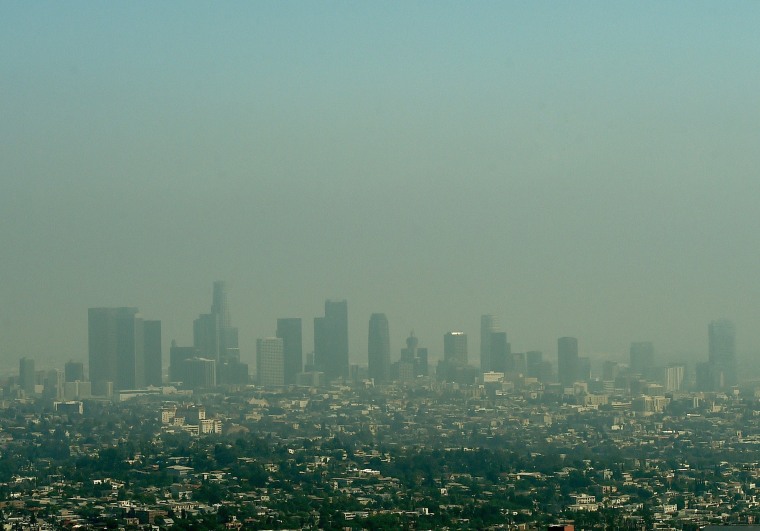 A majority of Latino voters support government policies to combat global warming and climate change, putting their views at odds with president-elect Donald Trump's picks on key Cabinet positions.
A report on recent polling leading up to the election conducted by the firm Latino Decisions found about 70 percent of Hispanics want the president to take a proactive role in combating global warming and climate change. A large majority of Latino voters support clean energy development and legislation to quell climate change, regardless of their age group.
Other organizations such as Pew Hispanic have found similar support: In 2015 Pew reported that seven-in-ten Latinos think global warming is caused by man-made activity, more than whites (44 percent) and blacks (56 percent).
Trump recently nominated Oklahoma Attorney General Scott Pruitt to head the EPA; Pruitt questions the impact of climate change and has fought against environmental regulations; he is also an advocate for "big oil." Trump has also picked, according to sources, former Texas Governor Rick Perry to head the Energy Department. "As governor, Perry championed the oil industry, questioning science that shows that greenhouse gas emissions contribute to climate change and deriding what he called "the secular carbon cult," reports NBC News.
Latino Decisions analyzed polls of Latinos in seven "purple" or swing states — Arizona, Colorado, Florida, Nevada, North Carolina, Ohio and Virginia.
Latino voters in Florida, Arizona, Colorado, Virginia and Nevada, all of which are states with large and growing Hispanic electorates, say the President-elect and the incoming GOP Congress need to prioritize combating climate change.
RELATED: EPA Vows Renewed Focus on Latino Communities
About 91 percent of Colorado's Hispanic voters want Trump to take action to slow and minimize the effects of climate change. A majority of Latino voters support government action on climate change: 90 percent in Arizona, Nevada and Virginia, and 85 percent in Florida.
"What this national survey reveals is the depth of concern that exists in the Latino community for the disproportionate impacts they're feeling from climate change and other public health threats, and that concern is driving deep support for policy action to protect public health," wrote Edward D. Vargas, Senior Analyst at Latino Decisions, in a blog post.
"The survey shows that Latinos are not only an important and potent voting bloc, but that climate, clean energy and environmental issues are an important factor in their decisions at the voting booth," Vargas stated.
RELATED: Goldman Environmental Prize Honors Leaders From Peru and Puerto Rico
As NBC Latino reported in 2014, previous policies over the decades have steered polluting industries to non-white neighborhoods, which has disproportionately affected Latinos.
In Colorado and Arizona, almost 96 percent of Hispanics support legislators who will work to protect public health by reducing smog and other air pollution. A majority of Latinos worry about the same issue: 95 percent in Nevada, 94 in Virginia and 90 percent in Florida.
More than 96 percent of first-time voters say the President-elect must tackle the issues accelerating climate change. More than 93 percent of Latinos in the U.S. think Congress and the President have a responsibility to take action and reduce smog pollution.