With a U.S. Postal Service honor guard and the singing of the national anthems of the United States and Bolivia, the Jaime Escalante commemorative stamp was officially unveiled at the 87th conference of the League of United Latin American Citizens (LULAC) today in Washington, D.C.
"This is a historic moment," said LULAC president Roger Rocha.
Escalante, a teacher in his native Bolivia who arrived in the states in 1963, became known for using innovative methods to teach inner-city students in East Los Angeles that some considered "unteachable," and many of whom went on to master calculus under his tutelage.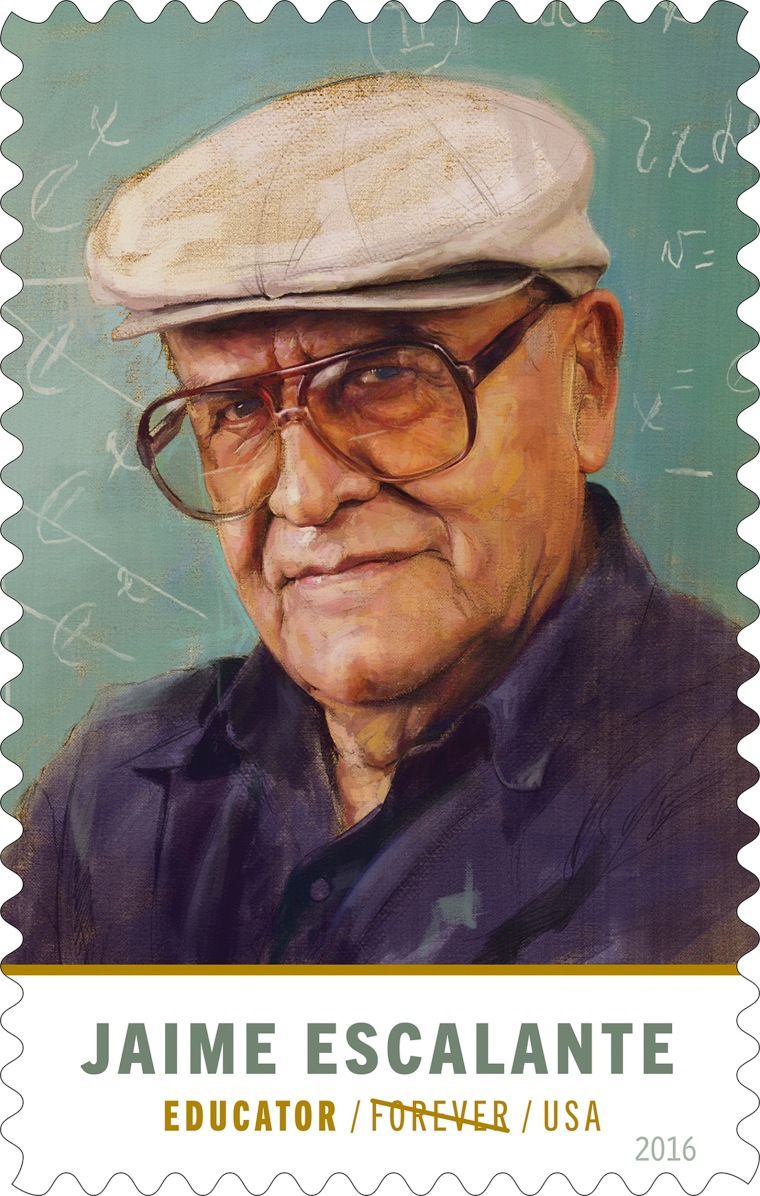 His story was the subject of the seminal 1988 movie "Stand and Deliver," which is one of the most viewed movies in U.S. film history.
RELATED: Educator Jaime Escalante Being Honored in Postage Stamp
Education Secretary John King, himself a product of inner-city schools, said Escalante is an inspiration to many.
"I am here today and I am alive today because teachers like Jaime Escalante believed in me. His students had a different sense of what was possible for them because they had a teacher who believed in them. This (stamp) is a wonderful remembrance of him."
Escalante, who died in 2010, was represented at the ceremony by his son Jaime Jr.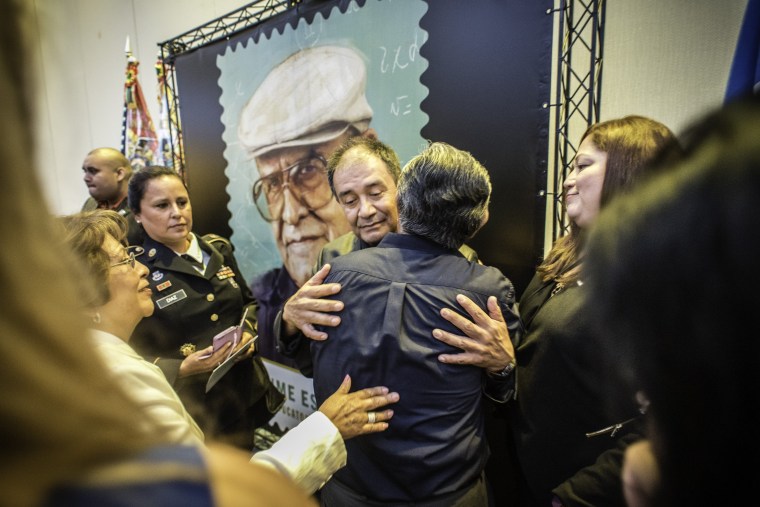 "My father always tried to do his best at whatever he did and he did it with pride. It is truly an honor for our family," said the younger Escalante, choking back tears.
RELATED: Remembering the legacy of Jaime Escalante
Actor Edward James Olmos, who portrayed Escalante in the movie, called the stamp unveiling and official issuance "a monumental moment," adding that it is exactly what the country needs at this moment.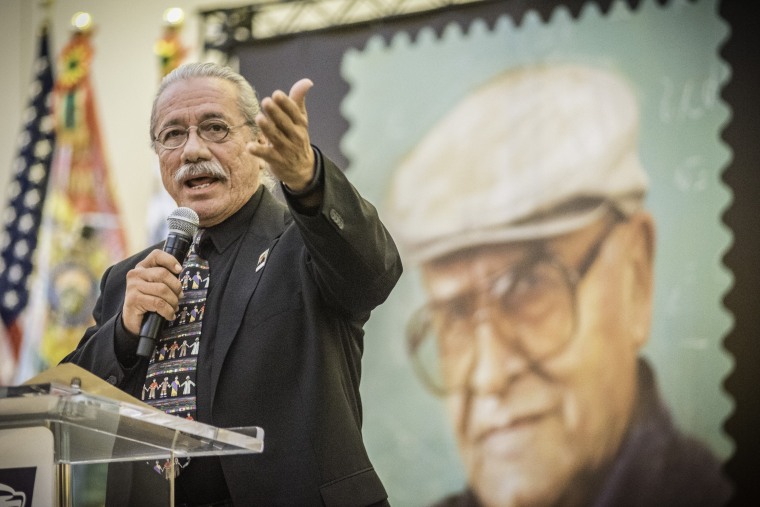 "It gives us a sense of who we are, a sense of dignity, of fortitude. I don't know one president, one pope, one engineer, one sports giant, one astronaut, that could have done it without a teacher. If it wasn't for teachers, none of us would be where we are today. God bless Jaime Escalante and God bless the United States Postal Service."
The "forever" stamp is a digital illustration by artists Jason Seiler and Greg Breeding, designed to look like an oil painting and is based on a photograph of Escalante taken in 2005 at a high school in Sacramento, California. It is the 16th in the postal service's Distinguished American series that began in 2000.