Britain's Prince Charles, visiting the U.S. capital with wife Camilla a little before high tourist season, made a stop Thursday at a charter school where Spanish-speaking and Ethiopian immigrants are working on learning English.
The students at Carlos Rosario Public Charter School needed interpreters to understand some of the in-waiting king's English, but his highness bantered with the students anyway.
"Sorry I've come to ruin your session," the prince told Karina Samuels when he walked into her classroom.
The trumpet that blared to mark his royal exit belonged to a member of a mariachi band that stood with a throng of people hoping to get a glimpse of the crown prince.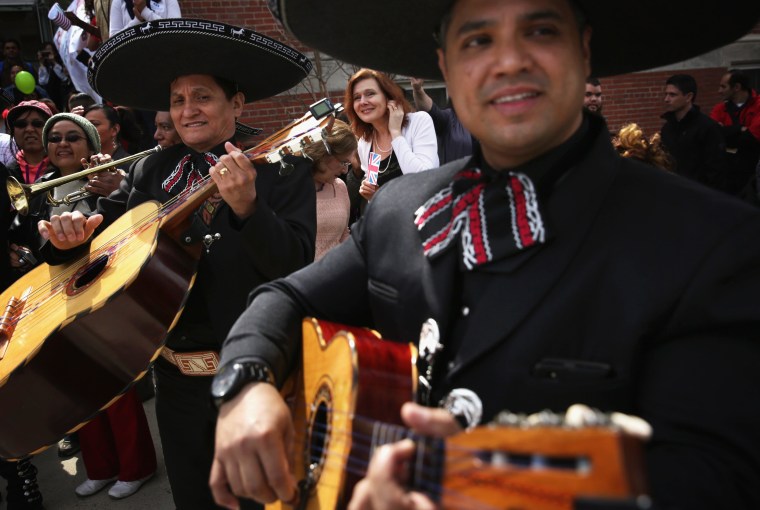 The school is named for the Puerto Rico-born Carlos Rosario who came to Washington, D.C. to work with the federal government and started a number of programs in the nation's capital to assist its Latino community. The school not only provides English classes but also teaches life skills, provides job training, teaches civics and helps adult immigrants become U.S. citizens.
IN DEPTH:
_ Suzanne Gamboa