NEW YORK — Richard Gamarra, 28, had dreamed of a better life for him and for his young daughter for years. Against all odds, he's making that dream a reality. After almost decade in and out of prison, Gamarra graduated with a master's degree in public health from Columbia University on Wednesday.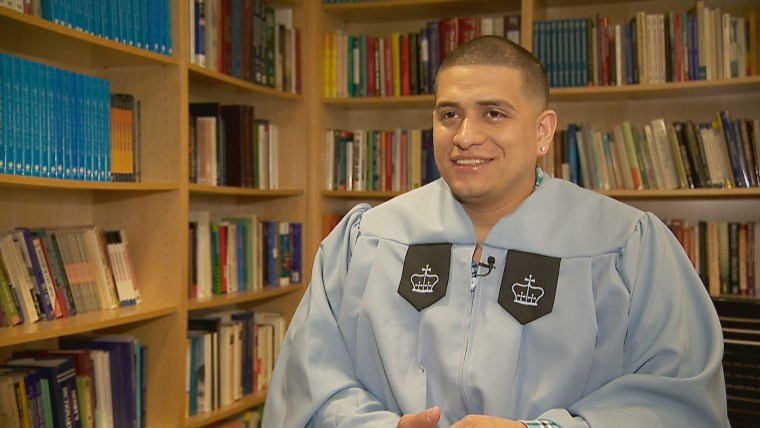 "We made it," Gamarra yelled in triumph on his graduation day at Columbia University in New York City.
It's a world away from the day he was first arrested at his Catholic high school in Flushing, Queens when he was 16. He was caught with a gun on him and that episode, as well as his involvement with the notorious Latin Kings gang, led to a series of arrests for assault and weapons possession.
Gamarra, the youngest of five children born to Colombian immigrants, said he succumbed to peer pressure and joined the Latin Kings as a teen; something he now regrets.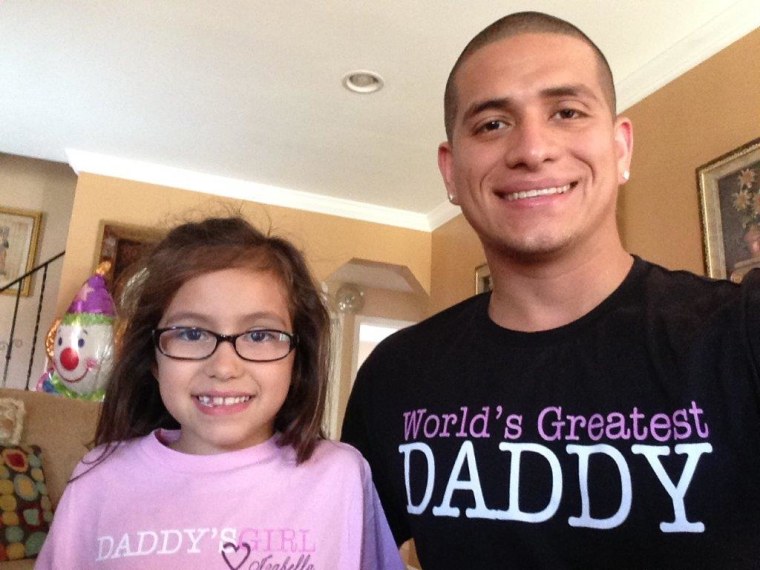 "There are things that you don't want to talk about that I'm leaving in the past, but everyone knows the things gangs do," Gamarra told NBC's sister network, Telemundo.
Amid his run-ins with the law, Gamarra became a father to his now 10-year-old daughter Izabella whom he credits with changing his life.
"I was in 'the box' for one year in solitary confinement — it broke my heart to see my daughter trying to touch me through the glass. In that moment I knew I needed to leave prison and be a good dad," Gamarra said.
A Columbia University professor, Richard Fullilove, was crucial in the now Ivy League grad's success story. They first met in a public health course while Gamarra was in prison and Fullilove suggested he pursue a career in public health once he was out of prison. Fulillove immediately noticed that Gamarra was brimming with potential.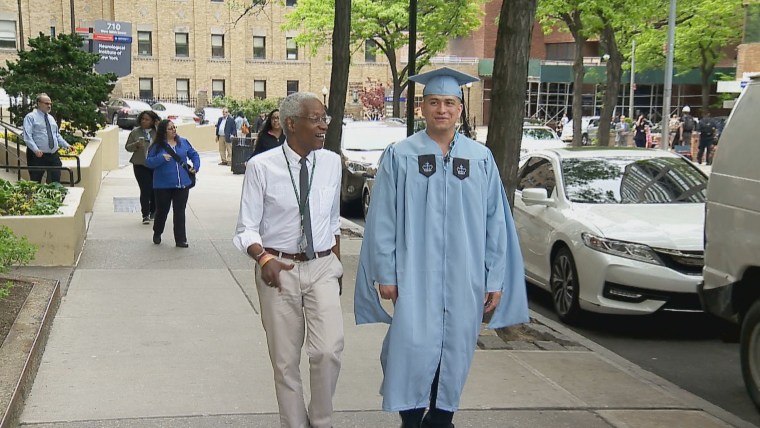 RELATED VIDEO: Former Gang Member Graduates with Master's Degree from Columbia University
"Curious, extremely bright, excellent writer," Fullilove told Telemundo. "I'm very proud of him."
Gamarra obtained a GED and graduated with an associate's degree while in prison through an education program for inmates. He subsequently graduated with a bachelor's degree from Columbia University in 2015, after he was released.
"I knew education would save me and I needed to end that cycle of ending up in prison," Gamarra said.
His professor, his daughter, and his parents, who were medical professionals in their native Colombia, were all present on graduation day.
For his family, Gamarra is not only an inspiration to his young daughter, but also to anyone who wants to believe that the past doesn't define the future and that with determination anything is possible.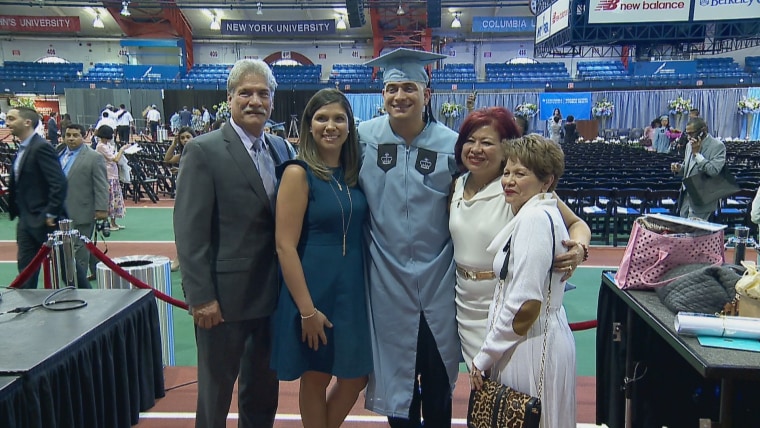 During his time at Columbia University's Mailman School of Public Health, Gamarra has been a teaching assistant as well as president of the Black and Latinx Student Caucus. Gamarra also interned with the New York City Health and Hospitals Correctional Health Services, according to Columbia's Office of Communication and Public Affairs.
Gamarra now hopes for a career with the New York City Department of Health to advocate for individuals with mental and medical conditions in the prison system.
Follow NBC News Latino on Facebook, Twitter and Instagram.
Rebeka Smyth contributed to this story.