At a recent premiere of the second season of Starz's "Vida," it was clear that the prime cable television series about the conflicts surrounding a gentrifying Mexican American neighborhood of Los Angeles has touched a nerve among young Latinos.
At the screening, fans continuously giggled and reacted to scenes such as when one of the characters said she was "operating on 'chingona' level," using a popular Mexican American slang term that loosely translates to "badass."
Even though the critically acclaimed series has a loyal Latino following, "Vida" creators worry about the show's fate — especially after the recent cancellation of the Netflix show "One Day at a Time," which was lauded for nailing Latino representation.
While shows such as ABC's "George Lopez" and "Ugly Betty" set up strong precedents for successful U.S. Latino shows during the early 2000s, Hispanic producers and advocates say it's still an uphill climb to ensure that the next generation of quality shows centered on Latino experiences stay on the air and reach a wide audience.
"Although it seems like we've made progress … that's not the case," Gloria Calderón-Kellet, the former showrunner of "One Day at a Time," told NBC News. "There's a perception of progress that we have and it's dangerous."
While "Vida" was renewed for a second season, currently showing on Starz, "Vida" creator and showrunner Tanya Saracho told NBC News that her show is facing the same uncertainty as "One Day At A Time."
"Vida" racked 130,000 viewers during its first season. Starz renewed it for a second season despite its low viewership numbers because it earned the largest Hispanic audience composition for a premium series in 2018, according to the Hollywood Reporter.
The show, which explores issues around gender and cultural identity, as well as class, race and sexual orientation, has resonated among a sought-after demographic — young Latinos.
"Vida has delivered on its promise of attracting a young, new Latinx audience to the Starz platform, as we had hoped it would," Starz CEO Chris Albrecht said in a statement last year.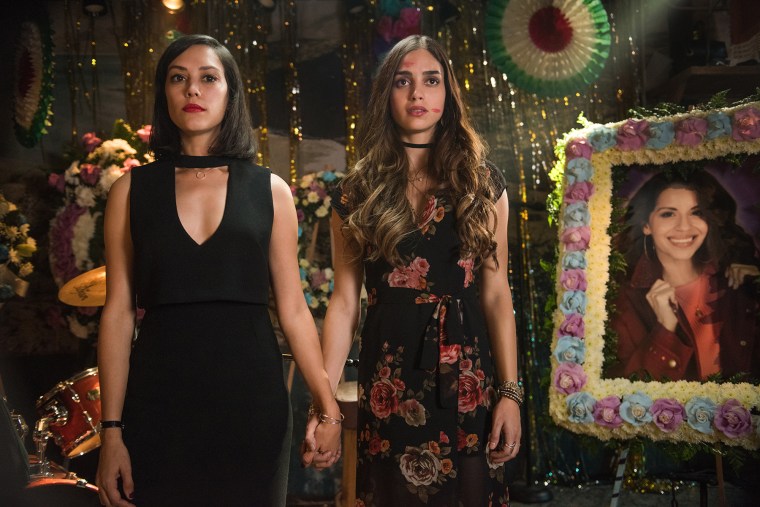 However, Starz has not guaranteed a third season for the show, according to Saracho. That would be contingent on the new season's performance.
In an effort to appeal to younger viewers and the way they watch shows, the second season of "Vida" premiered on the Starz streaming app three days before it aired on the premium cable network.
"This show is written about millennials," Saracho said. "They are consuming culture and entertainment in binge form, so why not offer it that way. This is also an experiment, but I really, really hope for the best."
After progress, precarious times?
"George Lopez," an Emmy-winning show that was loosely based on the personal experiences of the acclaimed Mexican American comedian, lasted for six seasons between 2002 and 2007.
Then there was the highly successful series, "Ugly Betty," which lasted for four seasons between 2006 and 2010. A spinoff of the hit Colombian telenovela "Betty, la fea," the show centered around a Latino family from Queens, New York. It won dozens of prestigious awards — including a Golden Globe for Best Television series.
By 2014, the creators of the CW dramedy "Jane The Virgin" seemed to have learned a thing or two from their predecessors.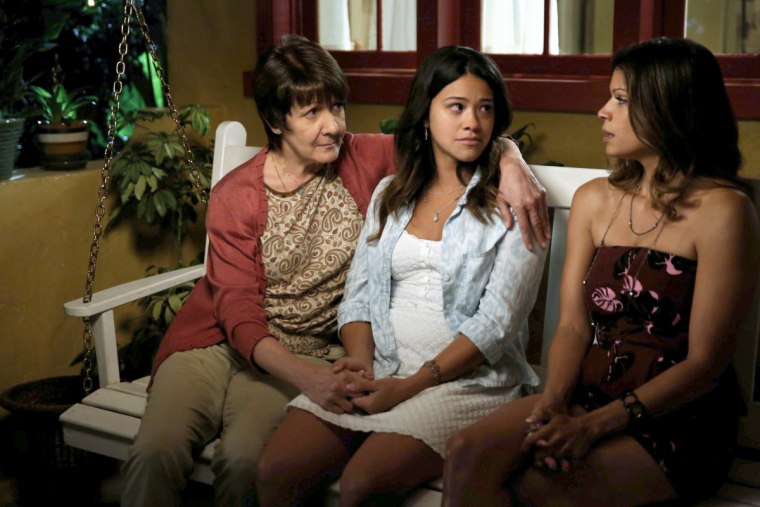 Starring Golden Globe winner Gina Rodríguez, "Jane the Virgin" found a balance between authentic U.S. Latino representation and hyperdramatic telenovela-like plot twists. Based on the Venezuelan soap opera "Juana, la virgen," the Americanized version about a Latino family in Miami and the outrageous curveballs they navigate quickly garnered high praise and is now in its fifth and last season.
But the newer generation of Latino-themed shows is not enjoying the longevity of these previous ones.
In March, Netflix tweeted out that not enough people watched "One Day at a Time" to "justify another season," canceling the show almost a month after season three was released, despite a #SaveODAAT viral outcry. Netflix has not published any viewership data regarding the show.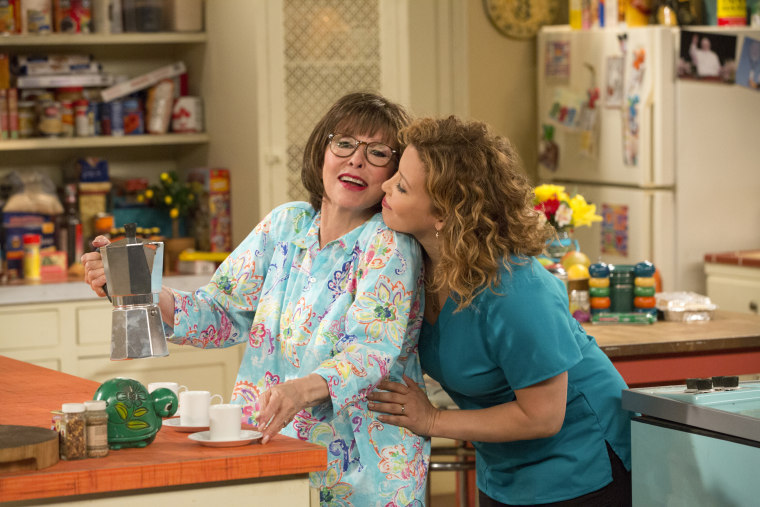 Fans and critics mourned the cancellation of the show, a remake of Norman Lear's 1970s groundbreaking hit of the same name that was praised for its all-star Latino cast — including Rita Moreno, and for realistically portraying the experiences of Cuban Americans and Hispanic families in the U.S.
Before that, the show faced multiple cancellation threats after it premiered in 2017.
Getting representation right
"Every storyteller struggles because it's a hard journey, but this type of storytelling is so important — [it] shapes how people think about you," said Calderón-Kellet. ""It's not just entertainment, but serves to counter some of the perceptions that exist about Latinx people."
Latinos on television shows continue to be represented primarily as criminals or in law enforcement, as hypersexualized beings and in low-wage work, according to a 2014 study that looks into the quality of roles available for Latino actors.
"We consume culture through television now," Saracho said. "If you live in a place that doesn't have a lot of access to Latinx people, then television becomes a great equalizer, like a normalizer, that lets you into these worlds."
More than a third of Latino TV character appearances are linked to law enforcement and "a whopping 44.7 percent of Latino-coded television characters are either uncredited or unnamed," according to the study. Since 1996, about 69 percent of maid roles, both in TV and film, are played by Latinas.
"I think we have to push back on the media landscape from depicting us in a marginalized way," said Felix Sanchez, co-founder of the National Hispanic Foundation for the Arts, a nonprofit dedicated to advancing the presence of Latinos in the media. "We have to demand authenticity,"
Shows such as Lifetime's "Devious Maids," Hulu's "East los High" Netflix's "On My Block" and USA Network's "Queen Of The South" attempted to push back against criticism that they perpetuated stereotypes about Latinos as the help, drug traffickers and gang members by complex, nuanced storylines.
"Devious Maids," which premiered on 2013, was the first time that five Latinas starred on a primetime TV show. It aimed to depict maids as more than just side characters.
"Queen Of The South," inspired by Telemundo's "La Reina Del Sur," broke barriers in 2016 by portraying its main character as an anti-heroine, flawed woman who rises through the ranks of the male-dominated world of drug trafficking.
Teen dramedies "East Los High" (2013) and "On My Block" (2018) followed a group of predominantly Latino high school students living in Los Angeles as they grapple with immigration issues, violence, gang life and peer pressure, as well as dysfunctional families, sex and drugs.
Both "East Los High" and " Devious Maids" were canceled after four seasons, while "On My Block" and "Queen Of The South" are still airing.
Growing gap?
The gap between Latino consumer power growth and their presence in media has consistently widened for more than 10 years, according to a study commissioned by Columbia University.
About 58 million Latinos live in the U.S., making up 18 percent of the nation's population. By 2060, it's estimated that Latinos will make up about 30 percent of the U.S. population.
The five mainstream broadcast TV networks — ABC, CBS, NBC, Fox and CW — produced around 80 pilots during the 2018 pilot season, when networks decide which shows will make it to air or not. Nearly 30 shows were picked to air across the networks. Only three, ABC's "Grand Hotel" and CW's "Roswell, New Mexico" and "Charmed," have Latinos starring on the show. Roughly seven other shows feature at least one Latino actor as part of the main cast.
Of the 34 pilots or so that were not picked, almost half featured Latino main characters or storylines.
"If they truly didn't like those scripts, they should focus on developing them," said Calderón-Kellet, whose multicultural show "History Of Them," was not picked up last year. It is reportedly being presented to other networks that might be interested in buying it.
As the 2019 pilot season wraps up, the five main broadcast networks requested about 65 pilots. Of these, Latinos starred in two — a CW spinoff of "Jane The Virgin" titled "Jane The Novela" and an untitled CBS comedy starring Mexican actor Jaime Camil — while 21 other shows had Latino actors as part of their main casts.
The networks ultimately ordered at least 12 shows featuring Latinos in their main casts. Camil's show is the only one with a Latino lead.
Showtime is working on developing three shows featuring Latino narratives. Netflix is working on a series based on the life of the late Tejano music star Selena Quintanilla and Latinx dramedy "Gentefied." Television channel Freeform also announced plans to reboot iconic TV show "Party Of Five" with a Latino cast.
Netflix is premiering a show starring Latino comedian Gabriel Iglesias this summer.
A call to Latino viewers
"More Latinos are more aware of the lack of representation and what it means, and the repercussions that it causes. So, it's everyone's responsibility, from consumers to the big bosses, to close the gap," Sanchez said.
Ultimately, producers like Calderón-Kellet say, viewers need to support the shows that are aiming to depict their lives in an entertaining — but nuanced and culturally relevant — manner.
"Latinx audiences need to show up, the same way they also show up for white content, and understand the power they have," Calderón-Kellet said.
FOLLOW NBC LATINO ON FACEBOOK, TWITTER AND INSTAGRAM.