LOS ANGELES, Calif. — Most prominent art exhibits are only accessible to those who attend galleries and museums, but a high-profile festival is taking live art straight into L.A.'s Hispanic neighborhoods with immersive pieces that touch on political movements, language and migration.
Pacific Standard Time Festival: Live Art LA/LA is taking Latino and Latin American artists into several dozen communities, forging cultural ties between residents and the more rarified art world and giving artists a chance to show their work to a wider audience.
An exhibit by Nao Bustamante, an internationally renowned artist from California, is called "Teach Me Spanish/Enséñame," which examines the cultural shame of not speaking Spanish. She will ask participants to help her learn in a live interactive environment, using conversation, tests and flash cards they create.
"Many second- or third-generation Latinx immigrants in California have lost their mother tongue, in a phenomenon common enough to have earned its own slang term, 'Pocho/a,'" Bustamante told NBC News.
The festival's projects, Bustamante said, are particularly relevant today in terms of visibility and presence.
"Some are speaking directly to Trump's America, but others, like my exhibit, talk about a kind of multiplicity of cultures that live all at once inside people; I think that [multiplicity] complicates the political moment we're in by not having these monolithic representations of cultures," she said.
Organized by REDCAT, CalArts' Downtown Center for Contemporary Arts, and in collaboration with partner organizations throughout the city, the 11-day festival features works from more than 200 Latin American and Latino artists, performed at more than 25 indoor and outdoor spaces throughout the city. Exhibitions range from large-scale performance pieces to collaborative works showcased in neighborhood parks, plazas, galleries, theaters, and street corners.
The festival is the latest addition to the monumental Pacific Standard Time: LA/LA art event that opened last September in Los Angeles. One of the largest artistic initiatives to focus on Latino and Latin American art in the United States, PST, as it's called, has showcased works in more than 70 institutions throughout Southern California.
Now the aim is to take art into neighborhoods, "with vital performances that address a variety of issues relevant to the people of the regions represented throughout PST: LA/LA," said in a statement art historian James Cuno, CEO and president of the J. Paul Getty Trust; the Getty Foundation is the major sponsor of the festival.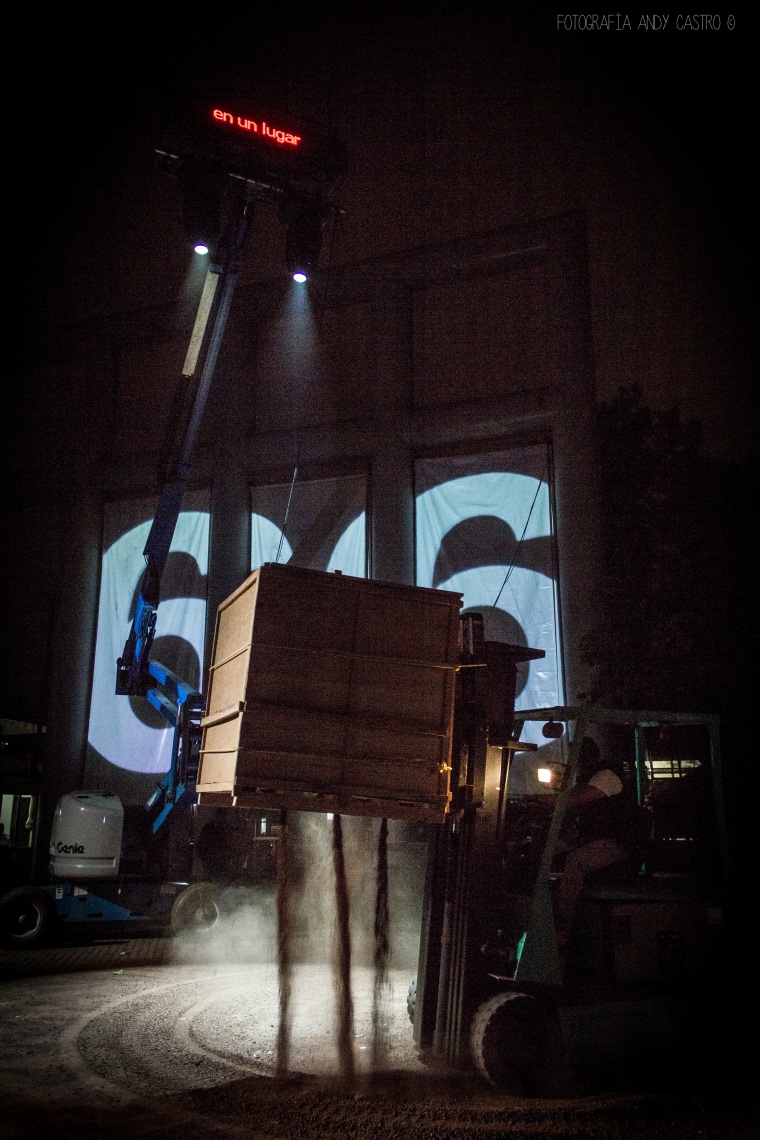 REDCAT executive director Mark Murphy said the exhibit aims to go "beyond just the shock art tactics sometimes associated with performance art" and the clichés of Latin American art as "contemporary expressions of traditional folkloric heritage."
Art, he should help make sense of a rapidly changing world, he said. "My hope is that the work can investigate some of the most crucial issues we're facing here in L.A. and throughout the hemisphere."
One of the works is by Mexico-based Teatro Línea de Sombra, where they are transforming downtown L.A.'s Lower Grand Avenue into an installation/performance using construction vehicles, tons of soil and giant projections. The work, "Durango 66," aims to connect student protest movements of the 1960s with protests in Mexico today over massacres like those in Durango, Mexico in 2011 and more recent ones, in which Mexicans have decried collusion between organized crime and the government.
For artists, the festival allows them to showcase their work beyond a more narrow group of art insiders and also make it accessible to younger generations.
"A large percentage of public schools in Los Angeles are Latino students," said Getty Foundation Director Deborah Marrow. "These exhibitions will give kids, and in many cases their families, a chance to see artists from Brazil, Peru, Mexico, Argentina etc…Many of the artists will have more opportunities to share their work around the U.S., after exhibiting with PST: Live Art LA/LA; the banner of PST is a barometer of quality."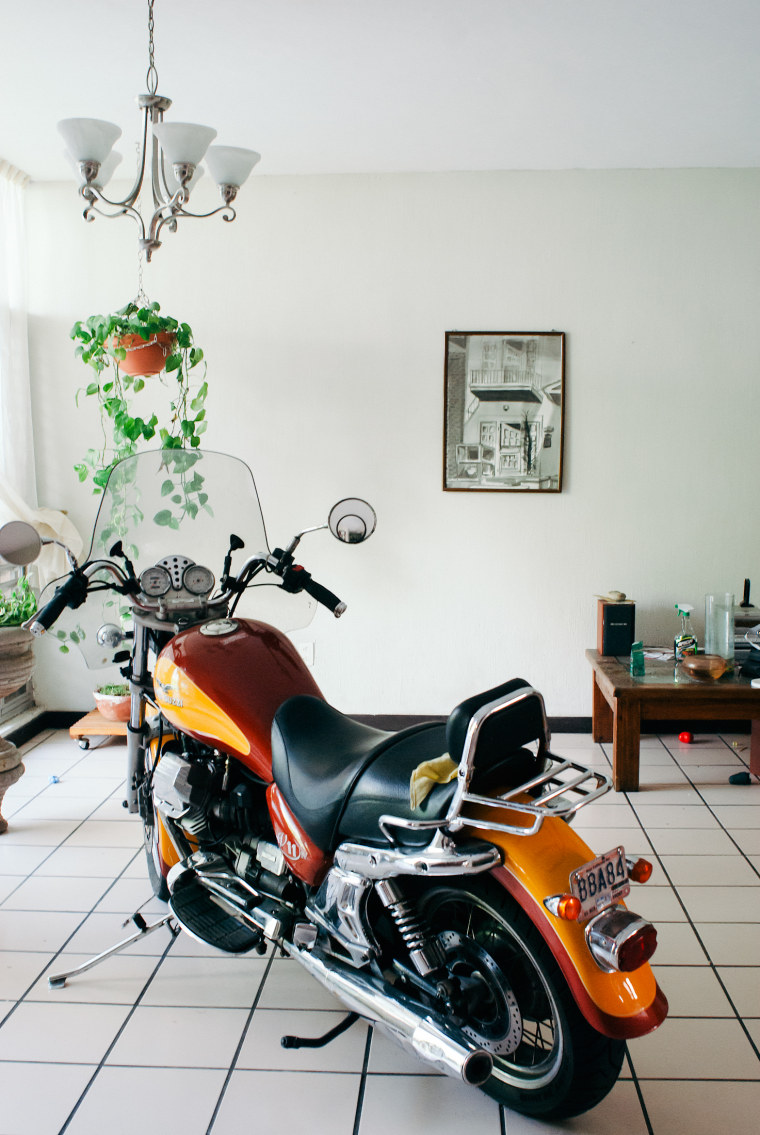 In Griffith Park Artist Carmen Argote's piece, "If only it were that easy…," LA-based artists and cultural workers are invited to ride motorcycles to help her develop the skills necessary to complete a cross-border journey from Guadalajara to LA on her father's prized Moto Guzzi motorcycle, reversing the journey he made in the year 2000.
Raul Baltazar's piece "Mi Sereno," is set in El Sereno in Ascot Hills Park, a 40-acre nature reserve located 10 minutes from downtown Los Angeles. The artist invites everyone to bring a picnic lunch and blanket in celebration of generations from elders down to kids and everyone in between, to hike, play games, and take portraits.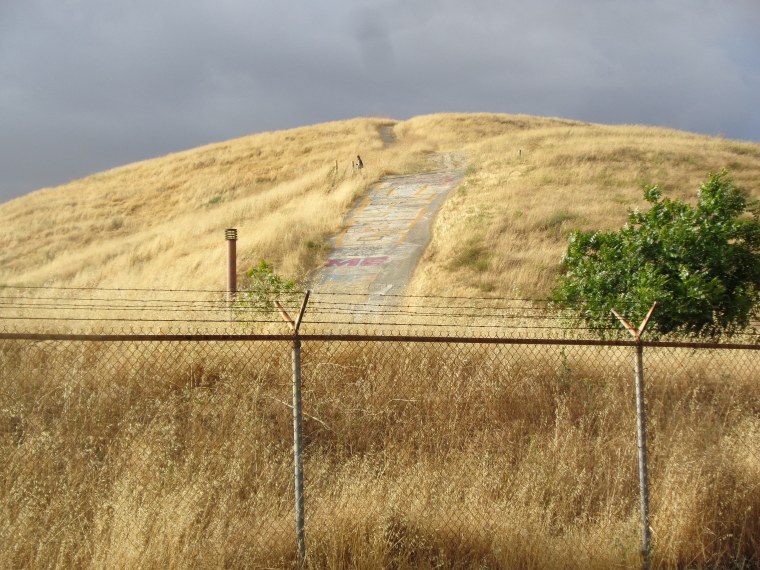 Most of the events are free and that's part of the goal of the event. The festival starts Thursday, Jan. 11 and runs through January 21.