The young adults profiled in HBO's new documentary "How To Dance in Ohio" are just like many of their peers. They are navigating the emotional minefield between adolescence and adulthood. They are alternately excited and anxious about dating, fitting in, and becoming more independent. They love their pets, superheroes, electronics, and romance novels.
But these are young adults living with autism – a developmental disorder characterized by difficulties with social and communication skills – which means that expressing their feelings is an ongoing challenge. For them, simple tasks like making eye contact and saying hello can be crippling.
"How To Dance" follows a group of young people in Columbus, Ohio as they prepare for their first formal dance, with the encouragement of their psychologist Emilio Amigo. The film, which premieres Monday, October 26 on HBO, tracks all of the preparations leading to the big day, from learning dance moves to buying dresses to practicing social skills.
Amigo, 56, was born in Cuba and came to the U.S. as a child. It was his immigrant background that, in part, set him on his career course. "Growing up as a minority in Ohio – we were the only Latino family in the school district – it left a lasting impression on me on what it's like not to be able to communicate with the world around you," he said in an interview with NBC Latino. "So that has led me to work with people who can't connect, people with difficulty explaining themselves, and that led me to autism."
In the film, one young woman says shyly, "I'm not that good at interacting with others." Another confides, "We love to socialize, but it's just… we don't know how."
Amigo has been providing clinical therapy for children, teens, and adults with autism for more than 20 years. His specialty is developing creative, interactive activities that promote social involvement of people with autism.
According to the Centers for Disease Control and Prevention, an estimated one in 50 U.S. schoolchildren has an autism spectrum disorder. Hispanic children are less likely than other kids to be diagnosed, due to language difficulties, cultural barriers, and other hurdles. Autism rates have also been found to be higher among the children of Central American and South American immigrants, compared to other U.S.-born children.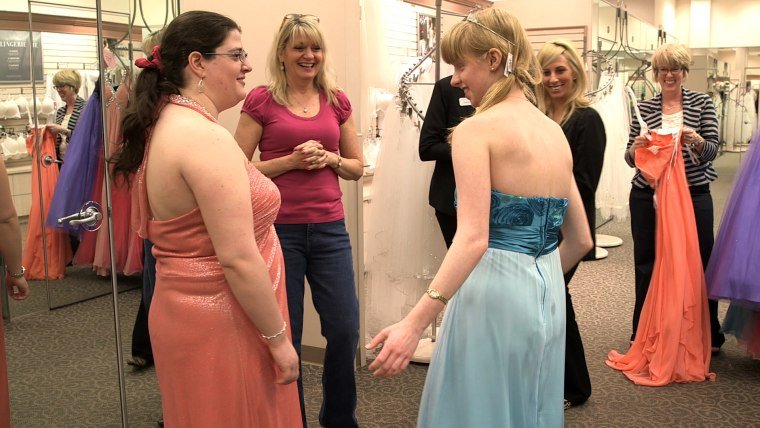 "How To Dance" features several of the families of Amigo's clients, showing the ways that autism has affected their lives as well. In the film, one parent notes, "Anytime something is different with your child, you worry about doors closing for them."
Amigo said that the producers of "How To Dance" approached him after observing his work with his clients, which includes theatrical presentations, costume parties, a Christmas bash, and the "Amigo Spring Formal" that is highlighted in the film.
Many of the concerns voiced by his young charges could be those of any teenager. "If you go to talk to someone," one wonders, "what happens… if you go blank?" Amigo reassures his clients, cajoles them, and gradually nudges them out of their comfort zones – even if it means leading them all in a line dance called "The Wobble."
"Growing up as a minority in Ohio – we were the only Latino family in the school district – it left a lasting impression on me on what it's like not to be able to communicate with the world around you," says Amigo, who was born in Cuba and came to the U.S. as a child.
Because his clients often lack an understanding of social norms, the stakes are high. "One of the struggles for me as a therapist, is sometimes when I am inviting people to grow and develop, I'm opening them to a whole lot of trouble, a whole lot of struggle, conflict, disappointment, anger… just the mess of life," Amigo says in the film.
"In many ways the dance is going to be a collection of the worst possible sensory experiences that people with autism encounter," he says in "How To Dance." "It will be loud and fast, it will be confusing, it will be complicated. In some ways, it's a recipe for disaster."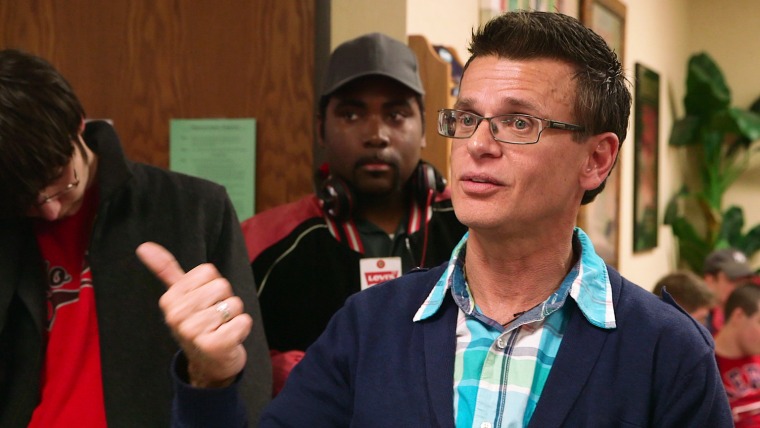 Amigo said that he carefully prepared his clients for the experience of being filmed. His office held a "town hall" meeting, for all of his clients and their parents and caregivers, so he could let everyone know about the proposed project. Once they decided to go ahead with the film, his clients spent a week with the cameras following them around while not filming – as a simulation, so that they could get used to the intrusion of crew members, equipment, and microphones. Over 240 hours of shooting was ultimately whittled down to an 89-minute film.
Amigo reports that his clients were excited about appearing in the documentary. "People with autism don't get enough opportunities to do things, collectively, with others," he said. "We looked at this as a chance to be part of something big. But we decided that this was worth it, to maybe help others, and that sealed the deal for us."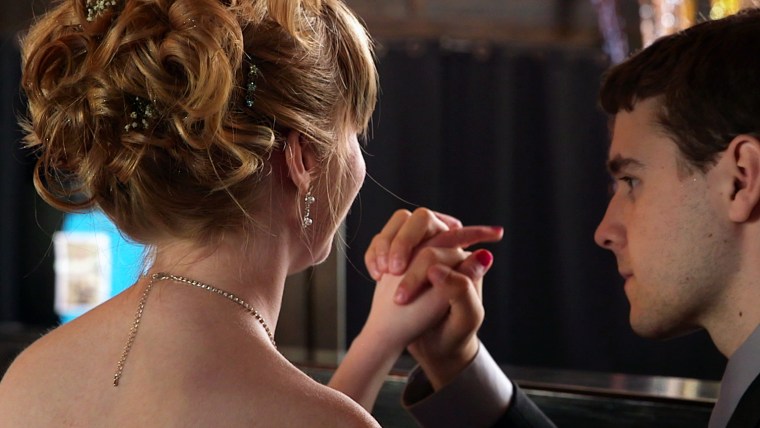 Directed and produced by Alexandra Shiva, "How To Dance in Ohio" was an official selection at the 2015 Sundance Film Festival, and winner of the Audience Award at the 2015 Full Frame Film Festival. A review in the Hollywood Reporter called it "touching, gentle-hearted," and noted that "Its engagement with its subjects will help generate understanding and empathy among mainstream viewers, and that can only be a good thing."
"How To Dance" has already had a splashy premiere, with Gwyneth Paltrow, Alison Williams, Mark Consuelos, Andy Cohen, and other celebrities in attendance.
For Amigo, however, the first-ever screening for his clients was the most important. There was a private viewing for his group at a local theater, which he described as "amazing, we were all in tears."
"People living with autism are more like us than they are different from us. Sometimes they show the truth of being a human being more openly," says Amigo. "They deserve respect and understanding - not sympathy – but we need to connect with them."
"It was huge esteem-booster, and in a meaningful way. People were struck by the honesty, and you realize how beautiful these kids are," he said, adding that, "Some clients have asked about having a bigger part in the sequel!" Several of the young people featured in the film were also invited to attend its screening at Sundance Film Festival, and Amigo said they were "joyous, thrilled, really proud to be part of it."
Amigo explained that his favorite part of his job is seeing his clients learn to form relationships and communities on their own. "When they call each other up (independently), when they go out, that really makes it work for me. It makes me feel like we are truly making a difference." On the other hand, seeing his clients occasionally stumbling in the real world or being rejected by others is still not easy. "The hardest part is when I see their pain," he admits. "It is a process; I get it."
Amigo hopes that audiences will have a positive takeaway from "How To Dance in Ohio."
"People living with autism are more like us than they are different from us. Sometimes they show the truth of being a human being more openly," he said. "They deserve respect and understanding - not sympathy – but we need to connect with them."
"Our lives would be better enriched knowing someone with autism," he said. "It can be funny, hard, painful, and beautiful, but they remind us what life is all about. If you can get close, you see their highs are high, and their pains are low – but that's life, that's part of being human."