When things went dark and quiet in Puerto Rico, a cadre of amateur radio operators became a lifeline on the island.
About two dozen amateur radio operators on the island helped police and first responders communicate when their radio networks failed completely. Some of the radio operators, or hams traveled on trucks to provide communications to the power company, PREPA.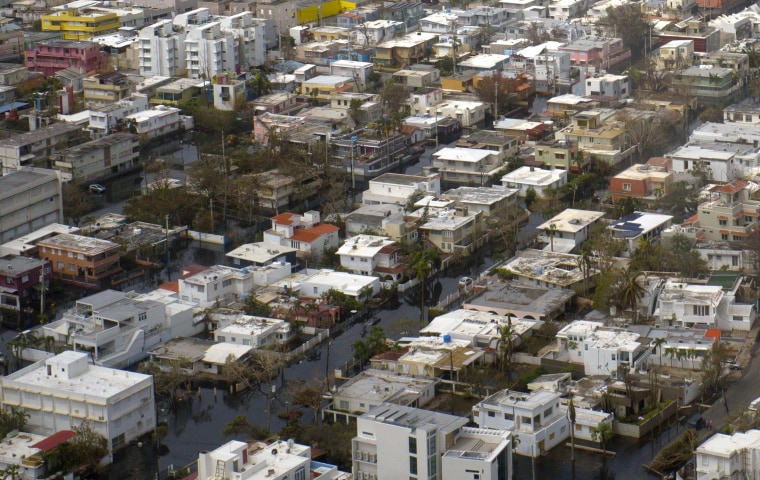 "It's a less than ideal solution, but it works and that's the essence of amateur radio – make it work," said Tom Gallagher, CEO of the American Radio Relay League, the national association for amateur radio.
Now the ranks of operator are about to get reinforcements.
At the request of the Red Cross, the league planned to send 50 radio operators into Puerto Rico with "enormous" radio gear in water proof containers, their own power supplies, new generators and solar arrays. The crew and equipment were to leave Thursday from Atlanta.
Their job, once set up and in place, will be to be the communication pipeline for the Red Cross Safe and Well program, helping people on the mainland trying to connect with loved ones on the island or get news of their status.
"You can relieve a lot of misery by telling people their relatives are okay," said Gallagher, whose call sign is NY2RF.
The ham operators working with first responders are part of the Amateur Radio Emergency Services, ARES. They regularly drill with police, fire brigades and hospitals and regularly drill and practice what to do in floods, hurricanes or dangerous rainstorms.
PHOTOS: Powerless Puerto Rico Struggles to Recover Post Maria
"I don't think anything we did prepared us for this," said Gallagher, a Wall Street investor who ws licensed as an amateur radio operator when he was 16.
When Hurricane Irma hit St. Thomas, turning the island into "matchsticks," and destroying its communications infrastructure, the league sent equipment to St. Thomas through FEMA and got St. Thomas connected with slow speed digital communication. The league left some radio units in Puerto Rico in case more was needed in St. Thomas and Dominica.
That turned out to be fortuitous, Gallagher said.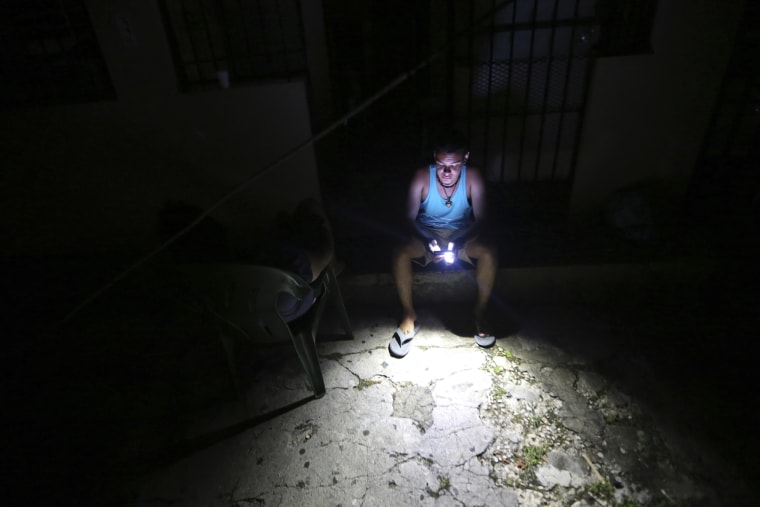 "When everyone woke up from Hurricane Maria, they kind of felt like they were in the 16th century," he said. "The only technology you have is fire."
"People tend to think of (amateur radio) as a dying hobby. In fact, we've never had more (hams)," Gallagher said putting the number at 750,000 with an additional 30,000 every year.
"We use old fashioned techniques and we use very modern digital, computer based radio and we use it in many ways – to talk to each other, for high altitude balloon launches … We do a lot of satellite communications so the technology is quite advanced," he said.
Gallagher said amateur radio operators also helped in Hurricane Harvey but the association was not as active because the existing infrastructure has become very resilient since hurricanes Katrina and Sandy, with investments "hardening up" networks. There was some loss when of communications when Irma hit Florida, but those networks were up pretty quick, he said.
Puerto Rico's electrical infrastructure was already in bad shape because, not upgraded for about a decade because of its economic woes, and materials to the island must be shipped in.
Related: Lawmakers Call for Military General to Oversee Puerto Rico, Virgin Islands Relief
The radio operators are granted frequency spectrum by the government "for our frequency and experimentation – developments on telephones were invented by hams," Gallagher said.
"But we also have a responsibility to use those skills in service for country in times of need. It's not a privilege, it's a grant" he said. "We are making payments on that grant."
The association's role in the hurricane rescue and recovery could be useful for the association as it works to get federal legislation passed that would allow amateur radio operators to erect effective radio towers on property in places where home owners associations restrict it