Mayors of towns across Puerto Rico are facing uncertainty as they grapple with the fallout of a botched effort from the island's government to purchase at least 1 million coronavirus testing kits, worth $38 million, at a time when the U.S. territory has the lowest per-capita testing rate compared with any state.
In the central mountainous town of Cayey, Mayor Rolando Ortiz told NBC News that his municipality is "not doing tests here because the government has them very limited."
"I've found out about cases here because the people have my phone number and they call me up when they know something," he said in Spanish. "It has really been vital to just have direct contact with the people."
According to Ortiz, Cayey has dealt with at least 20 coronavirus patients or people who have shown COVID-19 symptoms, four of whom have already recovered. Puerto Rico's Health Department still puts the number of coronavirus cases in Cayey at nine.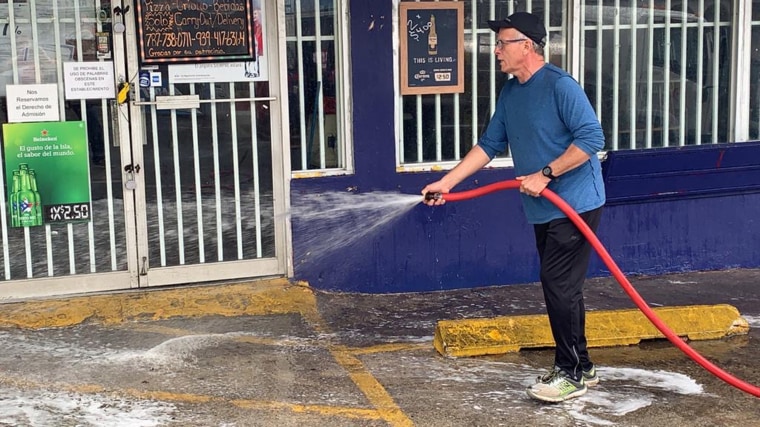 Rafael Surillo, mayor of the eastern coastal town of Yabucoa, said he has "not received a call from the Health Department, not even to ask me, 'Hey mayor, how are things over there?'" Surillo said he recruited local medical professionals and health care workers to create "our own local protocol" to monitor coronavirus cases and run some tests with the help of a community lab. But that's still not enough to track patients who have sought out help in nearby towns, he said.
"That's the tug of war mayors here have with the health department. We need their help getting comprehensive information. If I don't know who is infected, I'm never going to be able to combat this and give people what they need to stay isolated or trace who may have been in contact with them,"Surillo said.
The information gap highlights a concerning disconnect among local leaders, the health department and Gov. Wanda Vázquez in their efforts to respond to the coronavirus pandemic in Puerto Rico.
Mayors are bracing for a possible peak of cases in May, based on projections made with the little data available on the island. Puerto Rico Health Secretary Lorenzo González told El Nuevo Día, the island's largest local newspaper, they "have a group of scientists who took the responsibility of generating a probabilistic model" to compensate for the lack of information.
Puerto Rico has over 1,000 confirmed cases of coronavirus and at least 58 deaths, with nearly 1,500 test results pending. About 10,400 tests have been done on an island of 3.2 million people, representing less than 1 percent of the population.
All mayors agreed that hospitals in Puerto Rico have not been overwhelmed with cases in large part because the governor's early calls for a strict curfew and shutdowns have been considered effective.
The worry is that the lack of testing creates uncertainty in an island already dealing with fewer medical resources and funds than mainland states. In addition, the business shutdowns are exacerbating the island's ongoing economic crisis.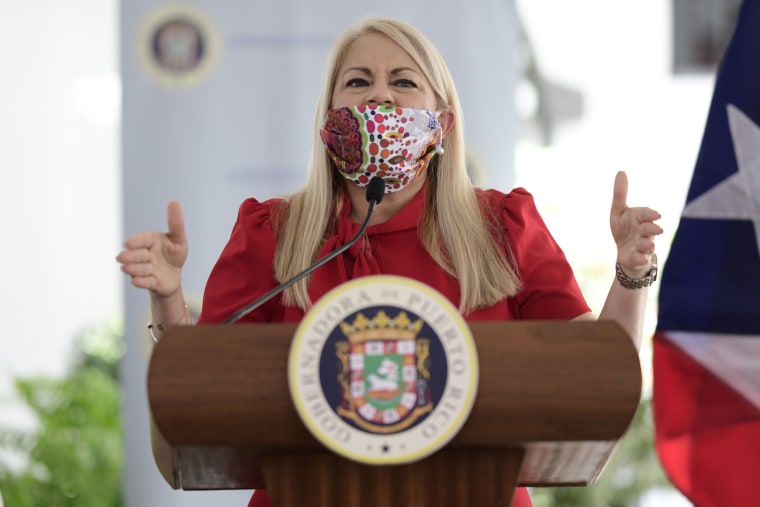 At least 700 tests have been done in Ponce, Puerto Rico's second largest municipality, through the city's drive-thru testing site. So far, the city has at least 14 confirmed cases.
Ponce Mayor María Meléndez has been meeting daily with the members of a task force she put together last month to monitor the spread of the coronavirus and tailor their response protocol.
"But for Puerto Rico to overcome this, all levels of government need to work in coordination with each other involving the public and private sector, as well as the community," Meléndez said in Spanish.
Experts and scientists from the nonprofit CienciaPR and other entities have said the island's testing capacity needs to increase in order to have enough information to create accurate estimates of when Puerto Rico can see a peak in coronavirus cases. It is estimated that Puerto Rico needs to test at least 21,000 people to have enough data to draw factual estimates.
In an effort to ramp up testing, Vázquez recently defended her administration's decision to pay a $19 million deposit to Apex General Constructors, a small local construction firm with no medical experience, to acquire 1 million COVID-19 tests from an Australian company that manufactures medical devices. The tests were supposed to be delivered to the island by March 31. The tests never arrived, prompting local and federal authorities to investigate the purchase.
Promedical, the Australian company, has publicly denied having reached any deals with Apex. The response prompted Vázquez to cancel all contracts awarded to people and companies involved in the purchase order that has since been annulled, allowing the government to recover its $19 million deposit.
"We have our hands tied"
"Unfortunately, we've seen a very disorganized effort from our main government," Rosachely Rivera, mayor of Gurabo, a town 30 minutes away from the capital city, said in Spanish. "It's time for them to take control."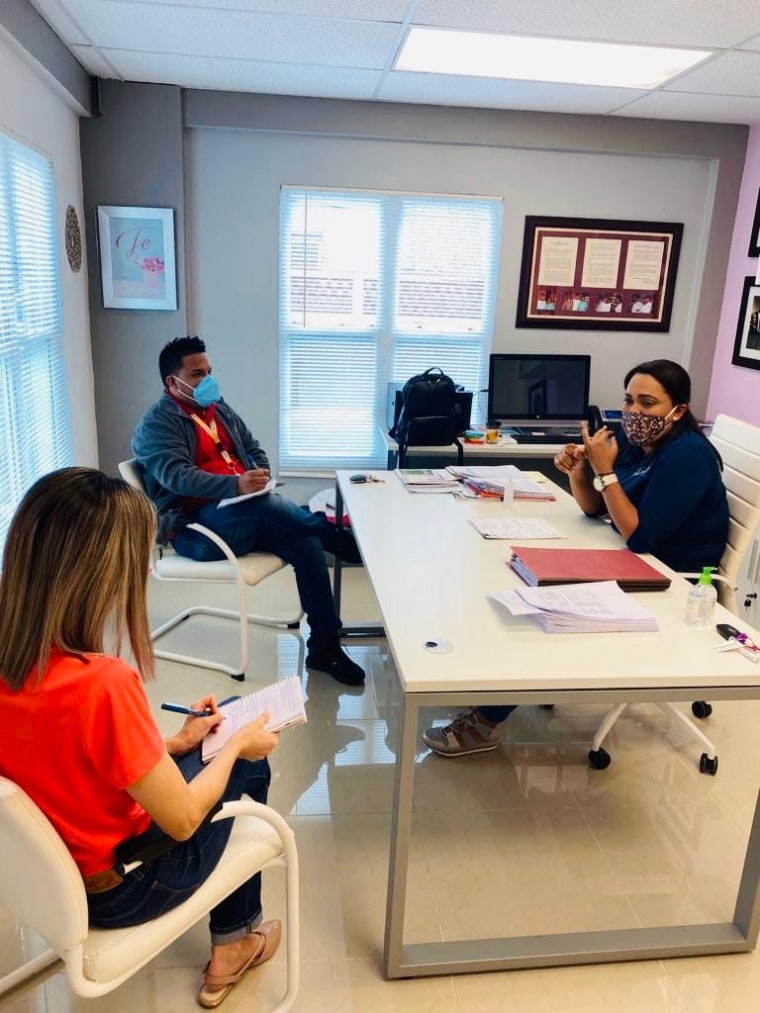 Unlike other municipalities, Rivera said she didn't buy COVID-19 tests of her own "out of precaution" because "countless number of people were selling and offering tests, but I never felt like I was getting the right information in order to feel confident making any purchases."
Rivera has been monitoring how the island's main government leaders and the health department have been responding to the coronavirus pandemic in an effort to make decisions that are consistent with the islandwide response, but what Rivera has seen hasn't given her much reassurance.
"We mayors sort of feel like we have our hands tied when we see that's there's no consistency on how we solve this islandwide," Rivera said.
Mayors are stocking up on personal protective equipment for essential workers and disinfectants such as alcohol. Others are expecting to set up temporary hospital rooms in upcoming days. Many are ramping up their cleaning efforts in public spaces as they continue to enforce Vázquez's strict curfew alongside the shutdown of all nonessential businesses.
"But at some point, we need to start to regain some sense of normalcy," Ortiz said. "I think we need to bring together a team to come up with a plan to make that transition and see some human activity."