Puerto Rico's deepening drought - one of the worst in its history – led U.S. officials to declare six more of the island's municipalities as natural disaster areas and extend water restrictions to more communities on Wednesday.
The disaster already is affecting 2.5 million people and now, several areas in the island will receive water only one out of every three days as the U.S. territory's main reservoir continues to shrink. The government plans to shut down tap water in people's homes for days at a time.
The main reservoir in the island's capital of San Juan is close to being shut down in less than 30 days. The United States Navy will carry desalinization plants that can be docked and hooked into Puerto Rico's water systems, until the upcoming rainy season begins to refill the reservoirs.
"I remain concerned about the impact of drought on our farmers and ranchers. Crops are drying out and livestock is being lost." _ Pedro Pierluisi, Puerto Rico's resident commissioner in Congress.
The disaster declaration expansion follows a similar drought disaster declaration made by the secretary on July 15 for 14 municipalities. Both decisions were made based on data indicating eight or more consecutive weeks of prolonged drought have occurred in these municipalities. The data is collected and analyzed by the U.S. Department of Agriculture (USDA) using the official U.S. Drought Monitor.
Nearly 13 percent of Puerto Rico is under an extreme drought and another 39 percent under a severe one, according to The National Drought Mitigation Center.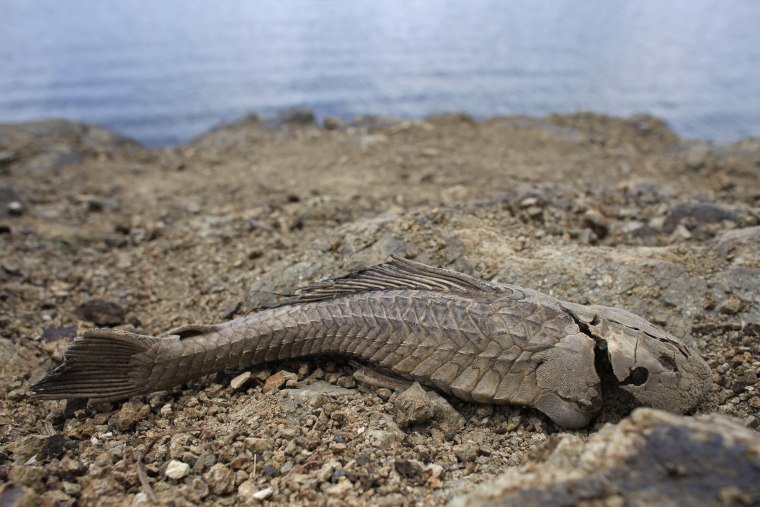 July was the fourth driest month on record in San Juan since 1898, with only 1.60 inches of rain, said Carlos Anselmi, a meteorologist with the National Weather Service.
"I remain concerned about the impact of drought on our farmers and ranchers. Crops are drying out and livestock is being lost. That is why I am urging the USDA to make available all levels of assistance for impacted farmers and ranchers and to continue closely monitoring drought conditions on our island," said Pedro Pierluisi, Puerto Rico's resident commissioner representing the commonwealth in Congress.
The six municipalities added to the disaster declaration Wednesday are Aibonito, Arroyo, Coamo, Guayama, Salinas, and Santa Isabel. Farm growers in declared disaster areas get access to support from the Federal Farm Service Agency, which includes special access to low interest emergency loans to help them recover from losses in crop and livestock caused by the drought.
A total of 20 municipalities have been designated a natural disaster area by USDA because of drought. The additional areas are Aguas Buenas; Caguas; Canóvanas; Carolina; Cayey; Cidra; Gurabo; Juncos; Las Piedras; Patillas; San Juan; San Lorenzo; Trujillo Alto; and Yabucoa.
While Puerto Rican citizens struggle to cope with their water restrictions and the drought, the island is also saddled with a $72 billion debt that Puerto Rico Gov. Alejandro García Padilla has said the island cannot pay. Puerto Rico went into default on Monday when it could only pay $628,000 of a $58 million debt payment.
The economic recession has caused hundreds of thousands of Puerto Ricans - who are American citizens – to leave the island looking for work. In addition, Congress reduced reimbursement payments to doctors who treat patients on Medicare, which has caused thousands of doctors to flee and has raised concerns that the island's health care system is headed for disaster.
The Associated Press contributed to this report.