ADJUNTAS, Puerto Rico — Nearly two years after Hurricane Maria hit Puerto Rico, Iris Jeannette still cries when she sees how much of her coffee farm was destroyed.
"To see all of the work, effort and money that you put in, just gone in a couple of hours, it was tough," she said, adding that she lost over 20,000 trees and more than $100,000 in labor and investments.
Hurricane Maria destroyed 85 percent of coffee farm harvests when it ravaged the island in September 2017, said Carlos Flores Ortega, Puerto Rico's secretary of agriculture. Right before the storm, farmers were expecting the best harvest in 10 years, said Flores Ortega.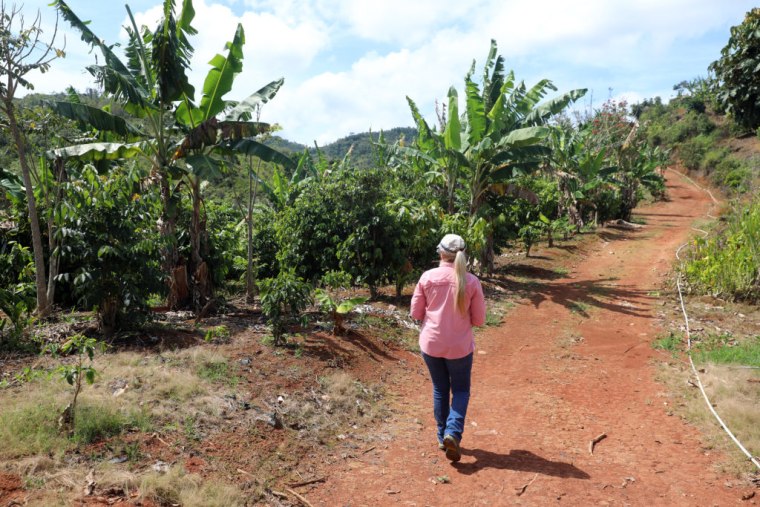 Coffee plants take longer than other crops to recover. After the hurricane, the Hispanic Federation, a nonprofit advocacy organization, decided to create a five-year coffee initiative, in collaboration with the playwright Lin-Manuel Miranda's family — his father, Luis, founded the federation in 1990 — to help revitalize the island's coffee sector.
The initiative began in October 2018 with help from founding partners like Nespresso, the Rockefeller Foundation, the Starbucks Foundation, TechnoServe and World Coffee Research. The effort included a task force made up of members of the National Coffee Association, known as Procafe, representatives of the private sector in Puerto Rico and nonprofit organizations.
According to Charlotte Gossett Navarro, senior director of the Puerto Rican operation of the Hispanic Federation, the task force meets once a month to figure out how to move the coffee industry forward.
TechnoServe, an international nonprofit organization working to build better farms, helps the initiative by teaching coffee farmers environmentally friendly practices, Navarro added.
While this initiative sounds promising, said Jeannette — who's also the president of Procafe — farmers can't solely depend on these efforts to assure a quick recovery. Farmers, who best know their needs, require more immediate help.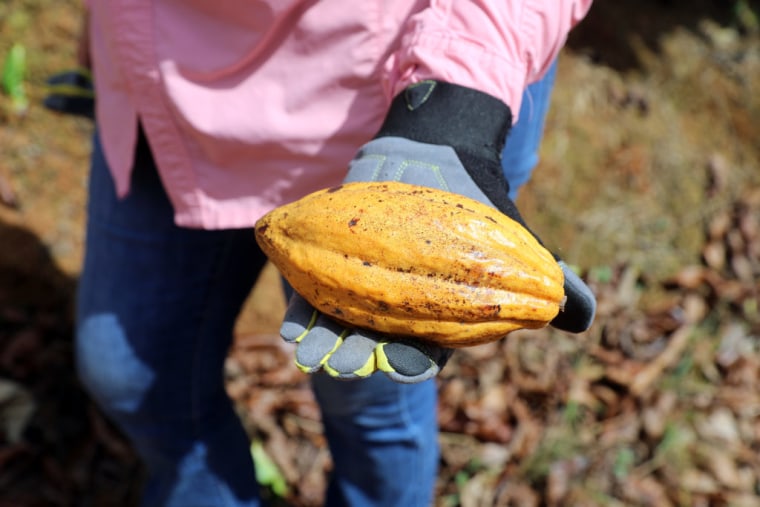 Starbucks donated 2 million coffee seeds as part of the initiative, and the U.S. Department of Agriculture is in charge of distributing them by the end of September, Ortega said.
That worries Jeannette, who said things are always uncertain with the government.
"A lot of help has arrived, but it has gone to studies, plans, administration, and the help doesn't get to those who really need it. The money and support goes to those who don't really need it," Jeannette said. "We've realized that we, as coffee farmers, have to do the work ourselves."
Procafe worked with ConPRmetidos, an independent nonprofit organization working on economic development and long-term sustainability, to create a free manual for farmers that includes proven techniques on how to improve the quality of their products and maximize their income.
Funded by the nonprofit Unidos por Puerto Rico, Procafe and ConPRmetidos also created Proyecto de la Montaña, a project that provided 750,000 coffee tree seedlings, fertilizer and cash subsidies to over 500 small coffee farmers.
Coffee's historical roots
Carmen Alamo, a professor of agriculture economics at the University of Puerto Rico's Mayagüez campus, said the help that farmers are currently receiving is "historic" — these public and private resources to rebuild and refuel the industry have not been there before to this degree.
Coffee was Puerto Rico's chief export in the late 19th century, writes author Jorge Duany in "Puerto Rico: What Everyone Needs to Know." In 1896, about 77 percent of Puerto Rico's exports was coffee. Exporting became expensive when the island was included in the U.S. tariff system, and by 1930, it represented less than 1 percent of the island's exports.
The island now consumes more coffee than it produces and imports coffee annually, Ortega said.
Before Hurricane Maria struck, Puerto Rico was producing 150 quintals of coffee a year (or about 30,000 pounds), Ortega said. Before the hurricane, the coffee industry "was on track to be worth up to $100 million," according to Hispanic Federation. Now, they're trying to recover the 85 percent worth of crops that Hurricane Maria damaged.
Besides trees and seeds, Alamo said farmers need to improve how coffee is produced on the island.
According to Ortega, farmers would need to plant 9 million to 10 million trees in the next three years to be able to recover what was lost. But they only have the capacity to grow 3 million because anything more than that is too expensive for farmers, he said.
Jeannette disagrees. She said farmers need 18 million trees to replace what they had before Hurricane Maria and she says they have plenty of capacity. Farmers want to plant more trees to recover faster and increase their production, she said.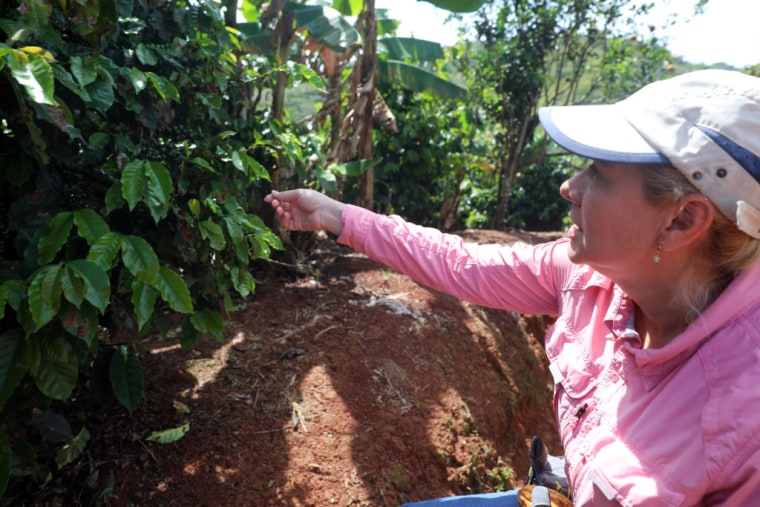 One coffee tree takes three years to grow. So far, the government has distributed 500,000 trees to farmers throughout the island, Ortega said. The other 1.5 million trees will be distributed this month and next, he said.
Four days after Hurricane Maria struck, Jennette walked through her farm, assessing the damage. Now, she has planted new trees and is hopeful for the industry's future.
"The island depends on agriculture. We have to continue," she said.
This story was completed as part of a collaboration with the University of Southern California's Annenberg School for Communication and Journalism.
Follow NBC Latino on Facebook, Twitter and Instagram.