MAYAGUEZ, Puerto Rico— The economic crisis afflicting Puerto Rico for the last decade has also taken a toll on the island's only zoo, with critics saying it is sorely understaffed and struggling to care for its animals on a limited budget.
Conditions at Dr. Juan A. Rivero, a 45-acre zoo featuring over 300 species in the western coastal town of Mayaguez, have deteriorated so far as to catch the attention of the U.S. Department of Agriculture, which cited dozens of violations at the park in its most recent report from this spring.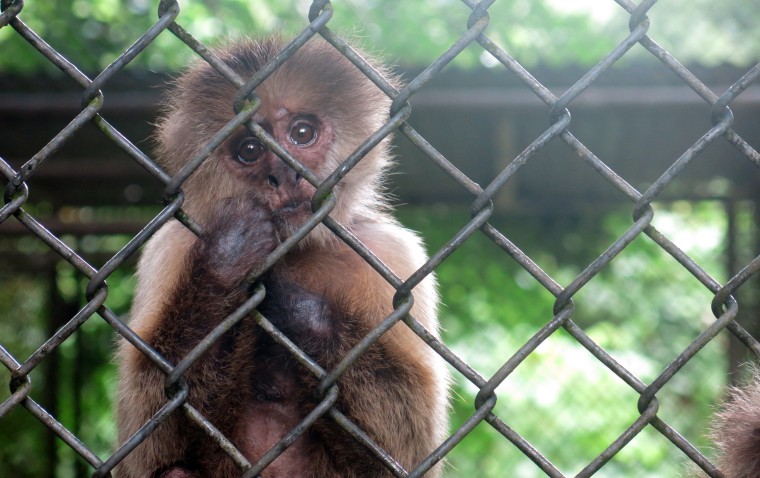 They included a distressed cougar housed in a tiny enclosure; a lack of working fans for camels and deer exposed to tropical heat; expired food and medicines; and a tiger that inspectors said was underweight and had not had any medical exams or lab tests for two years.
"It makes you want to cry," said Susan Soltero, an animal activist appointed to a newly formed government committee charged with investigating conditions at the zoo. "This is unacceptable to me as a human being."
The tiger mentioned in the USDA report suffered from kidney failure and other health problems and was euthanized last month, around the time that five lion cubs also died. Four were crushed by their mother after a worker did not properly separate her from the cubs, according to Marilyn Arce, the zoo's part-time veterinarian, and the fifth was asphyxiated while being fed.
Officials at the zoo referred questions to Puerto Rico's Department of Sports and Recreation, which oversees the facility. The department's secretary, Andres Waldemar, and the zoo's former veterinarian both declined to comment. And the USDA did not respond to a request for previous inspection reports.
But Arce, who was hired in February, disputed the federal inspectors' findings and said the zoo's animals are now at a healthy weight and in good condition. She acknowledged that the 13 current caretakers need training to avoid a repeat of the lion deaths and said the zoo should hire at least four more.
"The workers did not have sufficient training to handle this type of cubs," Arce said.
RELATED: Report: Puerto Rico's Drinking Water at Brink of Crisis
The deaths and run-down conditions have prompted more than 21,000 people from Puerto Rico and elsewhere to sign a petition calling for the zoo's closure. Zoo officials have put up signs in front of certain enclosures thanking visitors for their concern and assuring them that those animals are under veterinary care.
On a recent day Cynthia Gonzalez, 35, watched as a rhinoceros knocked its horn repeatedly against a metal railing. Gonzalez said she came frequently when she was in high school but today it's noticeably worn.
"It has become a bit more deteriorated," she said. "We used to see more animals, and it needs a bit more maintenance."
Angel Luis Rodriguez, who was visiting with family, agreed: "The animals used to look stronger before. They were plumper."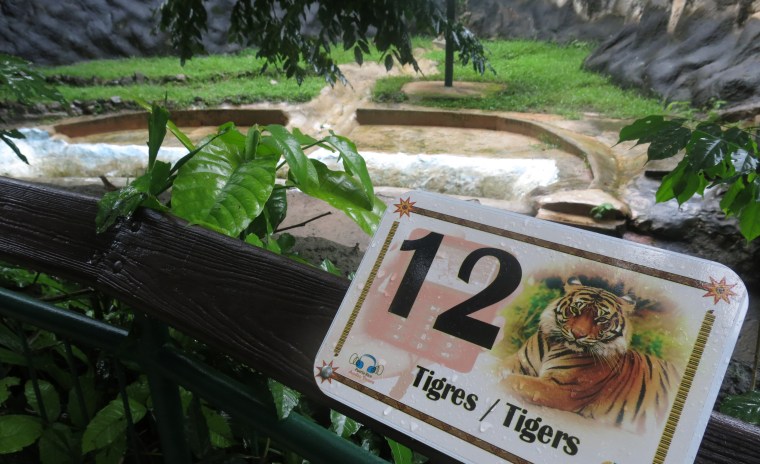 At recent public hearings held by concerned lawmakers, Jose Arce, a veterinarian who is on a committee charged with investigating the zoo's conditions and is not related to Marilyn Arce, testified that the park needs more employees and new cages, among other things.
But that's a tall order amid the prolonged economic recession that has also forced the government to declare a state of emergency at certain agencies and seek a bankruptcy-like process for a portion of its $73 billion public debt.
Gerardo Hernandez, auxiliary secretary of the island's National Parks Program, said the government has ordered a study of how much money is needed to improve zoo conditions. He said the animals are in good condition and well fed, but bringing in new employees is unlikely for now.
"No government agency is hiring people. We are working with what we have," he said. "If we had more revenue, there would be more improvements."
The zoo operates on $1.2 million in funds it receives yearly from Puerto Rico's government. Victor Oppenheimer, former president of Puerto Rico's Veterinary Medical Association, estimated it needs $8 million to $10 million to run properly.
RELATED: A Year After Zoo Closure, Animals Still Caged in Buenos Aires
"A lot of times," he said, "they make decisions based on money and not necessarily on what's best for the animal."
Oppenheimer said the zoo needs not only more caretakers but also a full-time curator as well as a full-time and several part-time veterinarians. He praised Marilyn Arce's work but said that as a lone part-timer, "she cannot keep up."
Jose Arce said the lack of an adequate hospital forces vets to perform surgeries in the animal enclosures, raising concerns about safety and contamination. Meanwhile the shabby exhibits turn away visitors and the revenue they bring.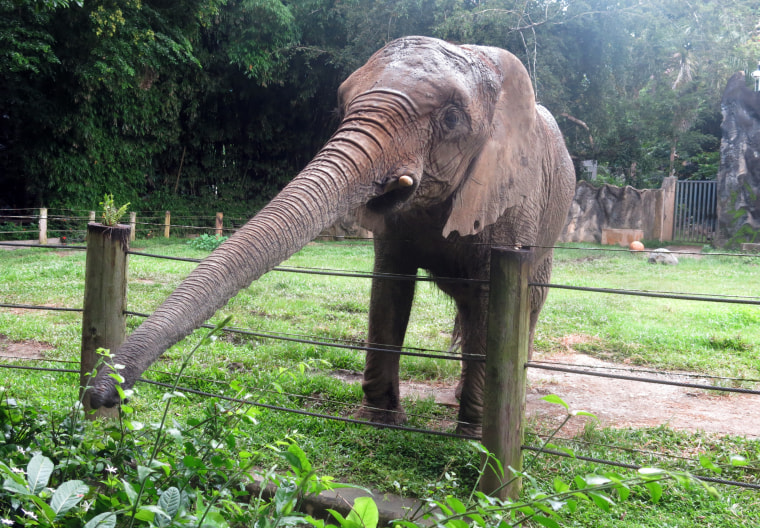 Marilyn Arce said she plans to start an animal welfare program in August with volunteer help. She also would like Rivero to join the Maryland-based Association of Zoos & Aquariums, which imposes regulations and carries out inspections. Membership would provide opportunities to access more funds, she said.
She noted that much of the zoo's population was donated or seized from drug traffickers, such as bears and zebras, and said it's important for people to know the zoo is not actively buying animals.
"It's a lack of fixing things in a timely manner and giving it maintenance," Arce said of the zoo's struggles. "You see that problem across all of Puerto Rico."