/ Source: Associated Press
The newly appointed head of the Congressionally-appointed federal control board that oversees Puerto Rico's finances warned on Tuesday that the U.S. territory will be hit with painful austerity measures in upcoming months.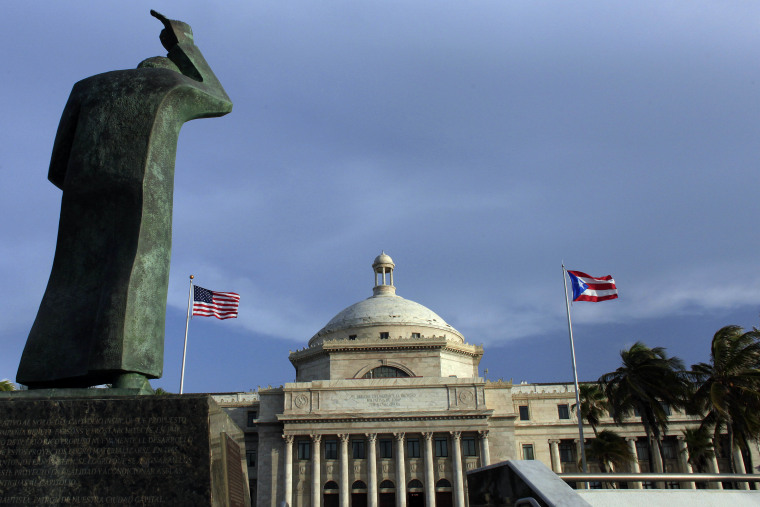 Interim Director Ramon Ruiz said there are no other options given the island's dire economic situation and recommended that the government act quickly.
"We allowed this to reach too critical of a point," he said. "Everyone will be impacted by the decisions that will be made."
Gov. Ricardo Rossello has until next Tuesday to submit a revised fiscal plan that will outline where the cuts will be made and what essential services will be affected.
Some government officials have balked at measures suggested by the board, which include slashing $300 million from the public university's budget and cutting 10 percent from a public retirement system that is expected to run out of money within a year. Last week, nearly a dozen top university officials resigned in protest of the looming cuts, and tens of thousands of retired government workers fear for their financial future.
Ruiz said the local government is cooperating with the board, but warned that if it doesn't submit a fiscal plan with cuts needed to address an anticipated $7 billion deficit, the board will implement its own plan.
"We have to take control of the situation that exists," he said. "A lot of people, especially those who are most vulnerable, will be affected if we don't act immediately."
Ruiz also said it's unlikely the board will extend a May 1 deadline that currently shields Puerto Rico from creditor lawsuits because it would not be fair to bondholders.
His comments come just days after a federal judge said he will hear arguments from bondholder groups opposed to a debt moratorium imposed by the island's previous governor. The ruling was a blow to the government of the U.S. territory, which is seeking to keep negotiations alive with creditors and restructure nearly $70 billion in public debt amid a string of multimillion-dollar defaults.
Ruiz declined to comment on the judge's ruling because he said it was not final and could still be appealed.
In addition to submitting a fiscal plan, the governor has approved several measures aimed at cutting costs, promoting economic development and stabilizing the economy. Rossello announced on Tuesday he would submit a measure calling for a special referendum that would allow police officers to vote on whether they want to be part of the Social Security system. Currently, Puerto Rico police officers do not receive Social Security and depend solely on the island's troubled public retirement system for their pensions.
Rossello also signed a bill aimed at retaining doctors in Puerto Rico. The territory's number of doctors has dropped from 14,000 to 9,000 in the past decade, the majority leaving for higher salaries and lower living costs on the U.S. mainland.
Overall, more than 200,000 Puerto Ricans have left the island in recent years, and many fear the exodus will worsen as new austerity measures are implemented.
Ruiz said the board is not responsible for the consequences of those measures because it's up to the local government to decide what services might be affected.
"They have to be fiscally balanced within two years," he said. "How they do that is their responsibility."