For the first time since the 1700's Puerto Rico's population has seen a historic drop as more islanders have left for the U.S. mainland than any time since the end of World War II. As of 2013, about a third of all people born in the island now live on the mainland, according to a Pew Research report released Monday.
"I would say it's the first time we've seen a sustained population decline in the island even as far back as before Puerto Rico became a U.S. territory," said Mark Hugo Lopez, director of Hispanic research at Pew Hispanic and one of the study's authors, adding that the decline is projected to continue. Puerto Rico became a U.S. territory in 1898.
The exodus from the island is largely fueled by Puerto Rico's high unemployment and troubled economy. Puerto Rico is a U.S. commonwealth and its residents are U.S. citizens.
The Puerto Rican population stateside reached over 4.9 million in 2012 and has surpassed that of the island since 2006. Puerto Rico's population peaked at 4 million in 2009, but it hastily dropped to 3.6 million in 2013 and is estimated to fall to 3 million by 2050.
Between 2010 and 2013, over 144,000 more people left Puerto Rico for the mainland than those who moved to the island commonwealth, a bigger gap between those who left and those who came than during the entire decades of the 1970s, 1980s and 1990s. A large percentage of those leaving the island in recent years had been born on the U.S. mainland and are now going back.
A Federal Reserve study published last week reported Puerto Rico's population had shrunk by more than 5 percent in the last 10 years.
Unlike past Puerto Rican migrations, more of these newcomers to the mainland are heading for the South rather than New York and the Northeast. Since 1980, the number of Puerto Ricans in the South has grown by almost 700 percent. Today, 37 percent of island-born and 27 percent of mainland-born boricuas live in the South, mainly in Florida.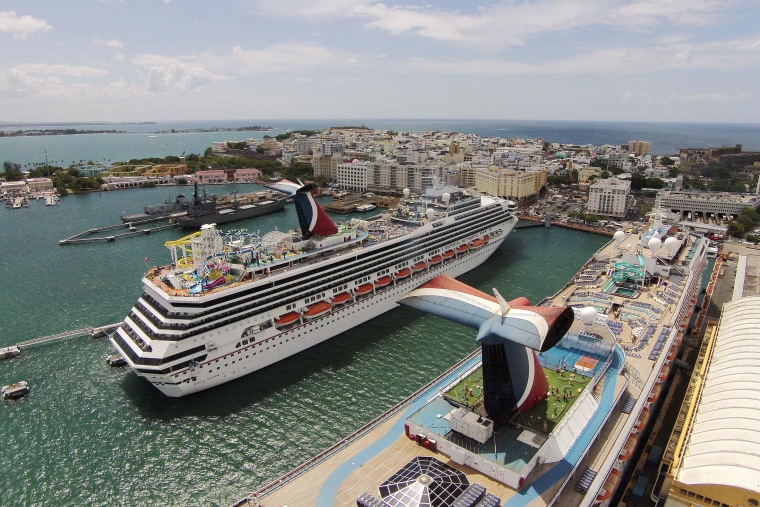 Maritza Morales is one of these Puerto Ricans. She moved to Miami, Florida over 10 years ago because her husband, a neurologist, did his residency there. Though they planned to return, they decided there were more career opportunities in Florida.
"If we would have returned to Puerto Rico we wouldn't be in the position we're in now, the work opportunities are not as good," said Morales. "My husband's sister also got a medical residency here [Florida] and is moving to Orlando today," she added.
Puerto Rico's migration has been fueled by its stalled economy. Puerto Rico's unemployment is about double of that in the mainland, according to a 2012 Federal Reserve Bank of New York report. In 2011, only 41 percent of the island's population was in the workforce, 20 points below the rate on the U.S. mainland. Moreover, about four in 10 island residents rely on transfer payments, such as food stamps or disability, for the majority of their income. That and a large underground economy may be discouraging people from joining the workforce, said the Federal Reserve, cited in the Pew study.
But Congress' 2006 decision to end corporate tax breaks to American companies which invested in Puerto Rico resulted in the loss of thousands of manufacturing jobs as companies cut back on employment. The resulting budget deficit led to steep government layoffs and sales taxes which impacted lower and middle income earners.
This could explain the fact that though there have been reports of a "brain drain" - more recent Puerto Ricans moving to the mainland are better educated than earlier migration waves - the most recent islanders leaving are less educated than those who are staying on the island.
"We are seeing that more of the folks leaving have some college education but not necessarily a bachelor's degree, so it's people perhaps working in manufacturing or hospitality," said Lopez.
This means that it's those in the middle income distribution who are leaving, and those who are staying are the more educated and successful, or the poorest residents who cannot leave.
--Additional reporting by Sandra Lilley and Carmen Sesin