Everyone take a moment to breathe as you grab your best floral and sequin jacket because "El Divo" is coming to the U.S.
Text your mom, have her call your tía and your abuela: Juan Gabriel's "MéXXXico Es Todo" tour will start in San Diego on August 19 and go through early December. The Juarez-born singer will make stops at most major U.S. cities and multiple stops in California and Texas.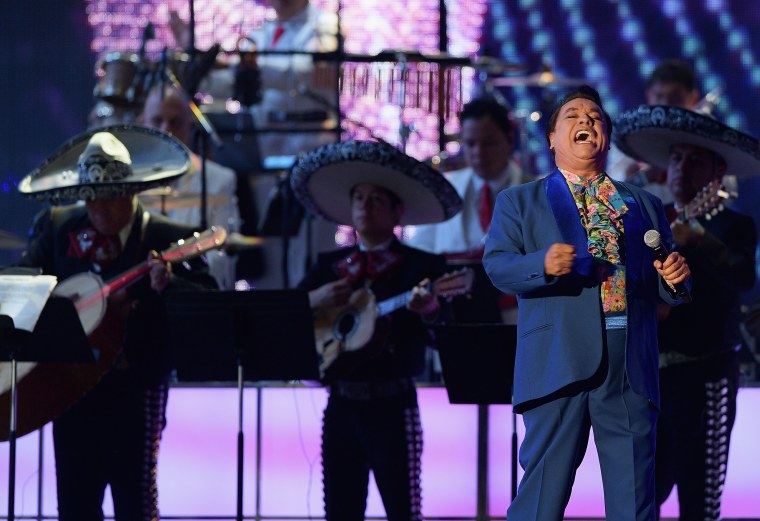 According to CMN, the marketing agency behind the tour, an 80-piece ensemble consisting of 50 mariachis and orchestral musicians along with 10 singers and 20 dancers will accompany Juan Gabriel.
In some cities fans will be able to enjoy the singer from all angles with his 360-degree stage. Back in 2014, JuanGa had to postpone his tour due to pneumonia, which had fans freaking out until he came out with a video letting us know he was OK.
RELATED: Summer's Here and These Latino Musicians are Going on Tour
It's been a big year for the artist who was recently recognized at the Latin Billboard Awards and had three #1 Top Latin Albums. He is a musical master whose career spans over forty years with over one-hundred-million albums sold.
Juan Gabriel's longevity has also stretched into the social media world where he boasts nearly two-million Facebook fans and the most popular video on his YouTube channel has over 79-MILLION views.
Get ready to "Noa Noa" through the night as tickets go on sale this Friday, June 3.
Click here for a list of tour dates.