A national survey finds the majority of Hispanics say racism continues to be a big problem in society, and they're not the only ones who think this way.
The Pew Research Center released a poll Wednesday that shows 58 percent of Latinos characterize racism as a significant problem, along with 73 percent of African Americans. Among whites, just 44 percent say racism is a big problem, but it's an increase of 17 percentage points since 2010.
When looking at the country as a whole, half of the American public says racism is a big problem in today's society. Just 33 percent of Americans said this five years ago and only 26 percent said so in January 2009, when Barack Obama was inaugurated as the United States' first black president.
The poll, conducted July 14-20 among 2,002 adults, also asked whether or not the country "needs to continue making changes to give blacks equal rights with whites." Roughly six in ten Americans, or 59 percent, say more changes are needed. That's up from 46 percent from a year ago. Meanwhile, almost a third of Americans (32 percent) say the country has already made the necessary changes.
Half of Americans say racism is a big problem in the U.S., compared to 33 percent five years ago.
Among Hispanics, 54 percent say more changes are needed to give African Americans equal rights with whites, while 43 percent say the necessary changes have already been made.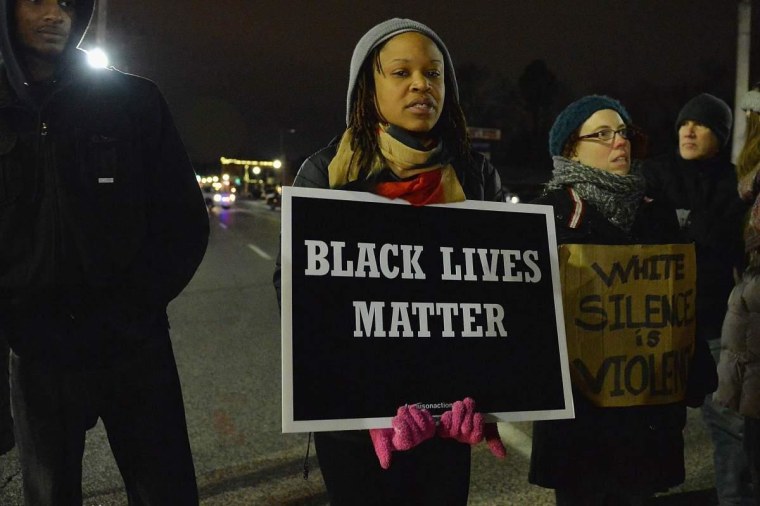 The poll comes nearly a year after the death of Michael Brown, a black teenager who was fatally shot by a police officer in Ferguson, Mo. The high-profile police shooting brought new attention to allegations of police brutality against blacks and other racial minorities.
The poll also asked about the views on the removal of the Confederate flag from statehouse grounds in South Carolina, following the killing of nine African Americans in a church by a gunman who allegedly expressed racist sentiments.
Fifty-seven percent of Americans say the flag's removal was the right decision, and just 34 percent say it was a wrong decision. Meanwhile, 52 percent of Hispanics say they support the flag's removal.