When Raquel Welch died this week at 82, condolences and tributes poured in from around the globe. The star of "One Million Years B.C." (1966) and "The Three Musketeers" (1973) was lauded for her work on film, in television and on Broadway.
But another throughline of Welch's life was her complicated relationship with her heritage. Like many Latinas, Welch faced challenges as she navigated her personal and professional life — and her connection to her background often reflected the times.
Jo-Raquel Tejada was born in Chicago in 1940. Her father, Armando Tejada, was a Bolivian-born aeronautics engineer, while her American mother could trace her roots back to the Mayflower.
Like many immigrants of his generation, Welch's father believed that assimilation was the only way to survive in the U.S. He banned speaking Spanish at home, and raised his family in La Jolla, California, removed from other Latino families.
"In a way he didn't have a choice. There was a sense of shame on his part, of the confusion and the prejudice around against Latinos,'' Ms. Welch said in a 2002 New York Times interview. "So he suffered a great deal. I suffered some. My suffering is more of a kind of psychological feeling of not knowing who I am.''
By the time she set her sights on Hollywood, Welch was a divorced mother of two, pursuing her career with her first husband's surname. Even this compromise was initially not enough. When she signed with 20th Century Fox, the studio suggested that she change her first name to Debbie because Raquel sounded too ethnic.
"You just couldn't be too different," Welch said in her Times interview. She recalled that in her breakthrough role in "One Million Years B.C.," her hair was dyed blond. "It's a marketing thing."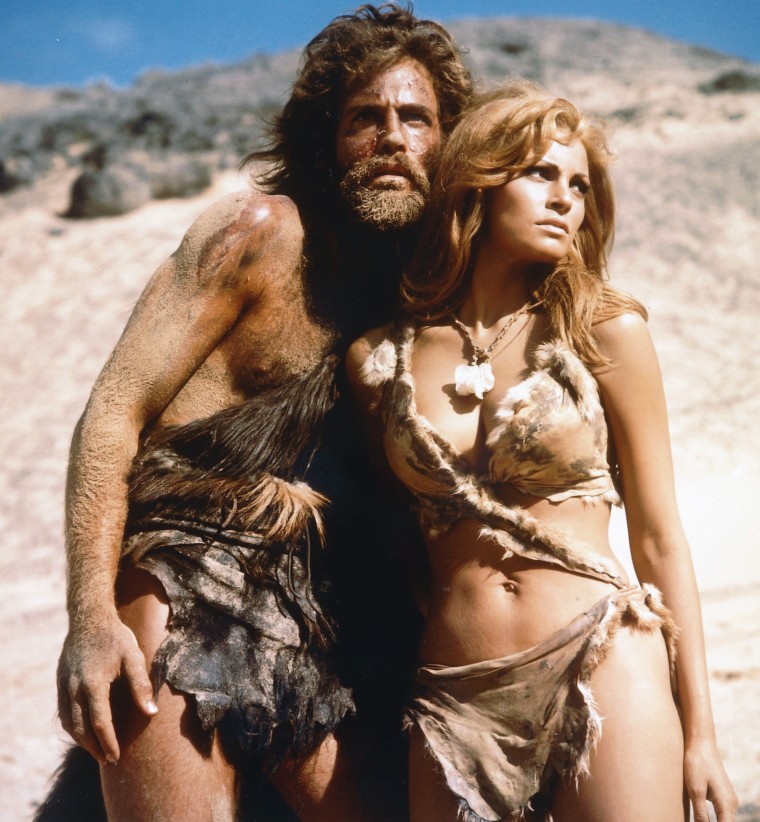 "Back then everyone changed their names to fit the image they were trying to sell, or to fit the image the studios were trying to sell," said Luis I. Reyes, author of "Viva Hollywood," a comprehensive history of Latinos in film. "But there was a bias against what you would call foreign-sounding names."
He compares Welch to other stars like Rita Hayworth and Anthony Quinn who altered their names for their careers.
If Welch did not actively promote her Latina identity when she first achieved fame, it's largely because that was an unknown concept in the 1960s. Terms like "Hispanic" and "Latino" were not in general use at the time, and Hispanic Heritage Month would not exist until 1988.
'In a complicated space' about her heritage
Brian Herrera, an associate professor at Princeton, describes Welch as "a stealth Latino."
"Her heritage was always there, always visible, and it was not a secret. Yet she was not locked into it," Herrera said. Long before the media presented performers as Latino, he said that many Latinos were aware that Welch was "one of us."
"She was in a complicated space about it," Herrera said of Welch's ethnicity. "And she arrived in a transitional period of how Latinos are understood in U.S. culture."
While she was renowned as a sex symbol, Welch played a wide variety of roles. As the civil rights movement was flowering, she made history with her interracial love scenes in "100 Rifles" (1969), with the African American actor Jim Brown. She portrayed a transgender character ("Myra Breckinridge," 1970); a victim of Lou Gehrig's disease (TV's "Right to Die," 1987); and a wealthy widow ("Legally Blonde," 2001).
In real life, Welch also became what the Hollywood Reporter termed an "unlikely heroine in the fight for actors' rights," when she successfully sued MGM Studios for breach of contract in 1981. She won $10 million after being fired from the film "Cannery Row" at 40 and being replaced by Debra Winger, who was 15 years younger. This was a landmark legal victory against sexism and ageism in the entertainment industry.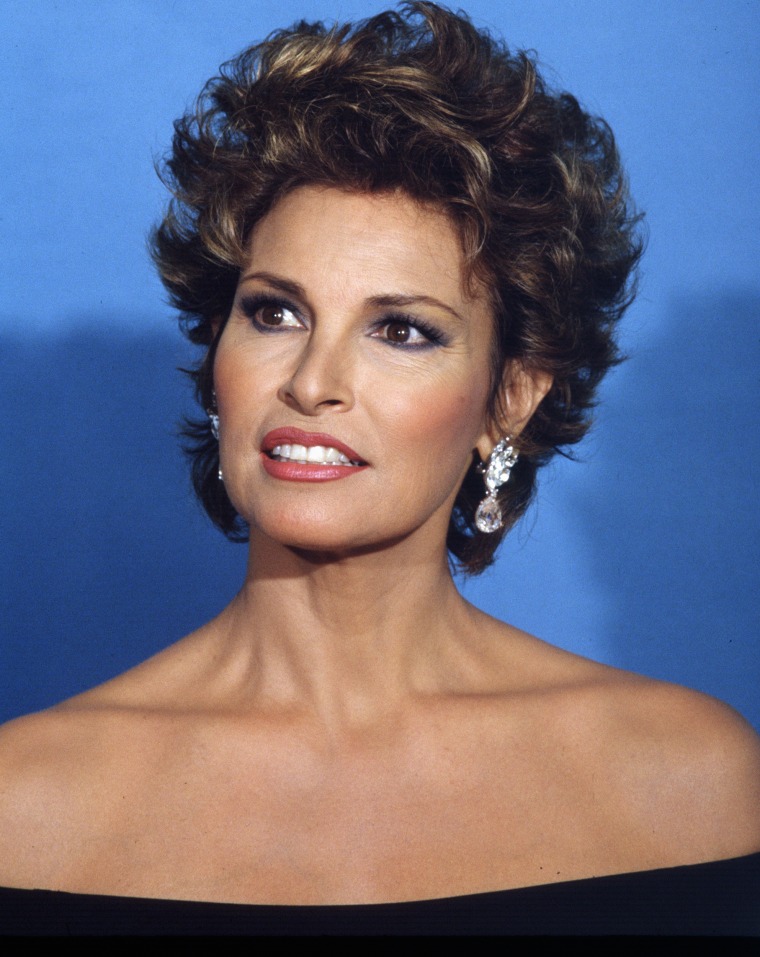 Blazing a path of 'Latino fusion'
It wasn't until the early 2000s that Welch reclaimed her ethnic identity. "Latinos are here to stay,'' she said at the National Press Club in 2002. "As citizen Raquel, I'm proud to be Latina.''
When Welch did her interview later that year with The New York Times, it was widely regarded as her "coming out" as Latina. By then, she had been in Hollywood for nearly 40 years. "I'm happy to acknowledge it (my heritage) and it's long overdue and it's very welcome," she said. "There's been a kind of empty place here in my heart and also in my work for a long, long time."
Welch's belated embrace of her roots is not unlike that of some assimilated Latinos, who may not explore their heritage until adulthood. For Welch, this sparked a career renaissance, as she went on to perform in Latino-themed projects like "Tortilla Soup" (2001), "American Family" (2002) and "How to Be a Latin Lover" (2017). In 2001, she received an Imagen Foundation Lifetime Achievement Award, which honors the contributions of Latinos to the entertainment industry.
"She rediscovered her roots, embraced her roots when the times changed," said the entertainment journalist  and podcast host Jack Rico. "There must have been layers she had to work through, a kind of suppression of self that she didn't need or want to hide anymore. And the market was certainly ready for her."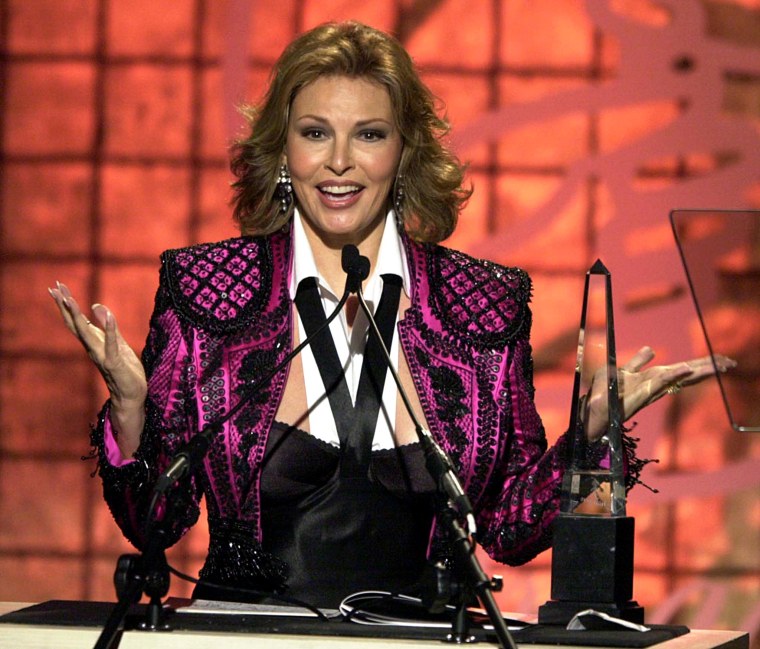 Had Welch pursued her career from the start as a Latina, Rico mused, she might have had a career more like Rita Moreno. But although Moreno became the first Latina to win an acting Oscar for "West Side Story" in 1962, he pointed out that Moreno usually played supporting roles. In contrast, he said, "from the beginning, Welch was an icon. She achieved classic, one-of-a-kind genuine Hollywood stardom, which is an incredible feat."
After her passing, the National Hispanic Media Coalition praised Welch, noting that she "broke the stigma of Hollywood's typical blonde bombshell," and that she ultimately honored her identity by fighting typecasting standards that were set early in her career.
Author Luis I. Reyes believes that Welch deserves to be remembered as a uniquely American star.
"She went through a lot of stages in her career. She blazed a path so that someone like Ana de Armas could play Marilyn Monroe," he said. "She really represented the Latino fusion of contributions to American culture, and the complexity of the Latino experience."