In his heyday, Gus Garcia cut a dashing figure in Texas legal and social circles. He was a key member of the first team of Mexican-Americans to win a case at the Supreme Court. His work inspired a documentary and two proposed movies, with interest from stars like Edward James Olmos and Eva Longoria.
Yet, in 1964, Garcia died alone and homeless, on a park bench in San Antonio. He was 48 years old.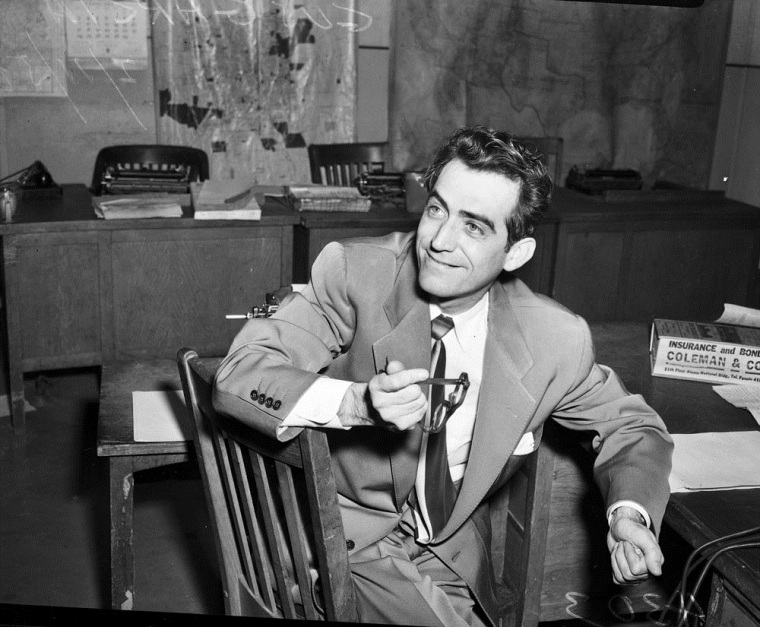 How did this happen to a hero of the Mexican-American community? On July 27, Garcia's birthday, it's worth taking a look at the life of this legal pioneer – and considering how his legacy shaped the Latino civil rights movement.
In 1954, Garcia was part of a legal team that took the Hernandez v. Texas case to the Supreme Court and established the right of Mexican-Americans to serve on juries. The case, which the New York Times noted as "a quiet victory for civil rights," marked the first time that the high court expanded protection of the 14th Amendment to cover Latinos. The case also paved the way for Mexican-Americans to mount legal challenges in other cases involving housing, education, and employment discrimination.
"This is very rich history," said Texas State Sen. Sylvia R. Garcia (no relation). "It is not just Mexican-American history, it is legal history. The Hernandez case set new grounds for selecting juries, saying that they had to reflect the population," she said.
RELATED: Hispanic National Bar Association President: We Need More Latino Lawyers
In 2013, Sen. Sylvia Garcia introduced a resolution designating July 27 as Gus Garcia Day in Texas, because she believes his story deserves attention. "The Hernandez case, in my mind, is as important as other landmark legal decisions."
For Gus Garcia, the Hernandez case capped years of achievement and activism.
Gustavo "Gus" Garcia was born in Laredo, Texas in 1915. He graduated from the University of Texas at Austin with a bachelor's degree in 1936, in an era when educational opportunities for Mexican-Americans were extremely limited,. By 1938, Garcia had obtained a law degree and passed the bar exam.
Garcia was an intellectual standout before there was any concept of "Hispanic" or "Latino." Even the term "Mexican-American" was unknown.
"Nobody called us Mexican-Americans," Benny Martinez told NBC Latino. "No matter how long our families had been here, or whether we had been born here, we were just Mexicans."
Martinez recalled that in the 1940s, many Mexican-Americans in Texas attended segregated schools and were kept out of public swimming pools and theaters. "There were signs all over that said No Mexicans."
This status quo began to change when Mexican-Americans who had served in World War II – among them Gus Garcia – returned to the Southwest. After fighting for freedom overseas, the veterans were frustrated by the inequalities that still existed at home. They became active in organizations like the League of United Latin American Citizens (LULAC) and the American G.I. Forum.
Garcia served as legal adviser to both groups, and helped win a case making the segregation of children of Mexican descent illegal in Texas. With his green eyes and resonant voice, he had star quality as a litigator. "I remember the first time I heard him (Garcia) speak, I was amazed," Martinez remembered. "I didn't know that any mexicano could talk like that."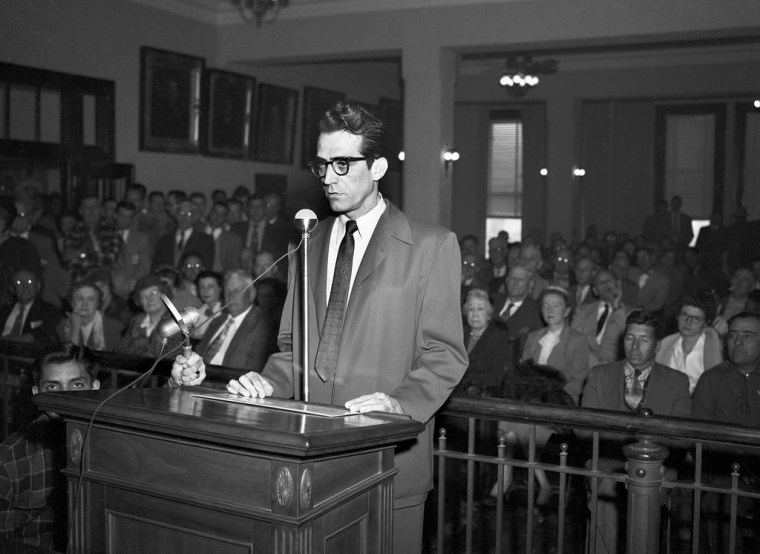 Garcia's greatest legal victory came about as a result of a small town murder.
In 1950, Pete Hernandez was convicted of murder by an all-white jury. This provided Garcia and a team of lawyers with the chance to change the state's discriminatory juror practices. In conjunction with LULAC, the lawyers appealed, challenging Texas' systematic exclusion of Mexican-Americans from jury service. The state of Texas countered that, because Mexican-Americans were legally classified as white, Hernandez had received a fair trial.
This case was risky because it could have resulted in Mexican-Americans losing their "white" status. The legal challenge also threatened social norms, because it raised the possibility of Mexican-Americans on juries passing judgment on whites – a radical notion at the time.
After losing in the Texas courts, the lawyers took their case to the U.S. Supreme Court. The Hernandez team maintained that because Mexicans were not treated as white and faced discrimination as a group, they were white – but a class apart. Thus, they reasoned, Mexican-Americans deserved civil rights protection. In 1954, the Court agreed and ruled unanimously for the Hernandez team, in the first civil rights decision under Chief Justice Earl Warren.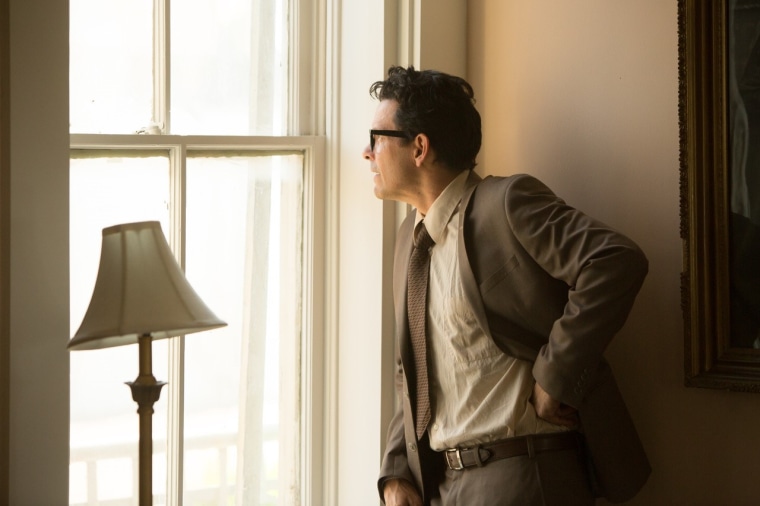 At the high court, Garcia's vulnerabilities and gifts were on display.
On the night before oral arguments, Garcia disappeared and went out drinking, not returning to his hotel until the early morning. While it was no secret that Garcia had long struggled with alcoholism, his colleagues were panicked and infuriated by his risking a Supreme Court case for a night out on the town.
RELATED: Latino Democratic Senators: Dump Border Wall, Improve Healthcare Law
However, Garcia pulled himself together in time to face the justices. He fielded questions from a group of learned men who had almost no understanding of the lives of Mexican-Americans. The justices asked whether Mexican-Americans were citizens, and if they spoke English. "They call them greasers down there, don't they?" inquired Justice Felix Frankfurter. Garcia's presentation was so strong that the justices allowed him to go over his allotted time for an extra 16 minutes, an honor not accorded Thurgood Marshall when he argued Brown v. Board of Education.
According to professor Ignacio Garcia (no relation) of Brigham Young University, the Hernandez decision was overshadowed by the Brown ruling that came out two weeks later. "Everything back then was still seen in terms of race, of black and white, and Mexican-Americans did not fit into this binary," he said.
"In many ways, Gus Garcia reflects the brilliance that came out of his generation of activists, but he also carried the demons of his time," Ignacio Garcia said. He pointed out that, decades ago, people did not understand alcoholism as a disease.
After the Hernandez case, Gus Garcia's drinking worsened, compounded by depression. His behavior became more erratic; the man who had once enthralled the Warren court with his oratory skills was sometimes seen wandering through intersections in San Antonio, impersonating a matador. His wife left him, and his law license was suspended.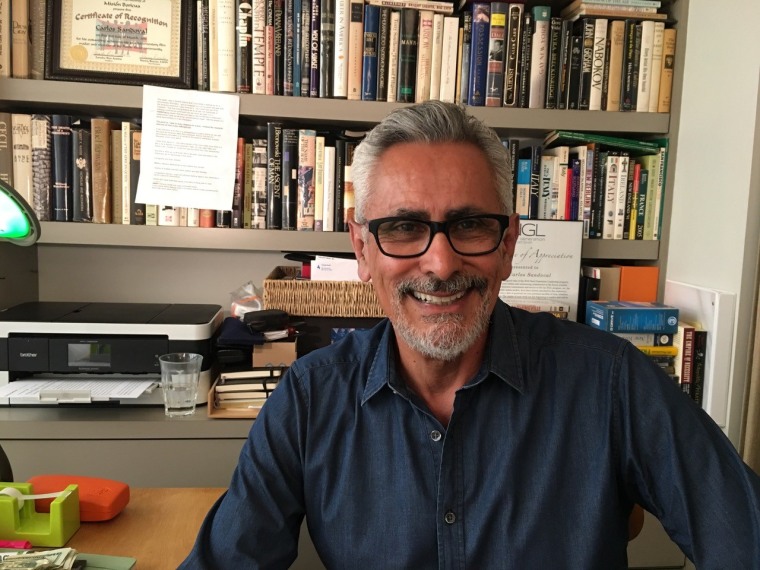 When Garcia passed away on a bench in a San Antonio park in 1964, his dead body sat unnoticed for several hours.
Television producer Carlos Sandoval sees Garcia as "a tragic hero."
"He was like virtually every hero, with genuine internal obstacles. He was brilliant, articulate, and always willing to champion the underdog," Sandoval said. "The fact that his career could not advance, even after winning at the Supreme Court, was likely a trigger in his behavior and struggles."
"Gus Garcia was like Icarus, about to touch the sun, a handsome guy who had it all," Sandoval noted, "…and then he gets felled." Sandoval's PBS documentary about the Hernandez case, A Class Apart, has been optioned by Eva Longoria's production company for a big-screen adaptation.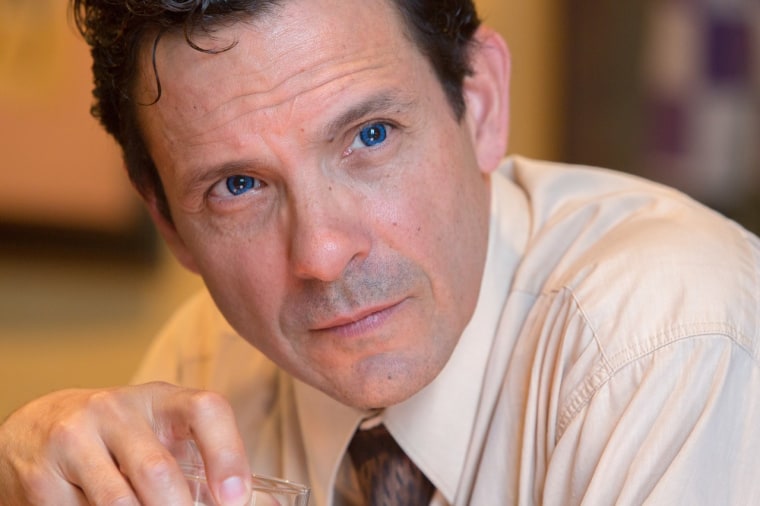 Meanwhile, another company is in pre-production for a film based on the life of Garcia titled "Gus." Actor/producer Jaime Gomez said that despite Garcia's struggles, "he inspired a generation of lawyers."
"His life is Shakespearean in a sense; he was able to fight the corrupt justice system of the 1940s and 1950s and win," Gomez said. "Then he lost it all. That's what makes his story appealing as a drama; he was not Superman, he was very flawed, like all human beings are." According to their website, Edward James Olmos is attached as the movie's director.
These proposed film projects could help bring Garcia's story to a wider audience. His role in history, like that of many post-World War II Mexican-American activists, was eclipsed by the Chicano Movement of the 1960s and 1970s. ­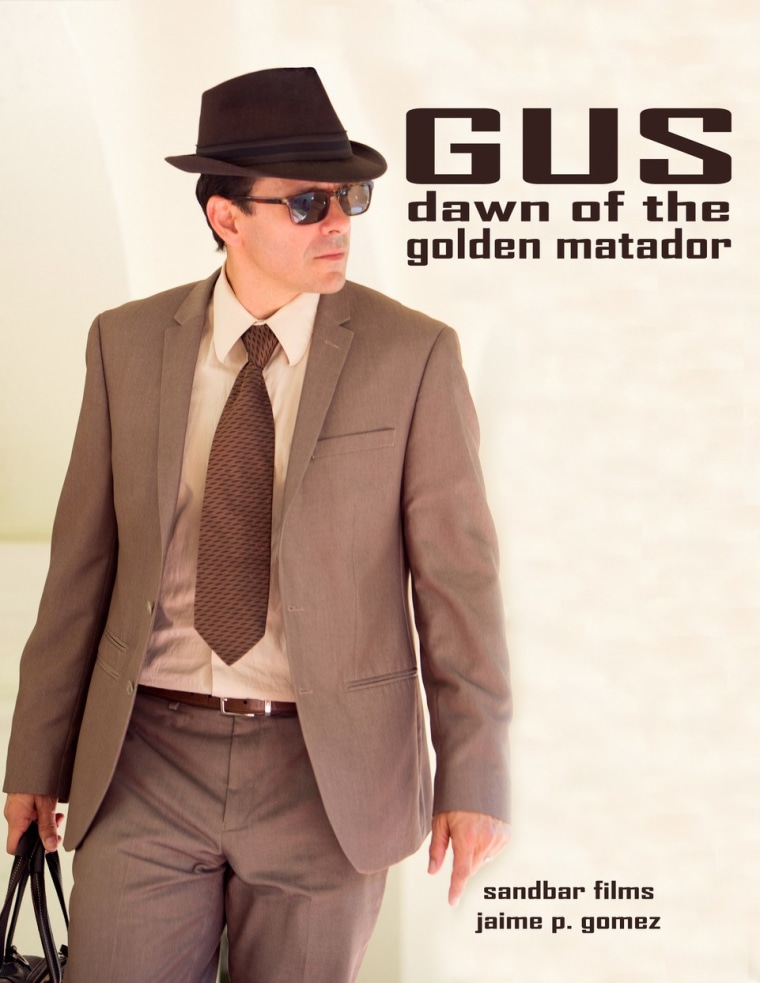 R. Bradley Morris, a co-producer on Gus, believes the time is right for a major project about Garcia. "He strived at a time when it was very hard for Latinos. He had many highs and many lows, just like we all do," he said. "As a proud Texan and a proud Latino, I think it is critical to know our history and share it with others – especially given the current state of this country."
RELATED: History of Racism Against Mexican-Americans Clouds Texas Immigration Law
Ignacio Garcia of BYU said that Gus Garcia deserves to be remembered positively. "There is so much that Mexican-Americans should be grateful to him for; he helped change the law. He was a remarkable individual who proved that we can succeed as our own legal advocates."
These days, Ignacio Garcia pointed out, there are national organizations fighting for Latino civil rights. In contrast, Gus Garcia and his colleagues did their work in relative obscurity, on a shoestring budget.
"When he was at his best," the professor added, "There was no better lawyer than Gus Garcia."