Most of us know actor Danny Trejo for his unforgettable face and his roles in movies like 'Spy Kids' and 'Machete.' But thanks to tacos, coffee and doughnuts, Trejo is creating a culinary empire, the latest in the extraordinary journey of quite the Renaissance man.
Not only does Trejo have over 300 movies to his credit, but he is a former boxer, classic car enthusiast and the owner of a new record label. He's also a recovered addict and a drug addiction counselor. Talk about coming a long way from his days shooting heroin, dealing drugs, committing armed robbery and careening in and out of juvenile hall and prison.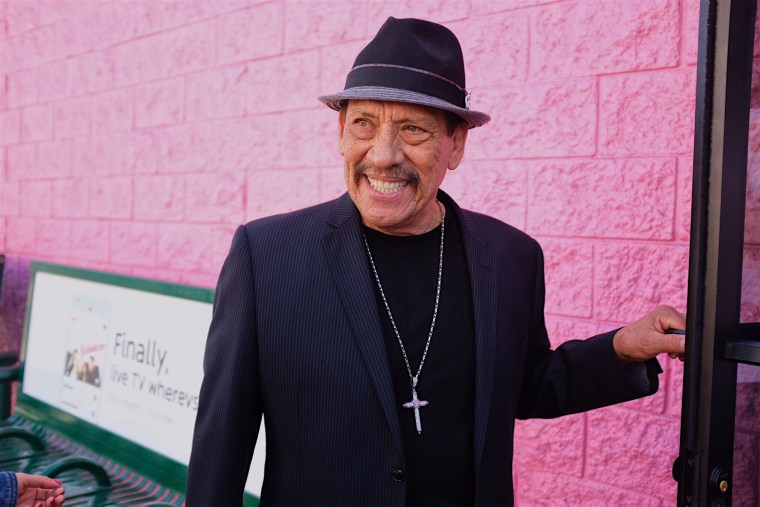 Nowadays, you may find the actor at Trejo's Coffee & Donuts, a small, bright pink walk-up shop, located just blocks from Hollywood Boulevard and the Hollywood Walk of Fame. An homage to his Latino roots, the doughnuts come in names such as "Abuelita," "O.G.," "Margarita," Café Con Leche," Low Rider," and "Coco Loco."
Trejo's Coffee & Donuts is not the 73-year-old's first eatery. Since March of 2016, he has opened Trejo's Tacos, Trejo's Cantina, and Trejo's taco truck -- present at every Rams home game. Trejo is a longtime and well-known Rams fan.
Within the next six months, he'll also open Trejo's Cantina, in Pasadena and Trejo's Tacos at the University Southern California (USC) Village. He may have been a "bad kid," as he tells NBC Latino, but he's matured into a savvy entrepreneur, with a plan to take the Trejo's brand national and eventually valued at close to $100 million, according to Forbes.
Trejo lives three miles from where he grew up in Pacoima, a neighborhood in the San Fernando Valley. He is known for roles in "Con Air," Blood In, Blood Out," "Heat," "Desperado," and "Spy Kids," just to name a few. He is fast with the "Hey homie," to fans shouting at him while he's on his daily four-mile walks, and says he always signs autographs and never says no to photos because "it could make somebody's day."
RELATED: 4 Delicious Latino Food Trends: We Asked the Chefs
When asked about his virtually heroic status in the Latino community, he says simply, "I think God has blessed me with the ability to give people hope."
Ash Shah, Trejo's producer in the "Bad Ass" series' of films and Jeff Georgino are Trejo's partners in his restaurants. They have epic plans for expansion — from a micro-brew, to bringing on investors and building out the retail brand, to eventually opening Trejo's Tacos in cities such as Las Vegas and New York.
Trejo explains that the whole foodie thing started with his mother.
"Me and my mom would joke about having a restaurant," Trejo said.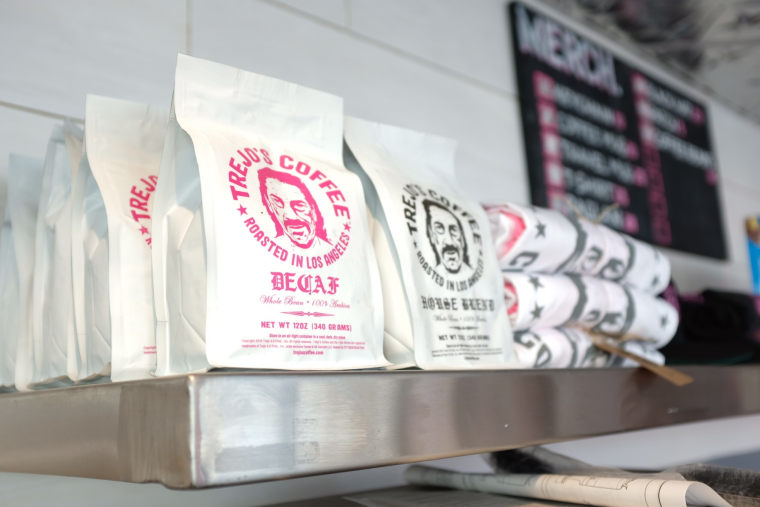 "She was the kind of cook, who by the end of the month, after we'd run out of almost everything, she'd grab boxes of things and mix them all together and it was amazing. "My Dad, being the Mexican Archie Bunker [a character from the 70s series "All in the Family"], wouldn't let her out of the kitchen. No one heard of a woman starting a restaurant," he says.
His mother, Alice Rivera was a typical 50s housewife. His father, Dan Trejo, was a construction worker. Trejo says his dad was "a workaholic," and they were not close.
But it was Trejo's uncle, Gilbert, who was his role model as a kid. His "Heat" character was named Gilbert, after Michael Mann, who directed the film, met Gilbert in Folsom prison shooting the film, "The Jericho Mile."
"He was a drug addict and an armed robber, so I followed along. I was in and out of 'juvie' so much, I thought that's where Mexicans were supposed to go," he says.
Trejo started doing drugs at 8-years-old, which evolved into shooting heroin by 12. After years in juvenile hall and stints in San Quentin and Soledad prisons, he was released in 1969 at 25-years-old.
Trejo says his life changing moment came in 1968, on Cinco de Mayo. There was a riot at Soledad prison. Trejo threw a rock at some guys, but it hit a prison guard instead.
"I was in the hole [solitary confinement], and I made a deal with God. I said, 'let me die with dignity and I'll say your name every day and I'll do whatever I can for my fellow man.' I thought it'd be a couple of years, and then they'd kill me, but God kind of fooled me. I got out. So everyday all I want to do is God's work and I'll help anybody, at any time," Trejo says.
He got sober at Soledad, thanks to Alcoholics Anonymous, and became a drug and alcohol counselor — work he still does today. Trejo volunteers his time at several Western Pacific Med Corp., drug addiction treatment facilities with locations in and around Los Angeles.
"I've worked with a lot of ex-addicts and ex-convicts. I've got the same story they've got. I've got the same tattoos they've got. I can give them hope and that's what I love," he says.
RELATED: Six Latino 'Superfoods' You Should Add to Your Diet
Of the 100 employees at his various eateries, some are those he's worked with. He calls them his "second chancers," people he's met along the way, speaking at schools, the "troubled" folks not so unlike him at their age.
"My message is that any problem you have will get worse with drugs and alcohol, and education is the key to anything you want to do," he says. Trejo got his high school diploma during his stint in San Quentin.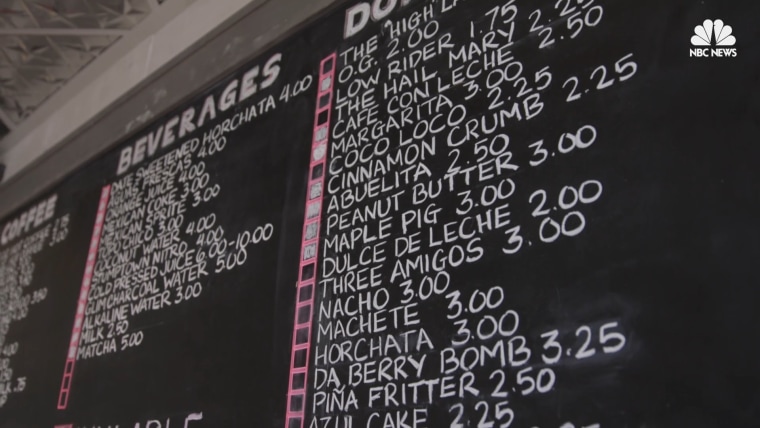 When he's not spending time with his four dogs, you can find him fixing up his 2001 El Dorado Cadillac at Chubby's Automotive, working on films, launching side projects like his latest women empowerment album on his DT Music label with Latino rap pioneer Kid Frost, or making plans for his national taco takeover.
"My sponsor told me years ago, a busy man has time to do everything, he says.
When you talk to Trejo he comes back again and again to his work in the community.
"I give people who think they can't do anything, hope. They got into trouble or didn't go to school and they can't see a way out. I've had people come up to me like five years after hearing me speak and tell my story, and it made them turn their lives around. God has blessed me and I just love what I do," Trejo says.