The highest ranking Latino in the U.S. House, Democratic Rep. Xavier Becerra, is forgoing a run for the Senate and will seek re-election to his California congressional seat.
Becerra would have faced a tough race had he decided to seek to replace the retiring Democratic Sen. Barbara Boxer. Attorney General Kamala Harris announced in January she would run and has been considered the top contender. But California's blanket primary system makes it possible for two Democrats to face one another in the general election. Rep. Loretta Sanchez, D-Calif., also is seeking the seat but has had to overcome early campaign hitches. A handful of Republicans also are seeking to replace Boxer, though the state is heavily Democrat.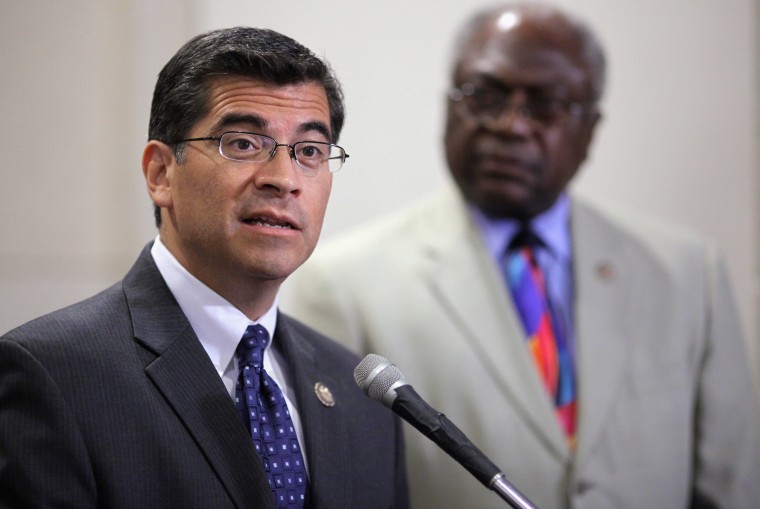 "My decision came down to this: Where can I make the biggest difference for hardworking people like my parents?" Becerra said. "I've got much more work to do, and I'm in a very strong place to lead. I'm ready to move forward in the House of Representatives."
By remaining in the House, Becerra has the potential to move up in the House Democrat leadership ranks.
California's Hispanic population now outnumbers the white population, but there are just three Hispanics in the Senate, none from California: Democrat Bob Menendez of New Jersey and Republicans Marco Rubio of Florida and Ted Cruz of Texas. Rubio and Cruz are running for president. Under Florida law, Rubio can't run for re-election to the Senate and for president.