WASHINGTON -- Democratic political consultant Chuck Rocha has been at the election politics game around the country for two decades. For the past four years he has run the only Latino-owned political mailing firm in the district.
Yet this election year could be the first that Rocha and his political consulting firm Solidarity Strategies gets work funded by one of the national Democratic Party committees, in his case, the Democratic Congressional Campaign Committee (DCCC) that works on elections of congressional candidates.
"For the first time I had the DCCC reach out to us and ask us to submit an RFP (request for proposal) for work," said Rocha. "That's the first time it's happened."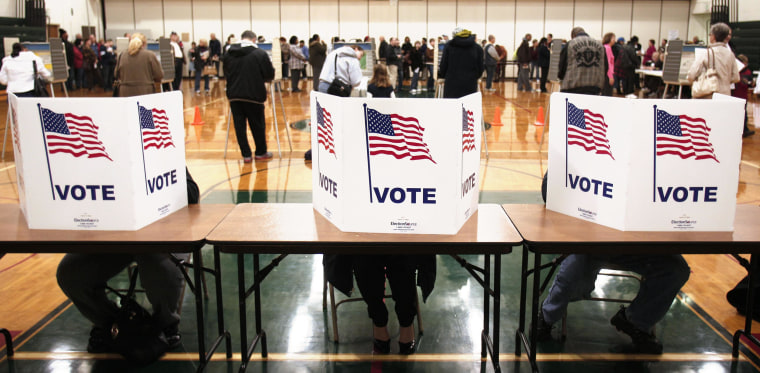 Forty-five percent of voters who re-elected President Barack Obama in 2012 were people of color, making it clear that winning elections for Democrats increasingly depends on turning out voters of color in combination with white Democrats.
But an analysis released Wednesday by PowerPac+, a political fundraising group focused on multiracial and progressive donors and leaders, shows that of the $514 million spent by three national Democratic Party committees from 2009 to 2012, 98 percent went to white political consultants. The group identified 13 minority consulting firms used by the committees, even after using a generous definition of minority business enterprise.
In addition to the DCCC, the group examined spending of the Democratic Senatorial Campaign Committee (DSCC)and the Democratic National Committee (DNC). The party is the largest source of funds for Democrats seeking office, except for the presidency.
The bulk of money spent on consultants is to create television advertising, but also includes hiring to do election mailers, radio ads, polling, stratgy and telephone campaigning.
Of the $514 million spent by three national Democratic Party committees from 2009 to 2012, 98 percent went to white political consultants. _ Fannie Lou Hamer report by PowerPac+
Steve Phillips, founder and chairman of PowerPac+, said that for the party to hold onto and grow its multiracial voting bloc it needs to include political consultants who have the experience of living in minority communities and of sharing their culture.
"Our overall concern and objective is how do we win elections in the context of a changing racial electorate," Phillips said.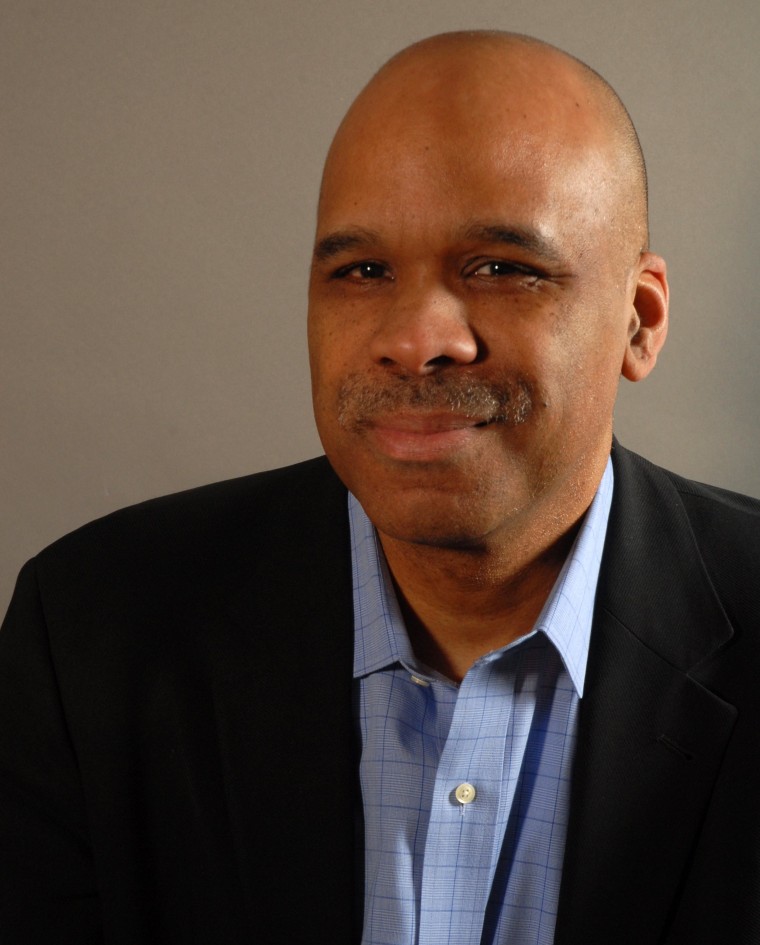 The findings were no surprise to Arturo Vargas, whose bipartisan group, the National Association of Latino Elected and Appointed Officials(NALEO) has led successful drives to get Latinos naturalized, registered to vote and out to the polls in non-partisan "Ya Es Hora" campaigns.
"We advocates for communities of color keep telling candidates and campaigns and folks trying to reach these communities that they need to have consultants and advisers that are culturally competent and understand the community," said Vargas, whose group is in San Diego for its annual three-day conference.
Pili Tobar, Director of Hispanic Media for the DNC, said to NBC, "This is an issue Democrats care deeply about and we appreciate any efforts to bring additional attention to this important cause." Tobar said the DNC continues to work to identify Latino businesses they can work with as well as training and hiring staff of all backgrounds.
Justin Barasky, a spokesman for the DSCC, agreed that diversity is critical to the committee's success. He said this cycle the DSCC has significantly expanded outreach to diversify campaign staff and field operations in targeted states, adding that leaders of the committee "look to continually improve on our diversity."
PowerPac+ acknowledged there may be missing data in its report, although the group worked to assemble as comprehensive a list as possible when the committees could not produce one. The group plans another analysis on state Democratic parties spending.
Phillips said it is no accident the audit was named for Fannie Lou Hamer, an African American civil rights activist who challenged the state Democratic Party's exclusion of blacks by forming the racially-integrated Mississippi Freedom Democratic Party. Her intent was to replace the all-white state delegation or become one of its delegates at the 1964 Convention.
Fifty years after Hamer's challenge to the party establishment and despite the critical role minority voters played in Obama's election and re-election, Philips said much of politics is still "geared toward chasing white swing voters" and so much of policy is designed "to not to alienate white swing voters."
Democrats must begin to diversify the ranks of consultants for this year's midterm election, said Philips, since the Senate majority can turn on the issue. In North Carolina, Georgia, Colorado and Louisiana Senate races, minority turnout can be a factor in how Democrats fare.
But Phillips and others question whether Democrats are doing enough to get that turnout.
"The risk is we lose the Senate in 2014 and the White House will be at risk as well," Phillips said.
"The risk is we lose the Senate in 2014 and the White House will be at risk as well," Phillips said. "Someone like Jeb Bush, married to a Latina, speaks Spanish, and has some insight to that community's thinking and values and priorities. We are going to lose the competitive advantage we have."
On the House side, there are major races in three districts with populations that are 70 percent Latino: Florida 26, Texas 23 and California 36, Rocha said.
"I'm not working on those races, but if 70 percent of the population is Latino, there should be Latino consultants on the races," he said.
Lorena Chambers, a Democratic political consultant and a founder of Chambers Lopez Strategies, said too many political consultants go into elections with the attitude that Latinos don't vote, so money is not allocated for these efforts. Then turnout is low, and it creates a self-fulfilling prophecy, she said.
"If the Democratic Party spent only a fraction on communicating with Latino voters of what it has spent over the years reaching white swing voters and Reagan Democrats, the voter participation number among Latinos would be at an all-time high," Chambers said.
Colin Rogero, president of Revolution Political Media, has done some work with Democrats. He said that on television advertising, non native Spanish-speaking consultants simply translate from English, so they miss the colloquialisms and the nuances of the language and culture.
If the Democrats spent only a fraction on Latino voters than it has spent on swing voters and Reagan Democrats, Latino participation would be at an all-time high, said one consultant.
"In general American advertising is far more rational and far less emotional," he said.
Rogero said he's done a lot on immigration reform for Democrats, but once that issue is resolved and is not the primary fight in the Latino community, the party will have to find another way to tap into the vote.
Phillips and Rocha, who emphasized they remain committed to the party, said there are signs of change in the committees. Rocha said he's excited that he recently met with the DNC's new executive director Amy Dacey and that a week prior to her meeting with him, DNC chair Debbie Wasserman Schultz had appointed Raul Alvillar its national political director.
Rocha, who does a lot of work for the independent expenditure arm of the party, also said "there's enough blame to go around."
"We not only have to be looking at the party, but at ourselves as a progressive movement," Rocha said. "I see civil rights, environmentalists and voter protection organizations are all still hiring the same consultants."
In addition, he said, "there's not many of us." Political consulting is hard to do if you come from a low-income family and don't have money and don't know people in the political circles, he said.
He and others started a website to list names of minority political consultants. "We don't want a handout," Rocha said. "We want an opportunity to bid on work."