When the GOP met in Philadelphia for its political convention in 2000, the welcoming event for George W. Bush was a Hispanic-themed event on the steps of the Philadelphia Museum of Art.
Cuban-American singer Jon Secada sang before a banner that read "Bienvenidos a Philadelphia" and Bush's nephew George P. Bush spoke of Cesar Chavez and electing a president who "represents the diversity of our society." On his arrival, the then soon-to-be president drew cheers from a heavily Latino crowd when he spoke in Spanish about changing the country for all who lived in it.
Latinos planning to go to this year's GOP convention, which will be held July 18-21 in Cleveland — and many are not — say don't expect the same this year.
Hector Barreto, chairman of the Latino Coalition who was part of the Bush campaign, had helped stage the welcoming event for Bush in 2000. In addition, the campaign made him a sergeant at arms and there was work done to increase Latino representation in state delegations. That was then.
"The differences in optics between that convention and this convention are going to be dramatic," Barreto told NBC News. "At this convention, I don't know what we are going to see. We are the major Hispanic event at this convention."
George P. Bush, who is a state officeholder in Texas and whose father, former Florida Gov. Jeb Bush, was pilloried by Trump during the primaries, won't be attending the national convention, even though the Texas GOP named him its 2016 Victory chairman.
While Latinos will attend, as delegates, lobbyists, advocates or as party faithful, many have been turned off by Donald Trump's campaign and his racial rhetoric and are opting out. In addition, Hispanic Republicans say they've seen little effort by Trump to enlist Hispanic surrogates or engage Hispanics by attending the conferences of Hispanic groups.
Barreto, whose group's members lean center right to conservative, said he invited Trump and presumptive Democratic nominee Hillary Clinton to the Latino Coalition's summit in Washington, D.C. June 15. Clinton declined and Trump never responded.
Trump also never responded to the National Association of Latino Elected and Appointed Officials, which held its annual conference in Washington, D.C. last week. Clinton declined NALEO's invitation.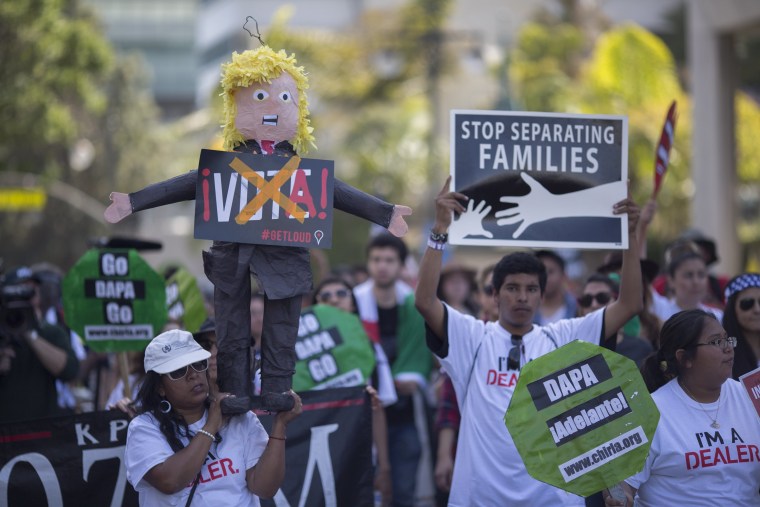 Clinton will be at the League of United Latin American Citizens' conference in Washington next week. Trump did not respond to LULAC's invitation either.
Related: Clinton, Trump Conference Skip Seen As "Lost Opportunity"
"At this point, you usually have a pretty well-organized group of surrogates attending (convention) events, doing outreach, doing interviews like this," Barreto said. "I don't see any of this.
Baretto, who served as the head of the Small Business Administration under Bush, said his non-partisan group has had a presence at many of the past conventions. He attends both parties' conventions not to promote a candidate, but to elevate issues of the Latino community.
At the conventions, Barreto's group will release results of a survey it has commissioned of 1,200 Hispanic voters. Findings about Republican Hispanics will be released in Cleveland, and findings on Hispanic Democrats will be released at the Democratic convention in Philadelphia July 25-28.
The initial findings show that two-thirds of Republican Hispanics polled so far are foreign-born American citizens.
Of that group, 80 percent have a negative view of Donald Trump and don't believe they can vote for him. And of that share, 70 percent say they can see themselves voting for Clinton.
"We have never seen numbers like this before," Barreto said. "It's a catastrophe in the making and almost laughable when Donald Trump says 'The Hispanics love me. I'm leading with the Hispanics.'"
Some members of Barreto's group have "thrown up their hands and said I don't want to go" either because of Trump, the security or the expected chaos. Some corporations that were underwriting costs of the Latino Coalition event have pulled out, because of concerns about security, expected backlash or for ideological reasons, he said.
"The vast majority of our most vocal Republicans, people we know would otherwise attend, are not attending the RNC." - Javier Palomarez, president and CEO, U.S. Hispanic Chamber of Commerce.
Barreto said his group needs to be at the convention to ensure the Latino community's access to power in Washington, D.C.,
"Regardless of who is in there, we've got to work with them," he said.
Javier Palomarez, president of the U.S. Hispanic Chamber of Commerce, said his group too will attend. The USHCC has scheduled a forum with Ohio Gov. John Kasich, who was the last of Trump's 16 GOP rivals for the nomination to exit the race.The chamber had endorsed Kasich.
Palomarez said about 95 percent of the USHCC's several dozen Republican members won't be attending the convention. In addition many of the chamber's corporate sponsors, Apple, Google, Wells Fargo, UPS, JPMorgan Chase, Ford and Walgreen's aren't funding or won't attend the conference this year. Sponsors that are, such as Coca-Cola, declined to match the $660,000 it gave USHCC for the 2012 GOP Convention and donated just $75,000 to this year's event, Palomarez said.
"The vast majority of our most vocal Republicans, people we know would otherwise attend, are not attending the RNC," he said.
Related: Opinion: GOP Giant Leaves Party, Latino Outreach on Life Support
Palomarez agreed with Barreto that there is a need for Hispanic groups and influencers to attend, while understanding why some are opting out.
"You can't change the game if you are not playing," Palomarez said. "And no matter how outlandish or distasteful an individual may be to us, the fact of the matter is Trump does not speak for the entire Republican Party."
By about this time each year, Republican strategist Mike Madrid said he'd have much more concrete plans about his role at the convention, delegate or otherwise. He would be talking with other Republicans who are going and coordinating where their delegations, finding out where their state will be seated, in which hotel they are housed and what events they are attending.
The conventions are a chance to be inspired, to get together with people you haven't seen in a few years, a chance for "reaffirmation of what you bought into," said Madrid, principal at GrassRoots Lab in California.
"Very early on, I realized this is not a convention I want to be a part of," he said. "I have no desire to go to this convention."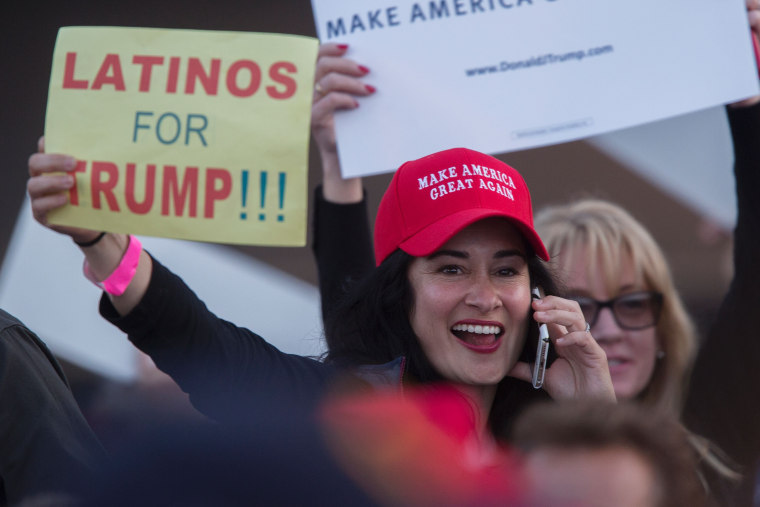 Related: Opinion: GOP Latinos Wait, Wait and Wait for a Trump to 'Pivot'
Artemio Muniz, chairman of the Texas Federation of Hispanic Republicans, will be at the convention as a delegate, but said he's not supporting Trump and won't vote for him at this point.
He said he is hoping to see a change in Trump's rhetoric.
"I think for Latinos, Donald Trump has taken all our efforts, our combined efforts and has pretty much single-handedly demolished our Hispanic engagement initiative," Muñiz said.
Marco Rodriguez, elected as a Trump delegate from Texas to the convention, is waiting to see who Trump chooses as his running mate.
But he said although he like's Trump's "America First" policies he's not convinced Trump is a true conservative. He fears a loss by Trump may also mean Republicans loose their majorities in the House and Senate.
He's keeping an eye on the "free the delegates" movement, an attempt by some delegates to change convention rules so the convention delegates to the convention can vote for whomever they choose, rather than according to state primary and caucus results.
He also is watching for Trump's choice for vice president and holding out hope for Sens. Ted Cruz, Marco Rubio and Tim Scott. He said what he does at the convention will be heavily influenced by whom Trump picks and how he conducts himself until then.
"I'm struggling with this a bit right now," Rodriguez said.