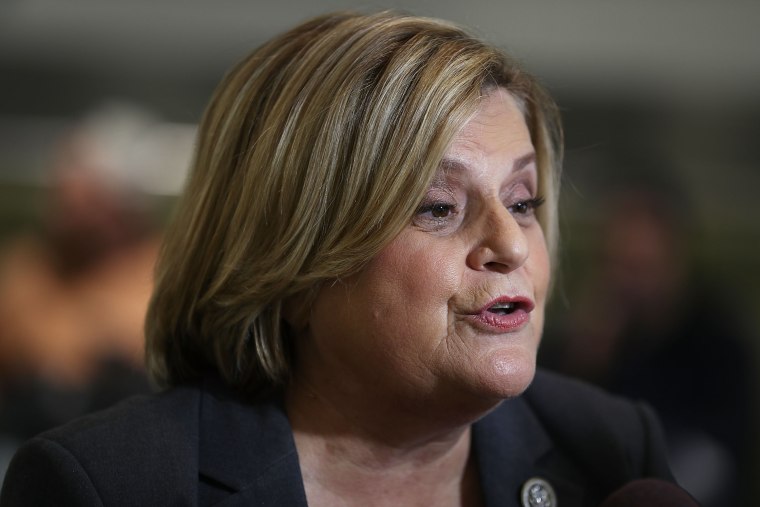 Miami — Rep. Ileana Ros-Lehtinen (R-FL), whose son is transgender, criticized the Trump administration Wednesday for changing the protections for transgender students who are allowed to use the bathrooms and locker rooms of their choice.
The administration rejected former President Barack Obama's position that nondiscrimination laws require schools to allow students to use the bathrooms they feel more comfortable with.
"This lamentable decision can lead to hostile treatment of transgender students and studies have shown that bullying and harassment can be detrimental to the emotional and physical well-being of teenagers," she wrote in a statement.
RELATED: White House Reverses Obama-Era Transgender Bathroom Protections
The Cuban American lawmaker plans to reintroduce the Student Non-Discrimination Act (SNDA) that she and Rep. Jared Polis (D-CO) had introduced in 2015, prohibiting schools from discriminating against students based on sexual orientation or gender identity.
VIDEO: Rep. Ileana Ros-Lehtinen Talks with José Díaz-Balart About LGBT Rights, Her Transgender Son
"Evidence has shown that acceptance of transgender students lowers their risk of suicide," she said in the statement.
Ros-Lehtinen, who is the first Cuban-American and Latina elected to Congress, has been an ardent defender of transgender rights. It's personal for her because of her son, Rodrigo.
Ros-Lehtinen supports the Safe Schools Improvement Act, which would require schools to create a code of conduct against discrimination. She also signed an amicus brief urging the Supreme Court to grant transgender students equal protection using public accommodations.
RELATED: Republican Rep. Ileana Ros-Lehtinen Advocates for Transgender Rights
Last year she and her husband, Dexter Lehtinen, who is a former U.S. Attorney, launched public service announcements, with their son, defending transgender rights. The PSAs, which ran in English and Spanish, showed the family remained united after Rodrigo's transition.
"Every transgender person is part of someone's family and should be treated with compassion and protected from discrimination," she said in the PSA.