NEW YORK - We've all seen the elaborate designs professional ice skaters don when competing for a coveted title. One New York based fashion designer took inspiration from his decades as an internationally known Argentinian ice skating champion and is now garnering accolades for his runway creations.
Born in Buenos Aires, Alex Vinash, 38, was competing in "big, big" ice skating competitions in Europe by the age of 19. He worked in hotel management while balancing his national championship titles on the rink, touring for 15 years.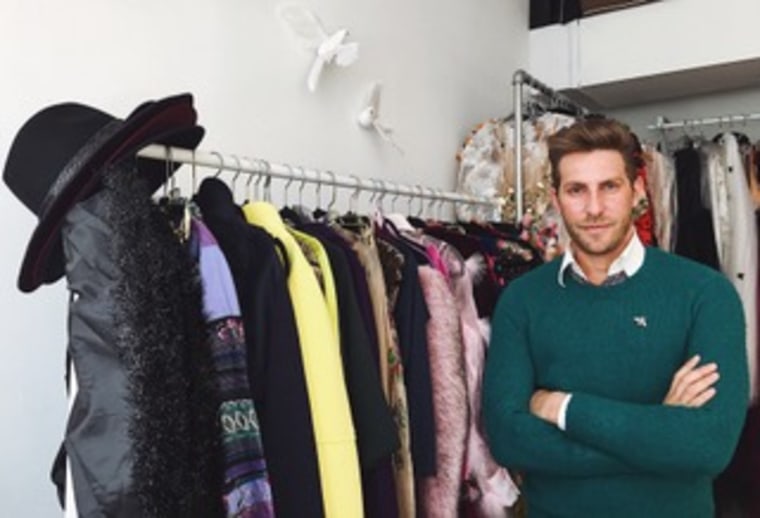 "I became 30 years old and was like, okay what I'm doing? I don't want to be skating in shows for my whole life," he told NBC. That's when Vinash set his sights on what he had been wearing during his decades on the ice.
"In the skating world you normally glue all the rhinestones because they are not heavy. I would sew all the pieces that I wanted to sew and add some textures or some feathers or flowers," he explained. This handmade familiarity with fashion - and an admiration for textures, colors, and matching - led Vinash to open his own line of clothes for ice skating at age 34.
He based the line from Barcelona, Spain, where Vinash had lived six years prior to its opening. The motivation for the line was for those still on the rink, especially "for people who like me get older and just wanted to train with easy clothes."
Vinash received a life changing opportunity in 2014. His Barcelona store was located by one of the gay beaches and was receiving a heightened amount of foot traffic, including a visit that would alter his career. "One of the stylists for Vanity Fair came to the studio and said, 'I need some of your leotards for a shoot we are doing,'" explained Vinash.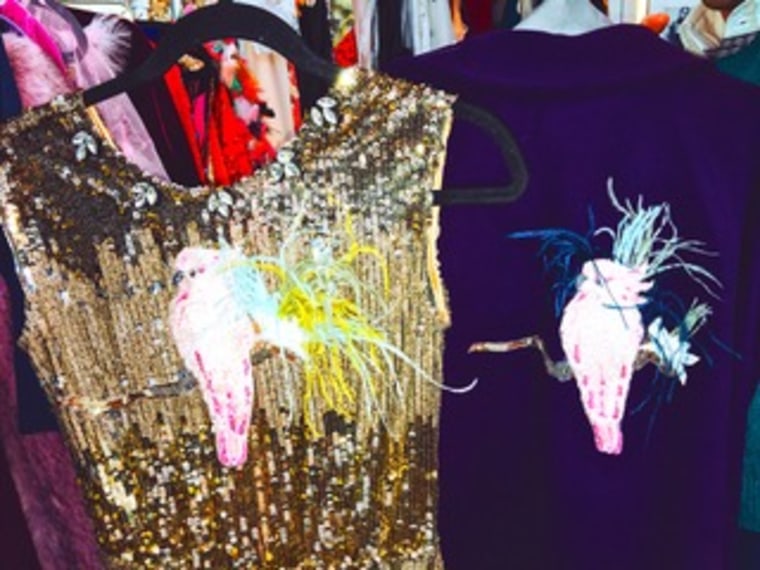 The shoot featured designs from fashion giants like Dolce and Gabbana, Nina Ricci and Christian Dior. The stylist requested Vanish's leotards and added them to the shoot. "They posted five of them and it was very interesting because after that my phone was like boom, boom, boom."
In 2015, Vinash was invited to New York City for two weeks, which turned into two years.
The lessons and connections made in New York City have enabled Vinash to work with celebrities like Britney Spears and Paris Hilton.
For the 10th anniversary of Black Women in Hollywood this year in Los Angeles, Vanish was approached by Vanessa K. De Luca, editor-in-chief of Essence Magazine for a design. For Vanish, this was an "honor." A longtime reader and follower of Essence, he spoke highly of the magazine's importance in showcasing women and models of color.
Most recently Vinash designed the gown for Laurie Demarest, wife of the chief executive officer of Lions Gate Entertainment, Jon Feltheimer, for the 2017 Academy Awards.
Vinash showed off his designs during New York's recent Fashion Week.
For his current collections, Vinash uses sequins, focusing on textures, materials and other fine details. Layered all through the walls of his office are paper doves, a tribute to his past.
"When I was ice skating I realized it's kind of like flying." Vinash recalls the ability to pick up speed and then jump in the air. "I kind of remember that and I think of some sort of freedom."
On the mannequin behind him hung a flowing, sheer, dark blue dress with red and orange flowers, all hand placed on the dress.
Though he may not be by the beaches of Barcelona or mid-air in an ice-skating rink, Vinash has found freedom in his designs, spreading his wings one beautiful design at a time.