Esther Chavez vividly remembers the day in 1980 when a voice through a university loudspeaker delivered the news: San Salvador's Catholic Archbishop, Oscar Arnulfo Romero, had been fatally shot.
"Everyone went crazy," said Chavez, a New Jersey-based community activist who left El Salvador decades ago. "I didn't go directly home to my family; I went to be with the nuns and when I got there they already had the news that he was killed."
The assassination of the popular Archbishop reverberated around the world, but it had a deep, personal impact on Salvadorans like Chavez.
Now, almost forty years later, Chavez is one of many Salvadorans and Catholics who traveled to Rome to witness what they have long been waiting for — on Sunday, the late Romero was canonized by Pope Francis as a Catholic Saint.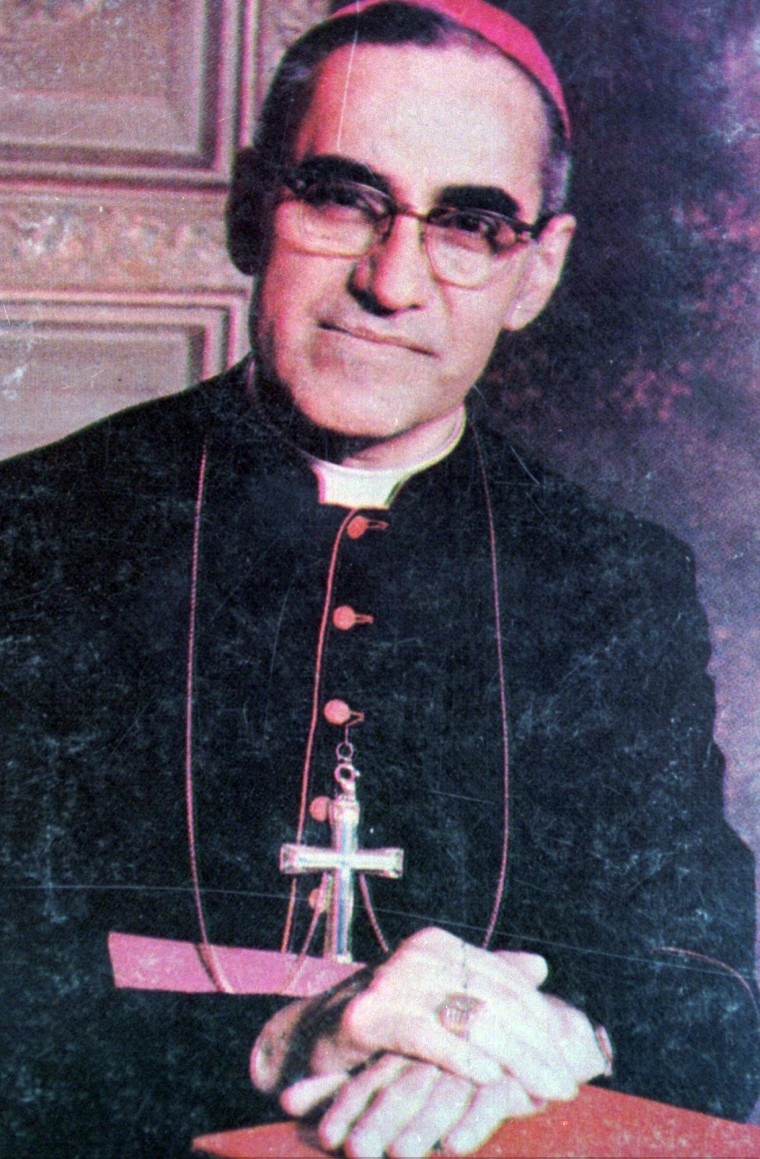 Archbishop Romero was killed by a sniper from a right-wing death squad linked to the country's military government. It happened while he was conducting mass in the Chapel of the Hospital de la Divina Providencia.
He was assassinated at the beginning of the country's wrenching civil war, which killed an estimated 75,000 people. According to a U.N. Truth Commission Report, former National Guard Major Roberto D'Aubuisson, a leader within the far right in El Salvador, was behind the extrajudicial killing, but was never tried.
Romero was targeted by right-wing forces who saw a threat in his constant entreaties against human rights abuses and his defense of poor and indigenous communities.
For Salvadorans like Chavez, Romero's emphasis on community and outreach had a lasting effect on her own personal trajectory.
Chavez first began working with Romero around 1978 when she worked at a school in El Salvador and would type out transcripts of Romero's homilies that would then be delivered to community members. It was there that she realized how important and influential his message was.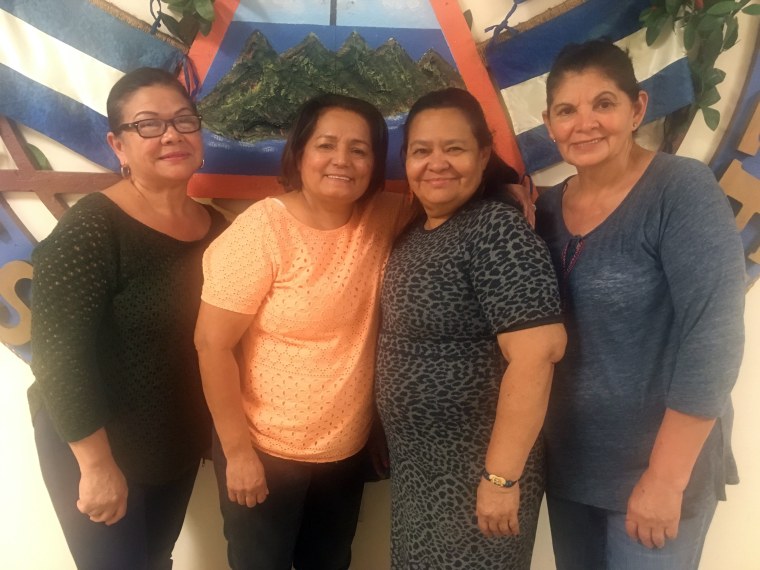 A few weeks later she sat in on a meeting with Archbishop Romero and others and had the opportunity to tell him about the work she was doing.
"He said, 'Oh, but I think you have a different type of job to do,'" Chavez said. Romero urged her to go back to her hometown and directly help its impoverished residents.
"Most of the women who live in that area were taking care of other people's children and leaving their own children alone, some of them were washing clothes and others were selling things in the market" said Chavez. "We made the decision, between my brother and I, that maybe we can do a daycare."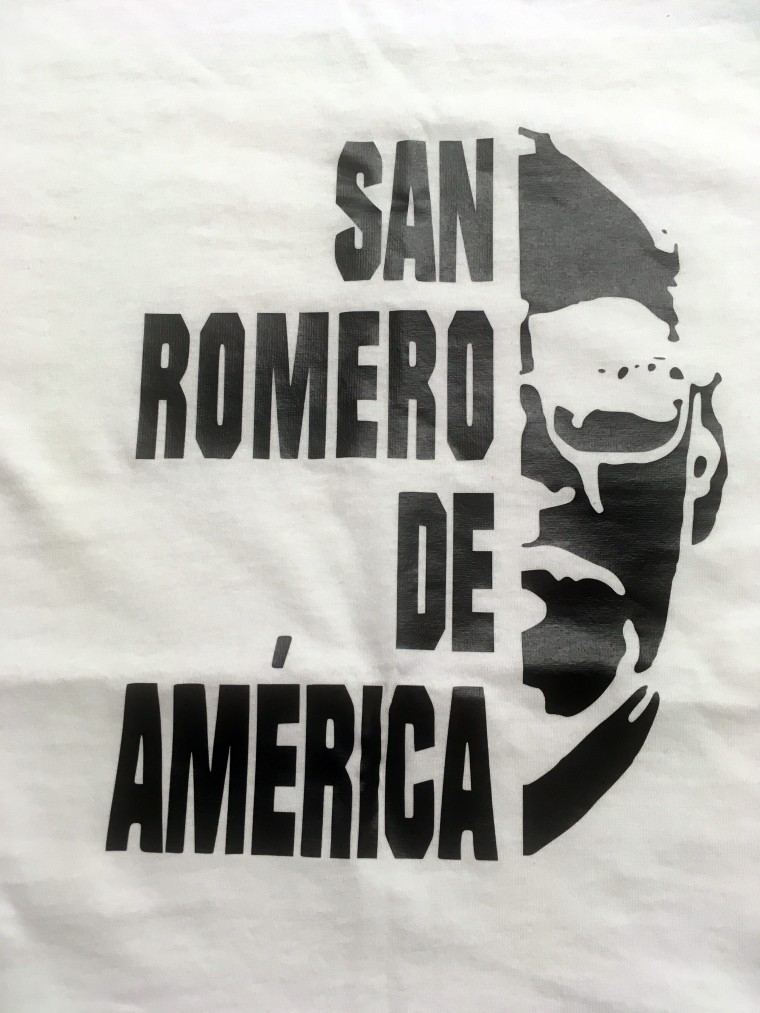 After she left the chaos of her country's civil war, she continued her community work. In New Jersey, Chavez has worked with nonprofit organizations and has helped those Salvadorans who came to the U.S. under Temporary Protected Status as well as more recent immigrants. She attributes her lifelong career in advocacy to Archbishop Romero.
Chavez's friend and fellow New Jersey resident Ana Romero is traveling with her to Rome. Unlike Chavez, she didn't personally know the late Archbishop, but she vividly remembers listening to one of his services on the radio. She believes his message that day may have been his death sentence.
"He asked people in the Army to not listen to the generals because they were killing their brothers and sisters," said Romero, who is not related to the late Archbishop.
She also remembers that she almost attended the mass where Romero was killed.
"I was eight months pregnant and my father didn't let me go," she said.
Joaquín Chávez, associate professor of history at the University of Illinois at Chicago, explained why Romero, who started out with a more conservative world view, became more outspoken and was seen by the military government as a challenge.
"His weekly masses were basically followed by hundreds and thousands of people," said Chávez, also a native of El Salvador. Romero's church services were broadcasted across the country via radio.
"He was someone who was able to articulate the fundamental grievances, demands and aspirations of the Salvadoran society," said Chávez, "human rights centered on things such as democracy, legal rights and peace."
Both Esther Chavez and Ana Romero said they carried the Archbishop's influence to the U.S.
"I know I don't live in El Salvador, but the injustice there and here is almost the same," said Chavez. "Poor people in the United States are oppressed and discriminated against and that's why as a Catholic I have the honor to know Romero and I continue to work for peace and justice."
Chavez said she's excited for her trip to Rome, but knows it's going to be an emotional journey.
"It's like a new chapter in our lives," said Chavez. "Hopefully we're going to be able to have peace in El Salvador."
Archbishop's Romero's induction into sainthood has been a long time coming, according to Ana Romero.
"He's not going to be a saint on that day," Romero said. "He's been a saint since the beginning, sent by God to El Salvador."
FOLLOW NBC LATINO ON FACEBOOK, TWITTER AND INSTAGRAM.