On a typical day, Sandra Cisneros likes to wake up gently, without an alarm clock. She stays in her pajamas until 1pm and writes on her covered terrace until sunset, surrounded by her five small dogs. Her peaceful lifestyle mirrors her delicate demeanor.
Several days ago, though, Cisneros changed her routine.
She went out on the town dressed up as a cake.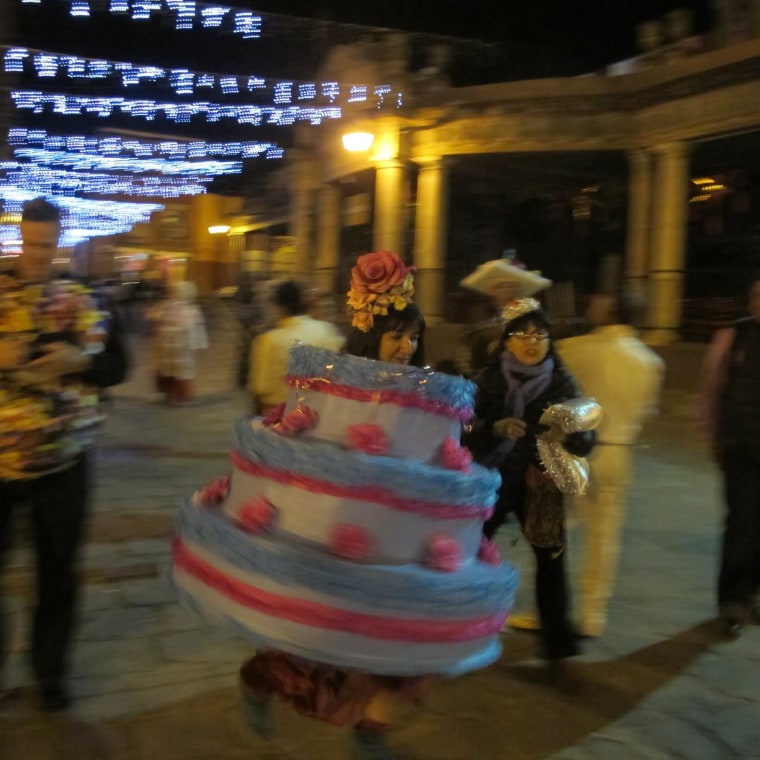 The award-winning author of several books, including "The House on Mango Street" and her most recent "Have You Seen Marie," Cisneros explains this behavior is unlike her normally introverted self, but she was celebrating an important milestone -- turning 60.
"I have never felt younger or happier - now I can take care of me," she says. "It's a good time."
The Chicago-born Mexican-American has lived a very busy life up until now. "I started writing when I was in middle school," says Cisneros. "I was in the Chicago Public Library looking through the card catalog. You could tell which cards were fingered more often than others. I was looking at a very soft, dogeared card. I thought, 'This book must be very loved.' I wanted my own card to be loved and dirty from people touching it," she says.
Cisneros, who received her first national award when she was 30, says she's not sure she chose her lifelong career - it's more like it found her.
Although she has often felt like an outsider, she explains she has a rich interior world, and writing has made her feel less lonely. "When I don't have art, my machine stops - it helps balance my life."
She says thanks to her mom - who thought she would become a secretary - she took typing in high school. Her father thought she would marry and become a housewife, but she had other ideas.
"I knew that I couldn't depend on marrying somebody," says Cisneros who has never married nor had children. "Women need to control their money, and they need to control their fertility. It's your body, and it's your life. Nobody should get in the way of that."
In addition to earning an MFA in 1978 and becoming an accomplished writer, Cisneros has held various creative writing teaching positions around the country, and founded two organizations that serve writers: the Macondo Foundation (now administered by the Guadalupe Cultural Arts Center) and the Alfredo Cisneros del Moral Foundation, which she recently closed down.
After struggling with her emotions throughout her life, she has made it her mission to help students going through the same.
"I tell students - the ones that are sensitive - that they have a very important job - to be artists," says Cisneros. "It's a wonderful thing, and someone needs to be able to translate that for those who cannot."
After living nearly three decades in San Antonio, Texas and the past two years in Mexico, Cisneros says she has finally sold her U.S. house and is looking for a new one across the border.
Mexico is where she feels most at home.
"Part of my living in Mexico is finding my retreat to be more private and do more writing," says Cisneros. She just finished writing a personal collection of stories called "A House of My Own," which will be published in October 2015.
"I know my needs now that I'm older. I think i'm going to be traveling more globally and collaborating with different people. I want to grow."