Starz announced that Season 3 of their critically acclaimed show "Vida" is set to premiere on April 26.
According to a trailer released Tuesday, the series is returning unapologetically Latinx in the name of "Oshun, de la Guadalupana, de Santa Selena and Jenny from the Block, Amen," referencing figures from Yoruba-based religions and Mexico's beloved "Our Lady of Guadalupe" as well as pop culture icons late Tejano singer Selena Quintanilla and Jennifer Lopez.
"Vida" uses growing issues around gentrification as a framework to compose a contemporary portrait of a multigenerational Latino neighborhood in Los Angeles through nuanced storylines around gender, cultural and spiritual identity — as well as class, race and sexual orientation.
Season 3 is coming back as the Hernandez sisters, Emma (Mishel Prada) and Lyn (Melissa Barrera) continue riding on the heels of their bar's success and booming love lives — after grappling with the fallout from a family tragedy that pushed them to move back to the historically Mexican American neighborhood where they grew up.
Their thriving lives are then challenged by a long-buried family secret that could ruin their hard-won peace.
The sisters will find themselves face to face with old ghosts and new enemies, according to Starz, as they decide if they can continue together as a family or if they should move on with their own lives for good.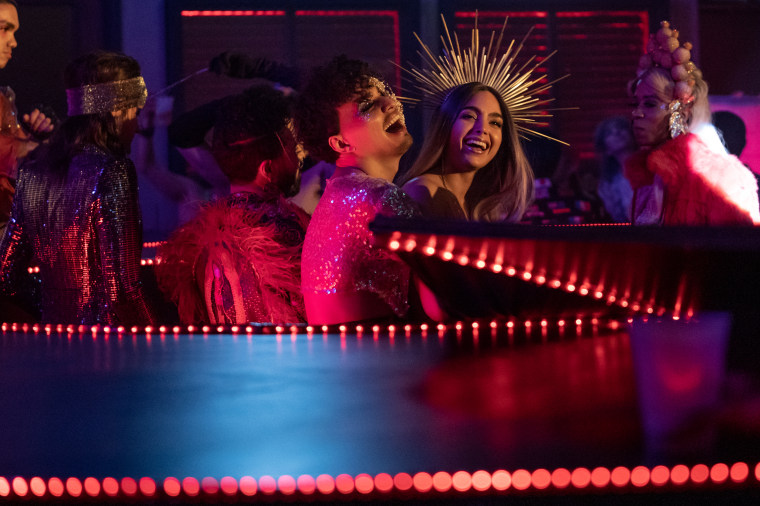 Many have praised "Vida's" showrunner Tanya Saracho for the show's honest portrayal of queer Latinx folks and LGBTQ people of color, earning them a GLAAD Media Award for best comedy series.
"These stories are universal," actress Mishel Prada told NBC News last year. "These stories of love, belonging and family, identity and sexuality, they're just universal. They are human stories."
The new season is expected to build off its previous success, but this time with "unicorn concha ice cream sandwiches," "mariachi karaoke," "drunken lotería" and "queer-ceañeras," according to the new trailer.
"Vida" is also "certified fresh" on Rotten Tomatoes with a perfect score of 100 percent.
Follow NBC Latino on Facebook, Twitter and Instagram.