Boston University student Angelica Silva was only a year old when acclaimed singer Selena Quintanilla-Perez - simply known as "Selena" — was fatally shot 20 years ago. Though Silva did not get to attend one of Selena's concerts nor track her rise as a star, the Mexican-American college student considers her an inspiration and is a big fan.
"Selena was relatable, lovable, identifiable and an artist that just spoke to me as an individual," said Silva. "Her life story had similar struggles to mine and to hear about how she overcame them all was always very inspiring. Her music was also incredibly beautiful."
Tuesday marks two decades since Selena was shot dead at the age of 23 by the former president of her fan club, Yolanda Saldívar. Across the country devoted fans like Silva have been paying tribute to the Grammy winner from Corpus Christi, Texas, whose death made the New York Times front page. There have been events over the last several days, and the hashtag #Selena was already trending last week. On social media many have been posting videos, photos and recollections of the late singer.
Selena's father expressed mixed feelings about the remembrances and celebrations. "As Jehovah's Witnesses, we don't celebrate deaths or birthdays, and we don't want people to think we're behind all the festivities," said Abraham Quintanilla to the Associated Press. He said his family has never gotten together and celebrated on the day of the murder of his daughter, because there is nothing to celebrate, and they remember her every day.
But the family says they are happy to see her fame endures, which is no surprise to those who have chronicled the late singer's popularity.
"Selena was a very inspirational figure and role model. Young girls looked up and still look up to her now with a 'sí se puede' (yes we can) attitude. If Selena could do it, we can do it too," said Maria Herrera-Sobek, a professor at the UC-Santa Barbara and co-editor of "Chicano Renaissance," which chronicles the growth of Tejano music. Selena is known as the "Queen" of this genre.
Selena started her career at the young age of 10 as the lead singer of her family's band, "Selena y Los Dinos." Her rise to stardom began when her father taught her to sing in Spanish. Even though she was not fluent in the language, she learned the song lyrics phonetically and began resonating with the Latino audience.
RELATED: Voices: There's Something About Selena
The multi-talented Mexican American star sang, danced, designed her own wardrobe, owned her own boutique and even had a part in the popular movie 1994 movie "Don Juan De Marco" with Johnny Depp and Marlon Brando.
"She was able to be very persistent and asserted herself in a male-dominated genre, and this is another reason she is a role model," said Herrera-Sobek.
Selena's bicultural and bilingual identity helped extend her fan base beyond the U.S.; she became very popular in Mexico and other Spanish speaking countries as well.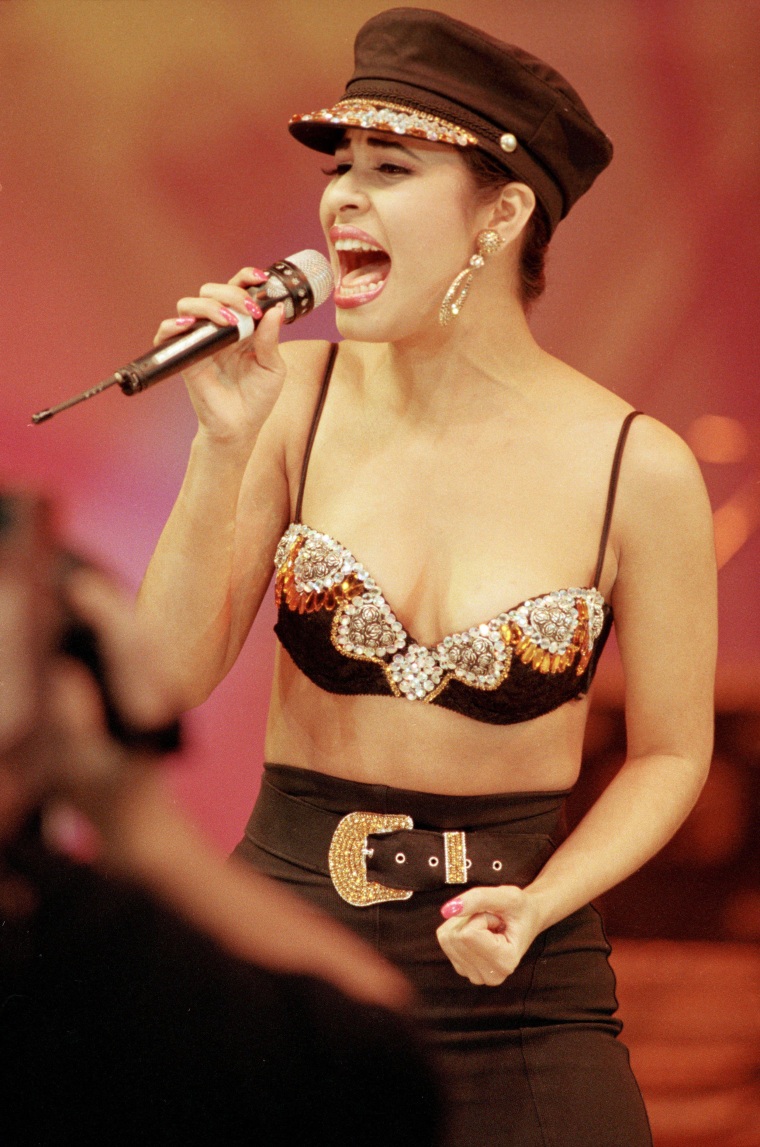 Selena achieved crossover fame after her death, with the release of her English language CD, "Dreaming of You." It skyrocketed to the top Billboard 200, and it won her a large and diverse fan base beyond Spanish speakers.
SelenaForever, one of the many fan websites and social media accounts devoted to the late singer, was created by a Toronto native.
"I was attracted by her smile and how beautiful she was," said John Wood.
Wood created the site in 2004 as a way to bring together all of Selena's photos, songs and memorabilia. He said he never expected that so many other fans would reach out to him and share their Selena stories.
The Canada native said that even though he is not of Hispanic background and does not understand Spanish, Selena's Spanish songs are his favorite.
"Her kindness came through immediately in her videos. You could see how she treated her fans with such respect and how she truly loved them," said Wood.
"She is someone who deserves to be remembered, because she was a great role model," he said.
The remembrances to Selena don't end Tuesday; a special two-day tribute called "Fiesta De La Flor" will be held in Corpus Christi on April 17 and 18; she would have turned 44 on April 16. The street festival will showcase the late singer's husband Chris Perez and her brother A.B. Quintanilla with his band Los Kumbia Kings. Tens of thousands are expected to gather in the late singer's hometown.