There is a new resident on Sesame Street. On Saturday, season 46 of the iconic children's television program debuts on HBO with the introduction of a Latina character named "Nina," played by actress Suki Lopez.
Lopez, whose first name means "love" in Japanese, recalls watching Sesame Street as a child with her brother. "Of course I watched the show," she said, "Everybody did, I definitely have memories of being home in Miami and watching it."
Of Cuban-American heritage, Lopez began studying ballet at age three. "I studied dance, and we did a performance every year," she said. "I did all the talent shows, I was in the school choir. And I did a few Spanish-language commercials that aired in Latin America."
Lopez also studied dance at summer workshops with The Joffrey Ballet and American Ballet Theatre. She discovered musical theater in high school, and later moved to New York City to study at the CAP21 acting conservatory.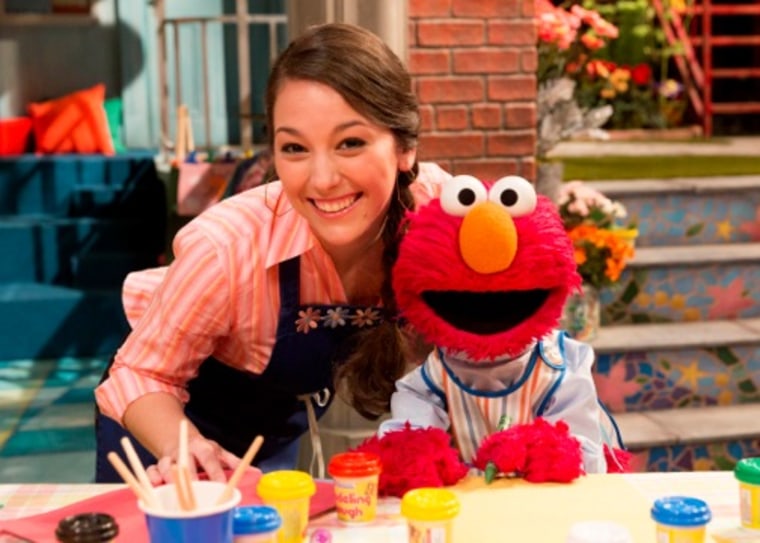 Before landing on Sesame Street, Lopez appeared in the national tour of West Side Story as well as in productions of Singin' in the Rain and Thoroughly Modern Millie. For the Disney Cruise Line, she appeared in Wishes, Believe, and understudied the role of Jasmine in Aladdin.
In addition, Lopez worked in restaurants, did graphic design, and ran the social media accounts for several dance studios in Florida. Sesame Street marks her television series debut – and she recalled her audition as "a blast."
"Originally, at my first audition, it was a reading with another person doing Elmo's lines in their own voice, which was kind of weird," Lopez said. "But it was a regular audition, I just went through it trying to keep it real and believable. It was a scene where Elmo and I had a heart-to-heart talk."
"The second time around, at my callback, I auditioned with "Murray" (one of the puppets)," Lopez continued. "We did a little scene and we sang together and did an improv. It was actually super-fun. It was one of the coolest and most fun auditions I have ever experienced. That day, I remember thinking that even if I didn't get the job, I was happy to go through the process. I just thought it was amazing, I mean, talking to a puppet?"
RELATED: Latina Pioneers: Sesame Street's Sonia Manzano Looks Back On Her Impact
This new season of Sesame Street is different because first-run episodes have moved to HBO and the show now has a 30-minute format. New episodes will simultaneously debut on HBO Latino and will be dubbed in Spanish. These episodes will be available on PBS next fall.
Lopez described her first day on the Sesame Street set as surreal, "Oh my God, I have a dressing room, I and I'm getting miked," she remembered. "And as they are bringing out the puppets, I see the faces behind the characters I have known forever!"
"The breadth of talent of the people who work on the show is phenomenal," Lopez said. "I was really blown away. There are people who make the little costumes that Elmo wears. There is someone who makes the Cookie Monster's cookies. I mean, who knew that was a job? It is like arts and crafts all day! And the energy on the set is really wonderful. Everybody is very positive."
Promotional materials from the Sesame Workshop describe Lopez' character "Nina" as "a young bilingual Hispanic woman who uses her wit, compassion, and charisma to help the furry residents of Sesame Street solve their daily dilemmas." New York Magazine noted that Nina "resembles a living Dora the Explorer."
"Nina is a millennial, and she has a bunch of jobs. So I guess she is like me," Lopez said. "She is a babysitter for Elmo, and she works at the bike store and the Laundromat."
"Maybe Nina moved to Sesame Street for the affordable rents!" Lopez joked.
This season's celebrity guest stars on Sesame Street include Gwen Stefani, Pharrell, Nick Jonas, and Gina Rodriguez. Lopez said that she especially loved working with Broadway star Alan Cumming when he came on the show. "As a theater geek, I was intrigued by him," Lopez said. "Even when I was not working with him, I stayed on the set and watched him. The episode is so funny."
Lopez, who is engaged, said that working on Sesame Street has been a joyous experience. "When we are filming, I can't see the puppeteers, so I just relate to the characters," she explained. "It really changes my demeanor. I get a big smile, and it is very natural, it just happens. I see that with a lot of people. If you see the puppets at an event, people's faces change. It is like a free pass to childhood for a moment, every time you see a Sesame Street character."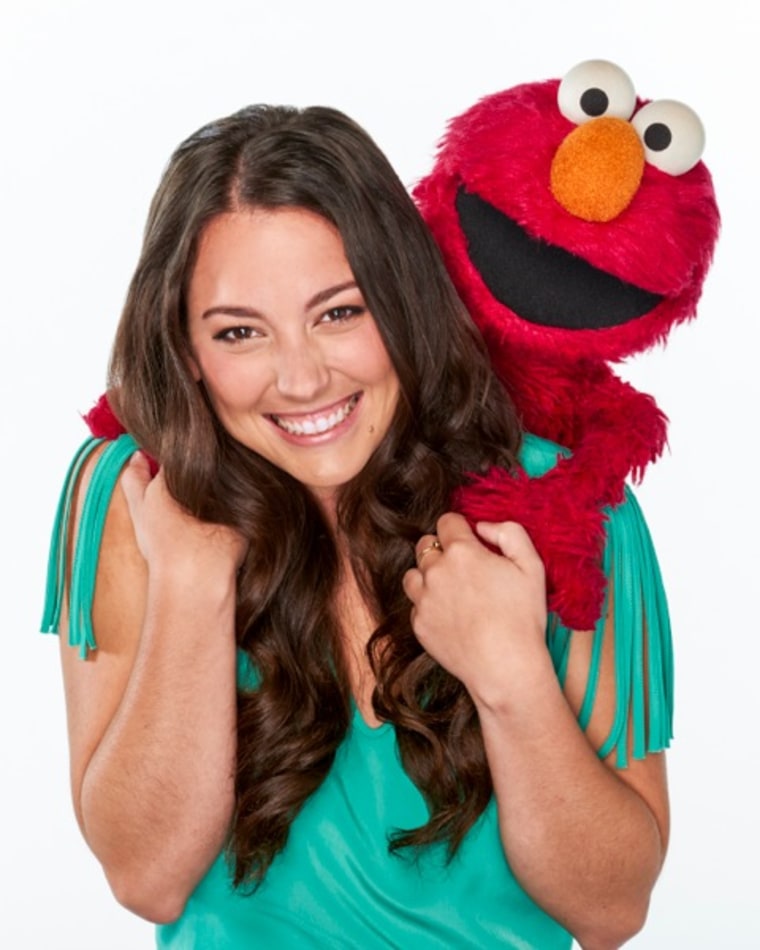 Since she has wrapped this season's episodes, Lopez is pursuing a degree at the New School, where she is studying Liberal Arts. "I am just taking two classes a week, so it is not a burden to my schedule. I am doing a lot of writing… I took a class in Comparative Education and Global Development, and the textbook referenced Sesame Street, she said. "That was a reminder to me of how awesome and how important this show is; the book talked about how much children learn between ages one and five, which is the Sesame Street audience. This is when the potential for child development is at its peak."
Asked if she intended to put down roots on Sesame Street – as did Sonia Manzano, who played "Maria" for 44 years – Lopez said, "I hope so. This show has a tremendous history and I hope to be part of it for a long time."
Lopez noted that the show had already changed her for the better. "I now have this affiliation with Sesame Street and their values. So I want to make sure that the values that I stand for on the show come through in my real life," she said, "which is a good thing. If more of the world were like Sesame Street, it would absolutely be a better place."