The actor Raúl Juliá achieved international fame for his movie and theater roles before his death in 1994 at 54. A quarter century after his passing, the documentary "Raúl Juliá: The World's a Stage" is a fascinating portrait of his career, family life and humanitarian efforts.
Airing on PBS on Sept. 13 ahead of Hispanic Heritage Month, the documentary's director, Ben DeJesus, has described it as "the amazing and incredible story of a Puerto Rican actor who took the theater world by storm." It's also a tribute to a performer who strove to elevate the work of Latino filmmakers, especially those from the island where he was born and raised.
The documentary includes remembrances from actors and directors including Rita Moreno, Esai Morales and the Public Theater's Oskar Eustis. Many of them point out that Juliá was fiercely proud of his heritage — with no better example than the fact that he strode the stage as a Shakespearean actor but belted out the classic lines in a Puerto Rican accent.
The documentary, says his good friend and fellow actor Edward James Olmos, "puts forth a strong understanding of what he gave to all of us."
"He was just beginning," Olmos told NBC News. "He died much too young."
Juliá's varied career included work in the theater — he was tapped by "Shakespeare in the Park" founder Joseph Papp — to "Sesame Street" to his comedic role in the Paul Mazursky film "The Tempest" and perhaps his best-known role as a political prisoner in the 1985 movie "Kiss of the Spider Woman" with William Hurt. Later on, American audiences came to know him as Gomez Addams in two film adaptations of "The Addams Family" in the early '90s.
Juliá's portrayal of the slain Brazilian environmentalist Chico Mendes in the TV film "The Burning Season: The Chico Mendes Story" garnered him multiple awards, including a posthumous Golden Globe and an Emmy.
"We all feel this helplessness as we see the rainforest burning now," Juliá's widow, Merel Juliá, told NBC News. "I think Raúl would become outspoken. ... I think Raúl would find a way."
Olmos, who co-starred with Juliá in the Mendes movie, reflected on the movie's prescient message.
"Today, he would realize that we haven't gone too far forward with the understanding of our world and of our planet," Olmos said. "People were so angry when they killed Chico Mendes, and now [the murders of environmental activists] are happening even more. We have been given a responsibility of taking care of it, and many of us are not doing it."
"The power of the individual"
Besides showing some of his most powerful acting scenes, the documentary shares never before seen footage of the actor with his family, Merel and his two young sons.
"Raúl could be extremely gregarious," Mrs. Juliá said. "He could sing at a dinner party, and he could be very entertaining, and at the same time he could be very pensive at home."
She added, "When he read a book, he loved reading that book."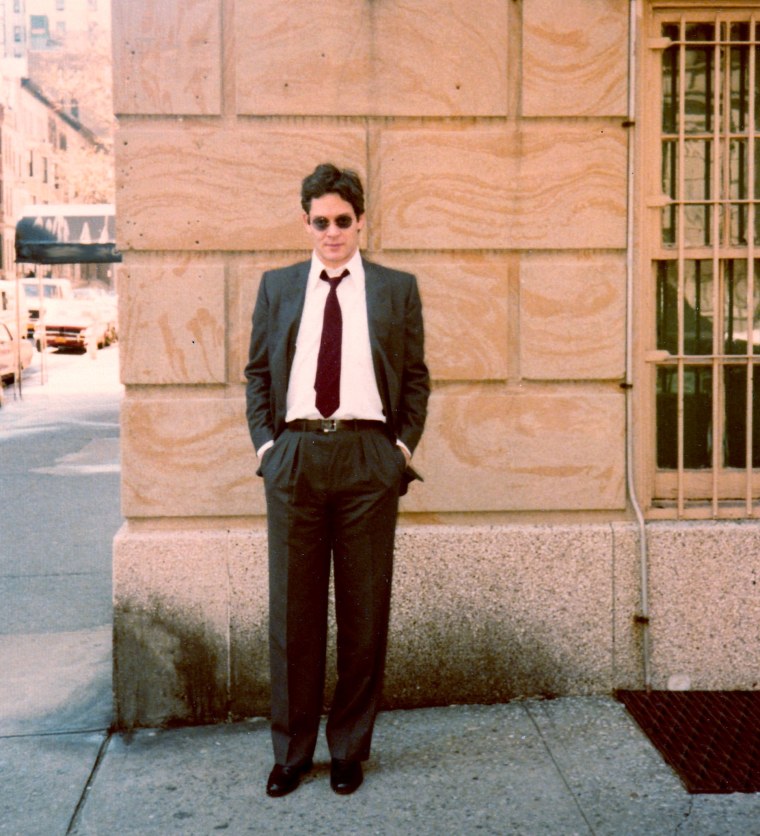 One of the roles that affected Juliá the most was playing Archbishop Óscar Romero in the 1989 biopic "Romero." Romero was murdered in 1980 by right-wing forces in El Salvador after speaking out against the abuses by the country's violent military regime. Romero has since been canonized as a Catholic saint.
"Raúl believed that there is a lot of power in the individual," said Merel Juliá about why her husband took to the role.
"One of his last trips he went on was to attend the first free elections in El Salvador, and the people of El Salvador did a screening of 'Romero,'" said Mrs. Juliá, adding that he went as a member of the delegation with former President Jimmy Carter. "When they brought him on stage, he got a standing ovation, and that for him was like getting an Oscar. This was one of the greatest honors he ever received."
Juliá's health was declining in 1993 due to a stomach illness, but he still traveled to Mexico to film "The Burning Season." He died a year later after a stroke.
Loved his roots "ferociously"
Olmos, who met Juliá in 1979, said the two actors talked "endlessly" about what they were going to do when they went to Puerto Rico together.
Sadly, Olmos' trip to the island was for Juliá's funeral.
Olmos reflected on his experience driving to Juliá's memorial service in Old San Juan.
"I put him in the hearse with my arm draped across the casket," said Olmos, choking up at the memory. "I looked out the window and there were tens of thousands of people — even in balconies — people applauding him all the way through to the end."
"He loved his Puerto Rican roots ferociously," Olmos said, and his fellow islanders loved him back "beyond the wildest understanding."
The documentary, a co-presentation of American Masters and VOCES, received a standing ovation at the New York Latino Film Festival screening in August, and since then it's been shown in Puerto Rico on Sept. 10 and will be shown in Miami on Sept. 12. It will also be available on the PBS video app for Hispanic Heritage Month, Sept. 15 to Oct. 15.
"I don't think there is another artist of this magnitude," Olmos said, "and he happened to be Puerto Rican."