Jorge Narvaez, a San Diego man who became famous for his YouTube performance of "Home" and who was featured on NBC's America's Got Talent was reunited with his mother after seven years apart. Esther Alvarado, who faced deportation, was released Wednesday night from federal custody in downtown San Diego.
Narvaez said it was an amazing experience to be reunited with his mother, especially right before Mother's Day.
"Me and my daughters and my brother just cried and hugged," he said.
Once they were reunited, they ate at local In-N-Out Burger restaurant. Narvaez said his mother was craving to eat something from this side of the border. Once home, they stayed up all night talking about everything they missed out on in the past 7 years.
The story of Narvaez' mother's legal status started many years earlier.
When Narvaez was a year old, he crossed the U.S.-Mexico border illegally with his father, and his mother Esther Alvarado followed a couple of years later, also entering illegally. After several years, Narvaez's mother had separated from his father and she eventually remarried.
In 2007, she decided to become a legal permanent U.S. resident through her new marriage. In order to do so, she had to return to Ciudad Juarez in Mexico and apply there. In Juarez, government officials told her that because she admitted entering the U.S. illegally, she could not return.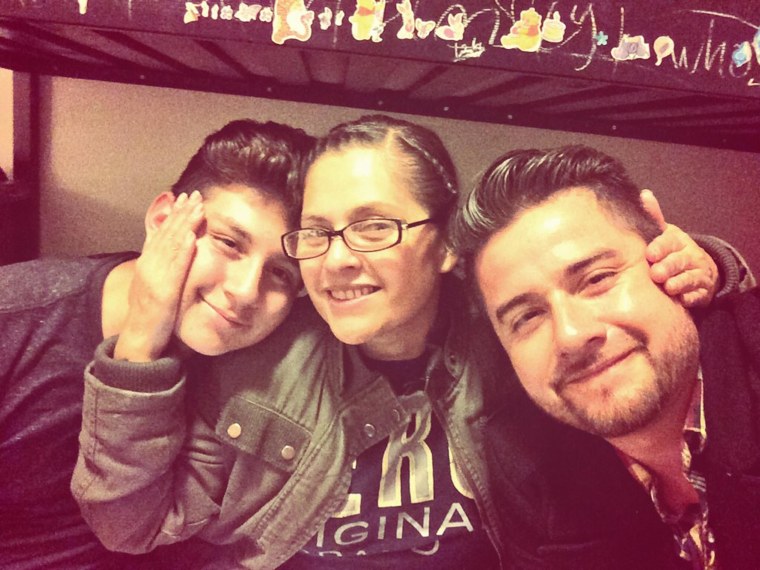 During her time in Mexico, Alvarado became ill and also felt unsafe. A couple of months ago Alvarado and other women turned themselves over to authorities at the U.S. border checkpoint and requested asylum. She was detained until her release Wednesday night.
Narvaez said by phone on Thursday that initially, Alvarado was denied asylum based on her credible fear screening. According to Narvaez, her case was reviewed again and a couple of pieces of evidence that were previously overlooked determined her release.
"She has to appear in court, so she's not home free … but there's a pretty good chance [she will stay]," Narvaez said.
At least for now, the family is glad she is "home."
--NBC 7 San Diego contributed to this report.